Powerful solar storm supercharges auroras and STEVE around the world (photos)
Skywatchers were treated to a colorful aurora spectacle.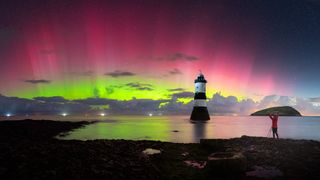 (Image credit: Gareth Mon Jones)
Skywatchers worldwide were treated to a magnificent aurora light show over the weekend as northern lights were reported as far south as Greece and Turkey.
The colorful aurora displays were triggered by a strong geomagnetic storm that peaked as a strong G3 on Nov. 5 at 12:40 p.m. EST (1740 GMT) on the 5-grade scale used by the U.S. National Oceanic and Atmospheric Administration (NOAA) to assess the severity of space weather events.
Geomagnetic storms are disturbances to Earth's magnetic field caused by solar material from coronal mass ejections (CME) — large expulsions of plasma and magnetic fields from the sun's atmosphere. This particular geomagnetic storm was triggered by not one but two CMEs that slammed into Earth on Nov 4 and Nov. 5, according to spaceweather.com
Related: Aurora colors: What causes them and why do they vary?
During a solar storm, energized particles from the sun slam into Earth's atmosphere at speeds of up to 45 million mph (72 million km/h) and our planet's magnetic field funnels the particles toward the poles. The supercharging of molecules in Earth's atmosphere triggers the colorful spectacles, which usually remain limited to areas at high latitudes for the aurora borealis (northern lights) and the aurora australis (southern lights).
Below, we take a look at some of the best aurora photos captured by skywatchers around the world.
Debby Thorne captured this beautiful display from Cullen on the Moray Firth in Scotland with an iPhone 14 Pro in night mode on Nov. 5.
"I am lucky to have seen the Aurora many times as used to live on the west coast of Scotland — and lucky to still see them on the Moray Firth where we live now." Thorne told Space.com "But I have to say the display last night was incredible"
"I've never seen such bright pinks — usually greens with faint pink. I never tire of seeing them and often feel overwhelmed by this amazing thing going on in the sky and we are but a dot. I often wonder what our ancestors must have made when they saw the sky dancing, I just feel incredibly lucky to be able to experience it from my back door in Scotland." Thorne continued.
Meteorologist Angel Enriquez was working the evening shift at the National Weather Service in Glasgow, northeast Montana when his colleague alerted him to the aurora light show.
"A fellow coworker was out gathering her own pictures when she texted 'GO OUTSIDE NOW'" Enriquez told Space.com. "I took the tripod to the darkest spot of the office, which happens to be next to the radar, and took some memorable photos."
Astrophotographer Josh Dury saw red auroras from the Mendip Hills in Somerset, UK.
"On the night of this shoot, I was scouting a number of locations where clear skies would permit." Dury told Space.com "With most of the South-West under cloud, clear skies persisted on The Mendips. Making it possible to view a window to the aurora and capture the beautiful red pillars low on the north horizon."
Astrophotographer Gareth Mon Jones caught a stunning view of the aurora above Penmon Lighthouse, Anglesey.
"A whopper of a display on Anglesey tonight," Jones wrote on X. "my girlfriend was happy to see one of the best displays of the northern lights in a long time"
Philip McErlean witnessed the aurora borealis shine above the southern shores of Lough Neagh, Northern Ireland.
"It was an exceptional night of aurora here in Northern Ireland and one of the best displays I have seen/photographed." McErlean told Space.com
Many skywatchers also took to X (formerly known as Twitter) to share their aurora encounters.
Space weather physicist Tamitha Skov was at a loss for words as she retweeted photographs of bright red auroras seen over Greece.
"Even though this #solarstorm peaked at a G3, such a view is indeed special. Wonder if the changing magnetic field of Earth and growing equatorial #auroral shows are playing a role here?" Skov wrote.
At a loss for words: #Aurora is gracing the skies over Greece. Even though this #solarstorm peaked at a G3, such a view is indeed special. Wonder if the changing magnetic field of Earth and growing equatorial #auroral shows are playing a role here? https://t.co/eRA9wwlcEhNovember 6, 2023
Auroras were even reported in Turkey.
Northern (polar) lights caused by geomagnetic storms seen in many regions of Turkey..#Tekirdağ #istanbul #yalova #samsun #van #Türkiye#aurora #solar #geomagneticstorm #jeomanyetik #northernlights#kuzeyışıkları #Auroraborealis pic.twitter.com/8OGovoJ7IkNovember 5, 2023
Travel and landscape photographer Paul Pichugin captured this incredible timelapse of the aurora australis lighting up the skies over Busselton, Western Australia.
A timelapse video of the Aurora Australis over Busselton, Western Australia late last night and early this morning!#WesternAustralia #Aurora pic.twitter.com/v8KG3UM7WbNovember 5, 2023
Landscape photographer Alistair Hamill captured his first sub-auroral arc of solar cycle 25.
"I had to try for a pano to fit it all in. This arc was right above my head at the time!" Hamil posted on X (formerly known as Twitter).
Brilliant aurora display last night at Glenarm - including my first sub auroral arc of solar cycle 25! I had to try for a pano to fit it all in. This arc was right above my head at the time! pic.twitter.com/MLQOh8Lp14November 5, 2023
But not all the light shows were auroras! During the peak of the storm, STEVE made an appearance for some!
STEVE is an aurora-like glow that often accompanies the northern lights, yet is a distinct phenomenon, according to the American Geophysical Union (AGU). The acronym stands for Strong Thermal Emission Velocity Enhancement. STEVE is caused by hot (5,400 degrees Fahrenheit or 3000 degrees Celsius) streams of gas snaking through Earth's magnetosphere. When these streams are energized by geomagnetic storms they emit light, according to spaceweather.com.
Steven lomas managed to photograph mysterious STEVE above Dunstanburgh Castle Northumberland, UK.
Image 1 of 3
"It was the strongest display of the aurora that I have seen in 8 years of photography" lomas told Space.com. "The highlight was seeing the corona and also STEVE!"
lomas also captured quite the mythical scene with vibrant green and red auroras dancing over Dunstanburgh Castle.
Image 1 of 3
Photographer Martin McKenna (Nightskyhunter) took to X to post some awesome STEVE photographs.
"I've been observing aurora since 1998 with 180 displays and this is my first sighting, what a show!" McKenna wrote on X.
Spectacular sight over Swatragh last night in the form of STEVE (proton arc) extending across the entire sky from W to E and flaring near Jupiter. I've been observing aurora since 1998 with 180 displays and this is my first sighting, what a show! https://t.co/19Wt2BjIl1 #steve pic.twitter.com/6Vma3zeAfNNovember 6, 2023
Editor's note: If you capture stunning photographs of the aurora (or any other night sky phenomenon) and would like us to consider featuring them on Space.com please email them over to space@spacephotos.com.
Get the Space.com Newsletter
Breaking space news, the latest updates on rocket launches, skywatching events and more!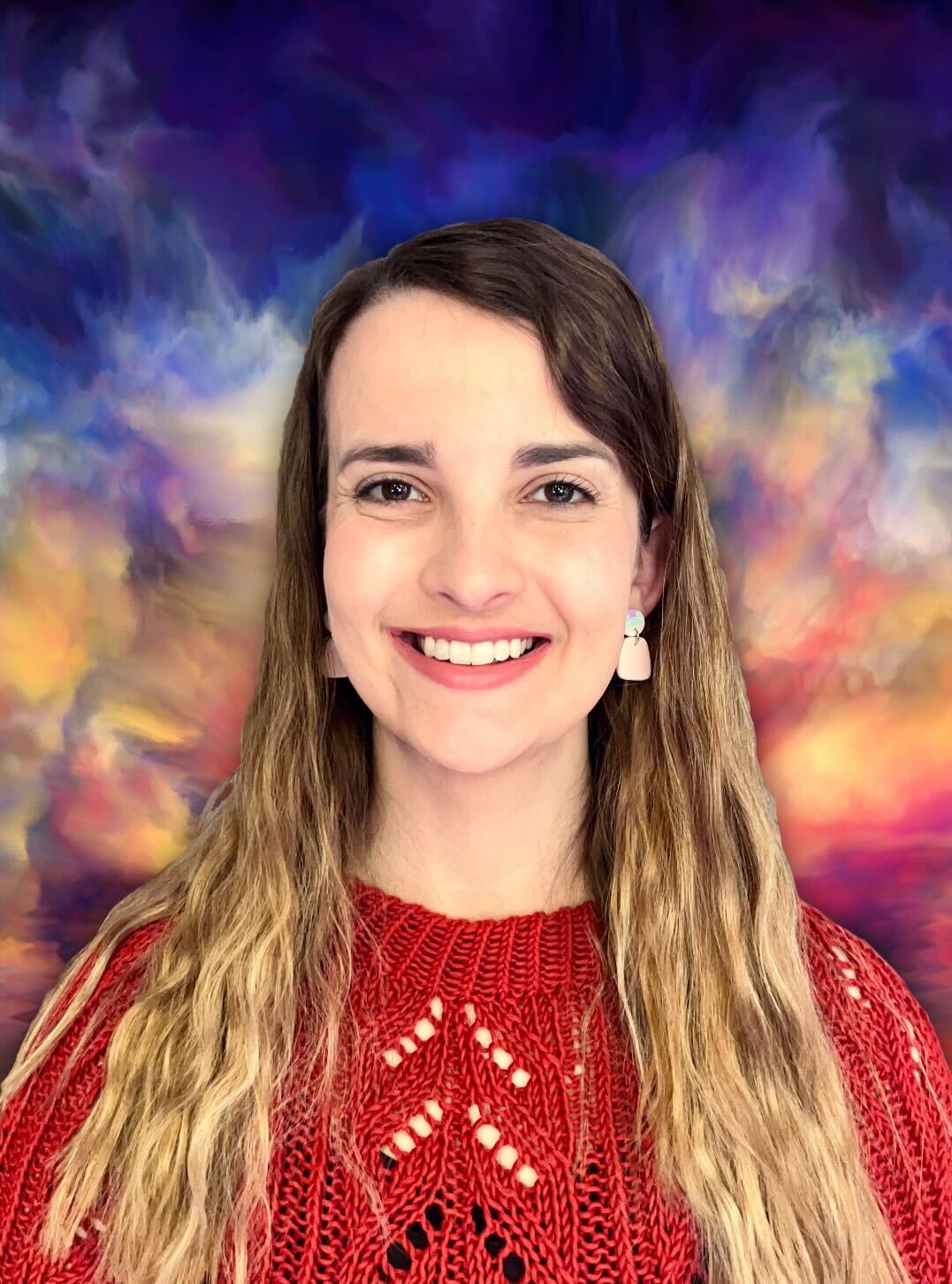 Daisy Dobrijevic joined Space.com in February 2022 having previously worked for our sister publication All About Space magazine as a staff writer. Before joining us, Daisy completed an editorial internship with the BBC Sky at Night Magazine and worked at the National Space Centre in Leicester, U.K., where she enjoyed communicating space science to the public. In 2021, Daisy completed a PhD in plant physiology and also holds a Master's in Environmental Science, she is currently based in Nottingham, U.K.