Michael Biehn has been cast in an undisclosed role in season two of "Star Wars: The Mandalorian (opens in new tab)" on the Disney Plus streaming service, according to Making Star Wars (opens in new tab).
Biehn is best known for his role as Sgt. Kyle Reese in the original "Terminator," as well as Cpl. Dwayne Hicks in"Aliens," the second "Alien" film.
This continues in The Mandalorian's penchant to cast popular 1980s movie stars in roles for the film, such as Carl Weathers and Nick Nolte.
Disney Plus (opens in new tab) is scheduled to debut the second season of "The Mandalorian" in October, as filming completed earlier this month according to the show's cinematographer Baz Idoine (opens in new tab). Giving filming is complete, season 2 is more likely to hit its announced release date than other TV productions which have been suspended during filming due to the coronavirus pandemic.
Originally published on Newsarama.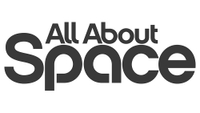 (opens in new tab)