Most "Trek" fans went into Thursday night's musical episode of "Star Trek: Strange New Worlds" with a bit of trepidation, half-expecting some cringe moments to unfold as the director, cinematographer, writers, composers and actors tried to pull off something that had never been attempted in the noble franchise's 57-year history.
But cosmic tumblers aligned amid the improbable song-and-dance reality of a rare subspace fold and season 2's penultimate episode "Subspace Rhapsody" nailed it on every level. The U.S.S. Enterprise crew (and any starship in the vicinity) were stricken with sudden impulses to belt out their inner-most emotions and, due to the show's palpable cast chemistry, it worked brilliantly!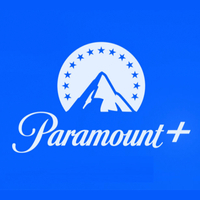 Watch Star Trek: Strange New Worlds on Paramount Plus: Get a one month free trial
Get all the Star Trek content you can possibly handle with this free trial of Paramount Plus. Watch new shows like Star Trek: Strange New Worlds and all the classic Trek movies and TV shows too. Plans start from $4.99/month after the trial ends.
This infectious musical episode, written by Dana Horgan & Bill Wolkoff and directed by Dermott Downs, with original songs composed by Kay Hanley and Tom Polce, was injected with many memorable tunes, incredible vocal performances, and a stylish charm that requires repeat viewing just to soak up all the Broadway-like emotion.
Executive producers Akiva Goldsman and Henry Alonso Myers spoke to Variety in an interview that gives viewers a behind-the-scenes peek at what went into making "Subspace Rhapsody," and how the idea for a full-on musical episode first emerged.
"The truth is it goes all the way back to Season 1 of 'Star Trek: Picard.'" Goldsman told Variety. "We were sitting on set and [co-showrunner Michael] Chabon and I were talking about a musical [episode], and Chabon goes, 'I know Lin-Manuel Miranda.' [Actor] Michelle Hurd was there and she was like, 'Oh my God, call him!' And so then, like, three days later, Michael came in. And we said, 'Did you call him?' And he goes, 'Yeah, he didn't call me back.' And so died the musical idea for that series.
"I love musicals, but know nothing about them. And then it turns out my partner Henry has done this before, and well. And so what a f***ing delight! I mean, I had no idea what we were biting off. Henry clearly did."
Myers added his recollections on the genesis of the moving "Subspace Rhapsody."
"The idea for it came when were pitching what Season 2 should be," he noted. "I remember, Bill [Wolkoff], one of our writers had a crazy idea, and we were like, 'Well, that's interesting, let's try that!' I did a bunch of musicals on 'The Magicians,' and I did one on 'Ugly Betty.' And so I just knew what a giant pain it would be — I mean, how difficult it was. I started making calls probably about six months before production."
Goldsman recalls how fortunate the production was to have a professional cohort who had the experience to transform a standard episode into a joyous chapter of sci-fi television overflowing with compelling songs.
"It was built around story and theme, and it was tailored to the vocal ranges of the particular actors," he added. "We ended up with an absurdly good cast on "Strange New Worlds." Like, it makes no sense whatsoever. Usually, there's a dud in the bunch. It was as if they all secretly had been coveting the idea of a musical their entire lives. So it was really good fortune how much everybody liked doing it."
Making sure that the tone of the episode was more melancholy than humorous was something that kept Myers awake in the wee hours of the morning.
"The only middle of the night thing I remember having about this was waking up and thinking, 'This shouldn't be a funny episode. This should be an episode that breaks your heart and makes you want to cry.' That's what people won't expect from this. They'll come in thinking it's going to be funny. And I was like, 'No, no, no. These have to have moments, they have to be about real character things.'
"We had someone to teach the people to sing. We had someone to teach them how to dance. The actual shooting of it, weirdly, was not as hard as you'd think, but only because it has months and months of work to lead up to it."
The executive producers were well aware of the proficient pipes of Celia Rose Gooding, Rebecca Romijn and Christina Chong, but nobody expected Ethan Peck to deliver the goods in such a striking fashion.
"Our composer played with all of them to see what their range was, and we wrote for them," said Goldsman. "I mean, I didn't know Ethan could sing until I went, 'Holy f***, Ethan can sing!' Which is, by the way, kind of what happens when you watch the episode. You're like, 'Wait, Spock is singing now?'"
"Star Trek: Strange New Worlds'" season 2 finale airs Aug. 10 on Paramount Plus.