Warning: Spoilers ahead for "Strange New Worlds" Season 2, episode 3
Think back to 12 months ago. We'd already had the first season of "Halo," which was not terrible by any means. Moreover, we were in the grips of some of the best episodes that "The Orville" had thrown at us thus far. And yeah, anyone still clinging on to any shred of hope that we'll get a fourth season needs to move on, right now.
And of course, we were enthralled by the first season of "Star Trek: Strange New Worlds."
We'd also had the hit-and-miss first half of season 2 of "Resident Alien," plus the extraordinarily awful "Obi-Wan Kenobi," plus we had to wait over two years between season 2 and 3 of the "The Mandalorian" only to watch that show lose all sense of identity in real time. But, the point is that we'd had hearty feast of half-decent science fiction by the beginning of July 2022.
So, while we wait patiently for the other shows — namely "Halo" and "Resident Alien" — to get their thumbs out, we should relish the slimline, famine-like portions of sci-fi that our lord and master streaming studios deem fit to casually toss to us, the paying peasants.
Related: Star Trek streaming guide: Where to watch the Star Trek movies and TV shows online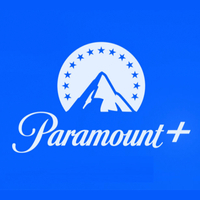 Watch Star Trek: Strange New Worlds on Paramount Plus: Get a one month free trial
Get all the Star Trek content you can possibly handle with this free trial of Paramount Plus. Watch new shows like Star Trek: Strange New Worlds and all the classic Trek movies and TV shows too. Plans start from $4.99/month after the trial ends.
This third episode of the second season is entitled "Tomorrow and Tomorrow and Tomorrow" and is another, mostly-singular character-focused installment, which is fine ... but there are quite a lot of principal characters in the cast — far more than there are episodes in what passes for a "season" these days — so are we going to do this in every episode? And what about the ones that don't get a full episode to themselves? The answer is — the only answer — is to have 20-or-so episodes in a season. There, fixed the problem for you Paramount.
This installment certainly shows some creative flair and while we're still not 100 percent convinced about the choice of Paul Wesley to portray James Kirk, he does carry this episode off well. It's just easier to imagine that he's a completely different character. And while this single-serving, time-traveling, alt-history return to Earth circa now is still better than the whole of the second season of "Picard," it could've benefited from the car interior shots during the driving scenes to have been filmed using a rig rather than rear projection or most likely a green screen.
But the twists and turns keep on coming and that's a good thing. Mostly. Carol Kane's character, Chief Engineer Pelia, even takes the Guinan role in this story, which when you remember that we learned in the second season premiere episode that her species has lived on Earth undetected for centuries, much like a certain El-Aurian, seems a little predictable, but it remained a surprise and that's down to good storytelling. The twist of course is that Lt. La'an Noonien-Singh (Christina Chong) is responsible for her becoming an engineer. It's a small miracle that Brent Spiner didn't show up.
Much like last week, the humor is well-placed and well-written and we get another interesting insight into mostly Noonien-Singh's character since Kirk is living in an alternate reality. Moreover, who knew chess hustling was thing? Turns out, it actually is. Will this be this Kirk's only appearance? It would seem like overkill if he returned for another, so maybe in terms of episode placement, this might have come a little later in the season. Ultimately, two plot lines that didn't really need to meet are merged in this alt-reality episode and work to good effect and since we only have very minor grumbles all things considered, it's safe to say that the ongoing reputation of "Strange New Worlds" being the best of the Nu-Trek remains intact.
Finally, in a somewhat shock announcement, Paramount has said that not only is it cancelling "Star Trek: Prodigy," but that it would also remove the show from its streaming platform. As such, "Prodigy" is now no longer available on the service in the US. However, at the time of writing, it is currently still streaming in international markets where Paramount Plus is available, but probably not for much longer.
Post-production work on 20 episodes of the second season, which was originally scheduled to air this winter, was mostly completed. They will no longer stream on Paramount and the team behind the show has expressed their intent to complete the season with the hopes that CBS will be able to sell the show to another studio.
According to TrekMovie, these removals are also part of an industry-wide trend as streaming providers take write-offs to cut costs with a new focus on creating profitability, with Paramount following other streamers doing the same, including Disney+, Hulu and HBO Max — now Max.
"Strange New Worlds" and every episode of almost every "Star Trek" show currently airing streams exclusively on Paramount Plus in the US. Internationally, the shows are available on Paramount Plus in Australia, Latin America, the UK and South Korea, as well as on Pluto TV in Austria, France, Germany, Italy, Spain and Switzerland on the Pluto TV Sci-Fi channel.
They also stream exclusively on Paramount Plus in Italy, France, Germany, Switzerland and Austria. In Canada, they air on Bell Media's CTV Sci-Fi Channel and stream on Crave.