Crew-5 will soon wrap up an eventful half-year in space.
The SpaceX Crew-5 astronauts will begin their return trip back to Earth after undocking from the International Space Station (ISS) at 5:05 p.m. EST (2205 GMT) on Thursday (March 9), NASA said in a statement given to reporters today. The crew will then splash down at 9:25 p.m. EST (0125 GMT the following day) on Friday (March 10).
"NASA and SpaceX continue to evaluate the weather for the return of NASA's SpaceX Crew-5 mission from the International Space Station," NASA wrote. "Teams conducted a weather briefing overnight and decided to waive off the initial undocking opportunity for early Thursday, March 9, due to high winds at the splashdown sites. Teams are currently targeting undocking for no earlier than Thursday evening, pending weather."
It's the latest in a series of interesting events for Crew-5.
"The universe started throwing curveballs our way, and then it got really crazy," NASA astronaut Josh Cassada said during a livestreamed in-orbit farewell today (March 8) reflecting on Crew-5's six-month mission. During their time aboard the orbital lab, two spacecraft docked at the ISS experienced coolant leaks (a Soyuz crew capsule and a Progress cargo vessel, both Russian) and the orbiting complex had to dodge space debris a few times. Nevertheless, all has been righted in time for Crew-5's departure.
Cassada thanked the teams in Mission Control and around the world for helping the crew work through these issues. "We could not have begun to start to solve these problems without your support," he said.
Related: Auroras, spacecraft mods and more: SpaceX Crew-5 astronauts reflect on their time in orbit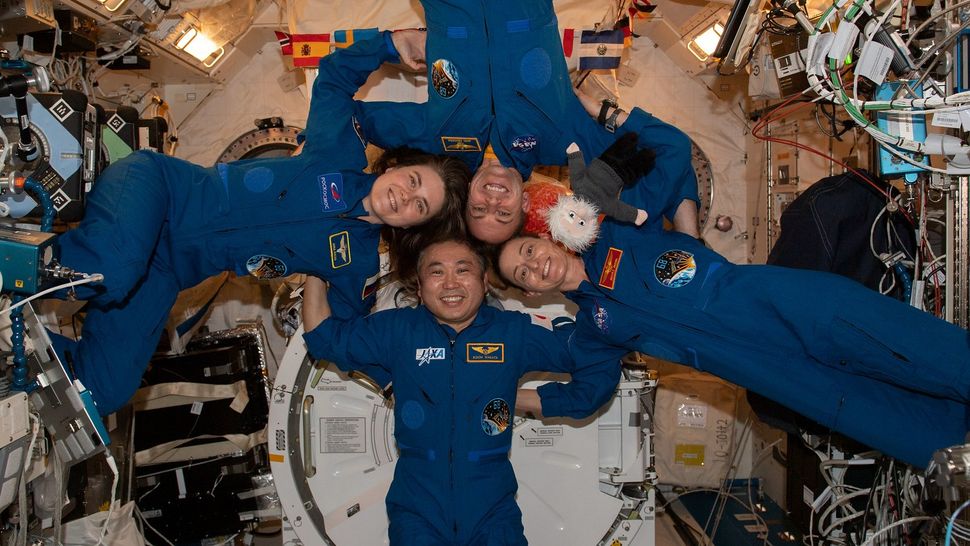 Crew-5 launched on Oct. 5, 2022 with several spaceflight firsts. NASA's Nicole Mann, a member of the Wailacki of the Round Valley Indian Tribes in northern California, was the first Native American woman in space. Cosmonaut Anna Kikina was the first Russian to ride a SpaceX spacecraft, while Koichi Wakata began a record fifth spaceflight for a single Japanese astronaut.
NASA's Josh Cassada also made his mark for Crew-5 in helping to install the first emergency seat in SpaceX spacecraft Endeavour, done when Expedition 68 crewmate Frank Rubio temporarily lacked a ride home due to the coolant leak on his Soyuz. (Rubio is now safely slotted on a fresh Soyuz, called MS-23, and will leave the ISS in September along with two Russian colleagues.)
A Progress cargo craft also sprung a coolant leak of its own last month; both that and the Soyuz leak were unrelated events arising from micrometeoroid strikes, according to Russian space agency Roscosmos. Managing the issues required flexibility. The launch date of Soyuz MS-23 was changed a few times as Roscosmos investigated the delay, first delaying into March and then pivoting for a rapid Feb. 23 liftoff days after it was cleared to launch.
Related: SpaceX's Crew-6 astronauts arrive at space station after hour-long delay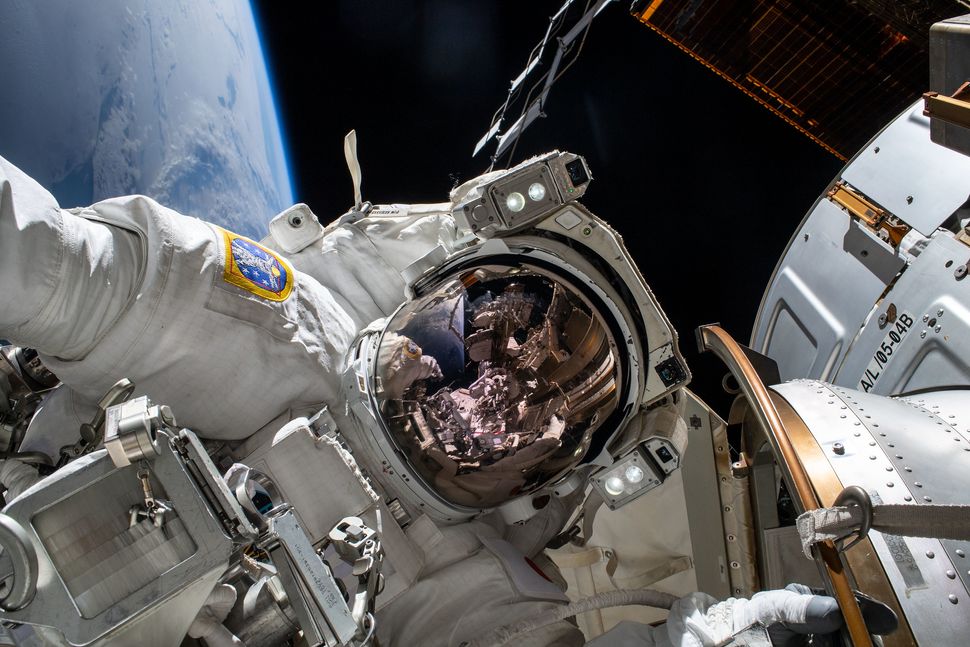 Crew-5 is now undertaking a handover period after the arrival of Crew-6, which arrived at the orbiting complex on Friday (March 3) with four crew members upon its own SpaceX spacecraft, named Endeavour. Crew-5's six-month mission included more than 200 experiments and six spacewalks, although some of the excursions included other members of Expedition 68 who arrived aboard other spacecraft.
First-time spaceflyer Kikina, speaking in English, said that her time in space passed "like one blink", and that she "will remember that [mission] like a dream again." She wished future crews a similarly meaningful time in orbit and thanked the ground teams as well. "It's so good to feel alive, in such a way, and I want to say big, big much: thank you."
Wakata, who has accumulated close to a year in space across his five missions, called the ending of this mission "bittersweet", adding, "It's been a real pleasure to work with you, and I have been a really lucky person to be able to work with this super crew."
Mann, commander of Crew-5, paid tribute to her crew and support teams: "Every time we were encountered with a challenge, we had a solution among the crew or among the folks on the ground. We had each other's back."
This story was updated at 3:13 p.m. EDT to reflect new information about the undocking.
Elizabeth Howell is the co-author of "Why Am I Taller?" (ECW Press, 2022; with Canadian astronaut Dave Williams), a book about space medicine. Follow her on Twitter @howellspace. Follow us on Twitter @Spacedotcom or Facebook.