NASA asks SpaceX about International Space Station rescue options
SpaceX has yet to comment.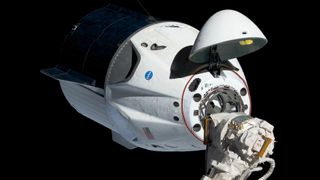 (Image credit: NASA)
NASA has inquired about using a SpaceX Dragon capsule to bring astronauts home from the International Space Station (ISS) following a recent leak aboard a Russian Soyuz capsule, a NASA blog post has stated.
On Dec. 15, 2022, the Soyuz spacecraft MS-22 suffered a significant coolant leak while docked at the ISS just prior to a planned Russian spacewalk. While the leaky Soyuz poses no immediate danger to the space station or its crew, it remains unknown if the Soyuz craft is flightworthy; as such, the MS-22 crew no longer has a viable lifeboat in the event of an emergency.
In an attempt to potentially secure an alternate lifeboat for Russian cosmonauts Sergey Prokopyev and Dmitry Petelin and NASA astronaut Frank Rubio, NASA and Russian space agency Roscosmos are conducting a review of available options, which included inquiring with SpaceX about using one of its Dragon capsules as a replacement for Soyuz MS-22.
"As a part of the analysis, NASA also reached out to SpaceX about its capability to return additional crew members aboard Dragon if needed in an emergency, although the primary focus is on understanding the post-leak capabilities of the Soyuz MS-22 spacecraft," the space agency wrote in a Dec. 30 blog post.
Related: Rescue Soyuz spacecraft can't reach International Space Station until February
A previous report published by Reuters stated the same, but NASA's blog post confirms that the agency is, in fact, mulling using a SpaceX Dragon spacecraft as an ISS lifeboat. "We have asked SpaceX a few questions on their capability to return additional crew members on Dragon if necessary, but that is not our prime focus at this time," NASA spokesperson Sandra Jones said in a statement to Reuters published last Wednesday (Dec. 28).
Another option is for Roscosmos to send a replacement Soyuz craft. But the earliest such a mission could launch would be February, according to statements made by Sergei Krikalev, head of the Yuri Gagarin Cosmonaut Training Center near Moscow, during a livestreamed NASA press conference on Dec. 22. "Our next crew ... was scheduled to fly in the middle of March," Krikalev said, adding that, at the earliest, a new Soyuz could be "sent up a little earlier ... about two, three weeks earlier is at the maximum what we can do at this point."
Roscosmos is still investigating the cause of the leak and plans to issue its findings this month. Russian state news agency TASS reported on Dec. 27 that the leak was caused by "external mechanical damage," although it remains unknown whether the culprit was a meteoroid or space debris.
Whatever the cause of the leak, the damaged Soyuz spacecraft presents a significant safety concern for the MS-22 crew, Rubio, Petelin and Prokopyev. Tommaso Sgobba, executive director of the International Association for the Advancement of Space Safety (IAASS) and a former head of spaceflight safety at the European Space Agency, told Space.com that the leaky Soyuz is a huge risk. "This would most probably be the first time that the space station has no full lifeboat capability," Sgobba said. "It's my personal feeling, but if it's true, we have a big problem on the space station. We are missing the crew escape system."
One potential hindrance to using a Dragon as a lifeboat is the spacesuits the crew of MS-22 wore; SpaceX capsules are designed to work in conjunction with custom-tailored SpaceX spacesuits, while the MS-22 crew launched to the ISS wearing Russian Sokol spacesuits.
SpaceX has yet to issue a comment regarding the possibility of sending a Dragon capsule to the ISS to replace the beleaguered Soyuz MS-22.
Follow Brett on Twitter at @bretttingley. Follow us on Twitter @Spacedotcom or on Facebook.
Get the Space.com Newsletter
Breaking space news, the latest updates on rocket launches, skywatching events and more!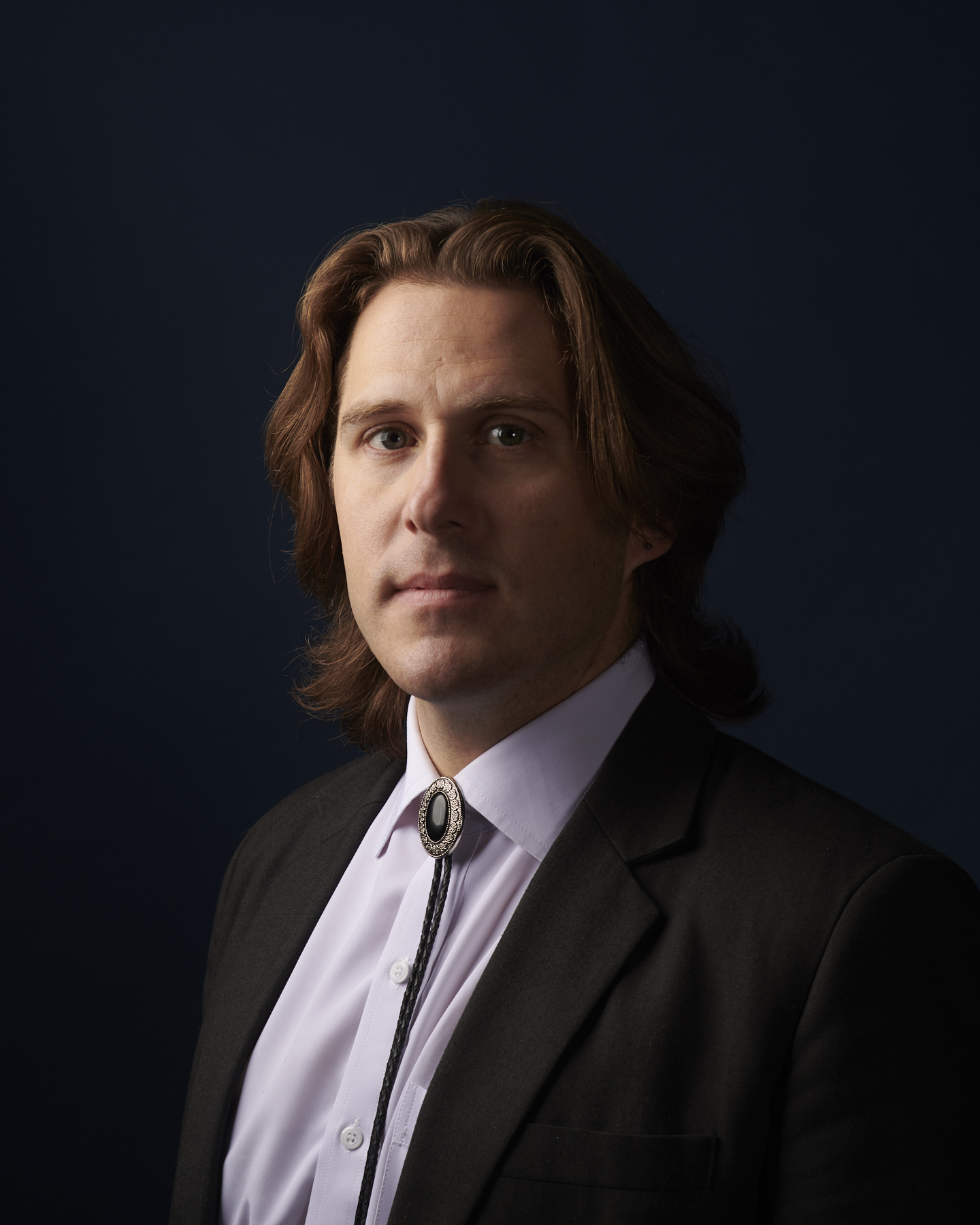 Brett is curious about emerging technologies, alternative launch concepts, anti-satellite technologies and uncrewed aircraft systems. Brett's work has appeared on Scientific American, The War Zone, Popular Science, the History Channel, Science Discovery and more. Brett has English degrees from Clemson University and the University of North Carolina at Charlotte. In his free time, Brett enjoys skywatching throughout the dark skies of the Appalachian mountains.