India Will Launch an Ambitious Moon Orbiter-Lander-Rover Combo in July
Mark your calendars for July 14 (July 15 IST)!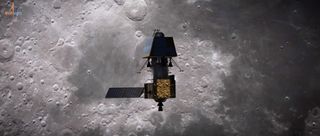 (Image credit: Indian Space Research Organisation)
India is about to take its biggest leap to the moon yet, with a mission to land at the lunar south pole.
As the world prepares for the 50th anniversary of NASA's historic Apollo 11 moon landing in July, the India Space Research Organisation (ISRO) will launch an ambitious triple-threat mission to the Earth's nearest neighbor. The mission, called Chandrayaan-2, is scheduled to launch July 14 at 5:51 p.m. EDT (2151 GMT).
Chandrayaan-2 will launch atop a Geosynchronous Satellite Launch Vehicle Mark III M1 rocket (India's most powerful booster) from the country's Satish Dhawan Space Center in Sriharikota, where the local time at liftoff will be 2:51 a.m. on July 15. And unlike the country's first moon orbiter Chandrayaan-1, which launched in 2008, this new spacecraft won't be alone.
Related: India's Long Lost Moon Probe Found by NASA Radar
Image 1 of 3
Chandrayaan-2 will include an orbiter, lander and rover that will work together to study the moon from above and its surface. Chandrayaan means "Moon Craft" in Sanskrit, and is the name of the ISRO's overarching moon exploration project, with Chandrayaan-2 being the second mission in that program.
Chandrayaan-2's lander is called Vikram in honor of the Indian scientist Vikram Sarabhai, dubbed the "Father of the Indian Space Programme," who died in 1971, ISRO officials explained in a mission description. The rover is called Pragyan, or "Wisdom" in Sanskrit.
After launch, Chandrayaan-2 will spend about 16 days orbiting Earth, raising its orbit slowly over time before heading to the moon, the Times of India reported. It should take the mission about five days to reach the moon, after which Chandryaan-2 will spend 27 days in lunar orbit before releasing the Vikram lander.
If all goes well, Vikram will touch down near the moon's south pole on Sept. 6 in what promises to be a harrowing 15-minute landing sequence, ISRO officials have said.
"The 15-minute operation - in which Vikram makes the final descent and soft-lands - will be the most terrifying as we have never attempted such a complex mission," ISRO chairman K Sivan said in a June 11 press conference according to the Times of India.
The solar-powered Vikram is expected to deploy the small Pragyan rover about four hours after landing. Together, the lander and rover are designed to last about one lunar day (14 Earth days) on the moon's surface, while the Chandrayaan-2 orbtier continues its mission for a full year, according to an ISRO overview.
Chandrayaan-2 will carry 13 different scientific instruments to study the moon. They include eight remote-observation payloads on the orbiter, three on the lander and two on the rover.
One of the lander payloads is a NASA experiment called the Laser Retro-reflector Array for Lunar Landers, a mirror-like device designed to reflect laser signals that can be used to pinpoint the Vikram lander's location and measure the distance between the Earth and moon. NASA included a similar retro-reflector on the Israeli Beresheet lunar lander, which crashed during a failed moon landing attempt in April.
Email Tariq Malik at tmalik@space.com or follow him @tariqjmalik. Follow us @Spacedotcom and Facebook.
Get the Space.com Newsletter
Breaking space news, the latest updates on rocket launches, skywatching events and more!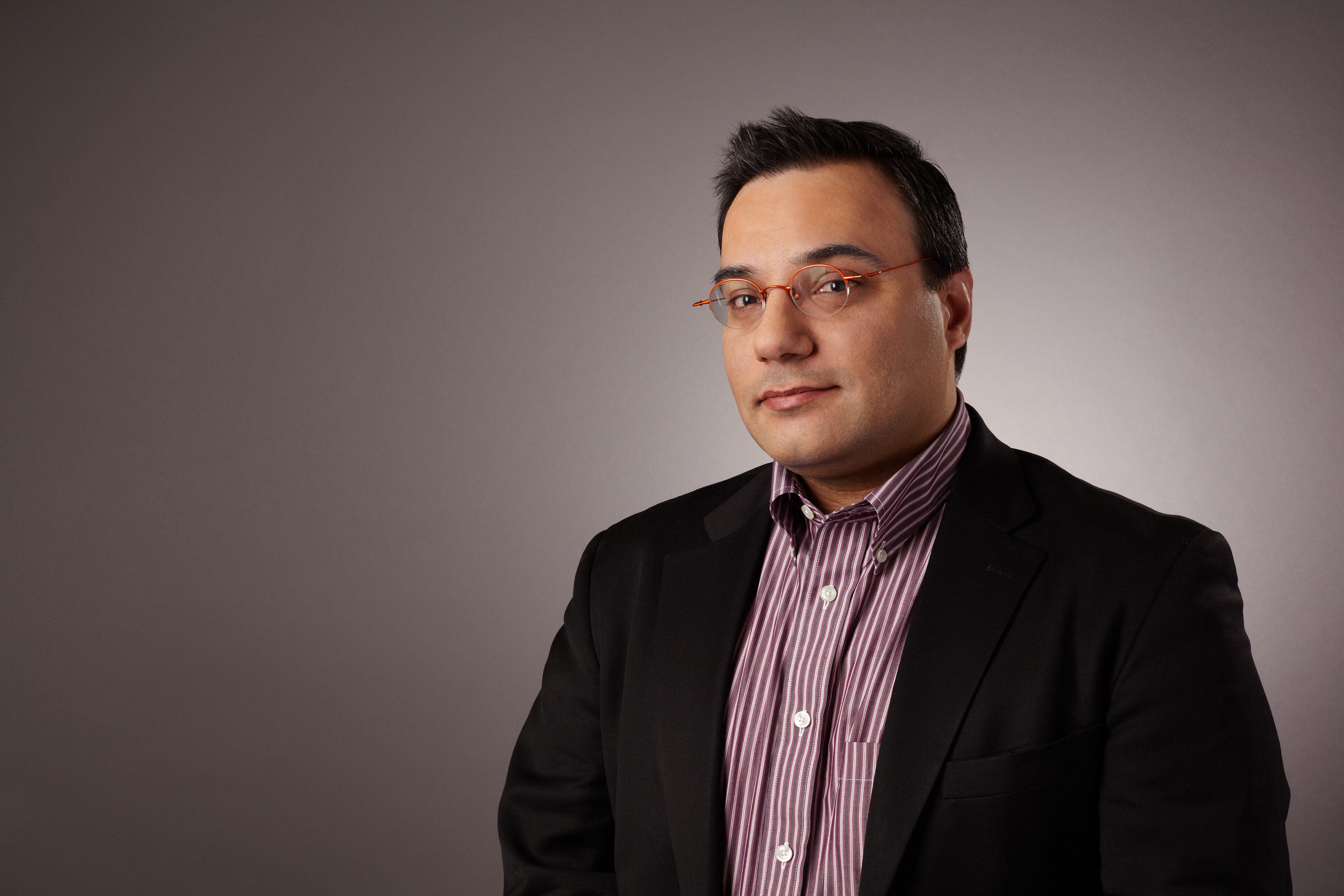 Tariq is the Editor-in-Chief of Space.com and joined the team in 2001, first as an intern and staff writer, and later as an editor. He covers human spaceflight, exploration and space science, as well as skywatching and entertainment. He became Space.com's Managing Editor in 2009 and Editor-in-Chief in 2019. Before joining Space.com, Tariq was a staff reporter for The Los Angeles Times covering education and city beats in La Habra, Fullerton and Huntington Beach. In October 2022, Tariq received the Harry Kolcum Award for excellence in space reporting from the National Space Club Florida Committee. He is also an Eagle Scout (yes, he has the Space Exploration merit badge) and went to Space Camp four times as a kid and a fifth time as an adult. He has journalism degrees from the University of Southern California and New York University. You can find Tariq at Space.com and as the co-host to the This Week In Space podcast with space historian Rod Pyle on the TWiT network. To see his latest project, you can follow Tariq on Twitter @tariqjmalik.