Kif, we've made a list of sci-fi shows to watch while you wait for the Futurama reboot. Inform the men.
Everyone's favorite sci-fi cartoon is returning to our screens (again) after its 10-year long absence from our screens thanks to the Futurama reboot on Hulu. It's almost here too, with the new season launching on July 24. But a whole week to wait? This is an outrage. We've got two options to fix this - time travel, or find something else to watch while we wait.
Well, we don't have a microwave for the time travel, so instead why not enjoy these other sci-fi cartoons that scratch some of the same itches that Futurama does. And if you don't want to limit yourself to cartoons, our list of the best sci-fi shows of all time has you covered too.
1. Inside Job
What to expect: Mind control experiments gone wrong, evil AI, covert missions to take down the shadow elites, with a few well placed jabs at flat Earthers thrown in for good measure.
Most Similar Futurama Episode: Leela's Homeworld (S. 4, Ep. 2)
Where to watch: Netflix
Dubbed by some as a spiritual successor to Futurama, Inside Job takes Planet Express' oddball co-worker comedy setup, and transports it to Cognito Inc., a top secret corporation responsible for keeping various deep state conspiracies under wraps.
It follows socially awkward workaholic Regan Ripley; a mad scientist capable of manipulating world governments with ease, but has absolutely zero people skills. After being denied her dream promotion due to her 'bad attitude', Regan teams up with the charming but clueless Brett Hand in the hopes that his happy-go-lucky attitude might rub off on her.
Created by former Gravity Falls writer Shion Takeuchi, Inside Job walks the line between kooky workplace comedy and self-aware sci-fi, while still managing to hit audiences with the occasional emotional gut punch when needed. Despite running for only a single season, Inside Job manages to create incredibly detailed and intricate character arcs, especially when concerning Regan and Brett's friendship.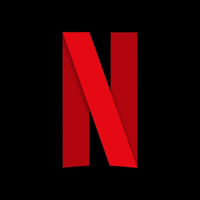 2. Final Space
What To Expect: Existential themes, dimension-hopping, intergalactic wars and puns. Lots of puns.
Most Similar Futurama Episode: Love And Rocket (S. 4, Ep. 3)
Where to watch: Netflix (UK).
Having started out as a humble web-toon uploaded to Facebook in 2010, Dan Brown and Olan Rogers' sci-fi tragicomedy Final Space has become something of a cult hit over the years, with a dedicated fandom growing around it and exploding in 2018 when the show was picked up by TBS (and later Adult Swim).
Taking on a somewhat darker tone than most sci-fi cartoons, Final Space feels like the surprise lovechild of 2001: A Space Odyssey and The Hitchhiker's Guide To The Galaxy. Starring creator Rogers as both astronaut-turned-fugitive Gary Goodspeed and the adorable, yet incredibly dangerous alien Mooncake, the show follows the unlikely pair as they evade the maniacal Lord Commander, a violent warlord unsatisfied with conquering this Universe and plans to use Mooncake as a living weapon to destroy a dimension known only as 'Final Space'.
Joined by mercenary Avocato, ship interface HUE, and Gary's chipper robot companion KVN, the show mixes a somewhat nostalgic style of early internet animated comedy with the emotional maturity and darkness of a well-seasoned writing team. It would be easy for a show based on a 2010 webtoon to feel dated, but instead Final Space grapples with existential themes just enough to feel grounded and comforting. This is definitely one for millennial and elder-Gen-Z kids who grew up watching Newgrounds shows and feel a little overwhelmed by the enormity of the Universe.
Netflix and HBO Max have removed Final Space from their services in the U.S. as part of their well-publicized tax write-off scheme. You can still see all three seasons on Netflix UK via the use of a VPN (we'd recommend ExpressVPN). When it leaves Netflix International at the end of 2023, there will be no legal way to watch Final Space.
3. Solar Opposites
What To Expect: Cozy family sitcom vibes, with a side serving of The Walking Dead every time the camera cuts to the tiny humans living in The Wall
Most Similar Futurama Episode: Godfellas (S. 3, Ep. 20)
Where To Watch: Hulu (U.S.), Disney+ (UK)
With a new season launching on August 14th and the announcement of acclaimed actor Dan Stevens joining the cast as Korvo, there has never been a better time to get into Solar Opposites than right now.
After crash-landing on Earth, a group of aliens from the Planet Shlorp have no choice but to remain in their suburban surroundings and keep up appearances as a regular family living in Middle America. However, don't let the simplicity of the premise fool you - not only is Solar Opposites a surprisingly sincere and heartfelt show about found family, but it's also a complex layered show about the nature of humanity; specifically, the tiny human prisoners than Yumyulak keeps in a terrarium called 'The Wall' and watches over like some kind of omniscient, indifferent God.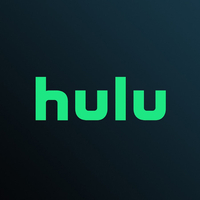 4. Star Trek: Lower Decks
What To Expect: pew pew pew, workplace sitcom hijinks, and a completely new perspective on the Star Trek we know and love
Most Similar Futurama Episode: Fear Of A Bot Planet (S. 1, Ep. 5)
Where To Watch: Paramount+ (U.S.), Prime Video (U.K.)
With spin-offs of bigger franchises, it's easy to feel intimidated by the sheer amount of lore. For any show with either Star Trek or Star Wars in the title, it can feel scary to dive in lest you miss out on something crucial and make yourself look like a fool the moment you try to talk about it with someone. However, with Lower Decks, you are in no danger - as the first Star Trek animated show since the 1970's, Lower Decks is a very enjoyable addition to the canon which is accessible to newbies without spoon-feeding you lore by the shovelful.
Rather than centering the crew of the Enterprise, Lower Decks is about the lowest ranking staff on the lowest ranking ship in the Starfleet - USS Cerritos. Unlike previous Star Trek adventures, rather than following the captain or senior officers, Lower Decks presents a plucky, if rag-tag bunch of misfits taking on menial work on the ship and getting into scrapes - whether they want to or not.
Due to existing licensing agreements, Lower Decks is on Prime Video in the UK as Paramount+ wasn't available in in Blighty when it launched. We have to imagine it'll move to Paramount+ in the future.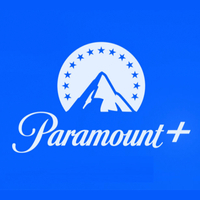 5. Cowboy Bebop
What To Expect: Interspace heist thrills, pulp fiction and some excellent music, with a hint of sadness too
Most Similar Futurama Episode: The Late Phillip J. Fry (S. 6, Ep. 7)
Where To Watch: Netflix, Hulu, Crunchyroll, Funimation
Ok, so Cowboy Bebop is a bit of an outlier here - but sometimes you need something different to compliment the main meal and well, if Futurama is the delicious dessert then Cowboy Bebop is the sturdy main course. A sci-fi cartoon of a completely different flavor, Cowboy Bebop is the cult anime from 1999 which follows former gangster Spike trying to escape a deadly rivalry with the Red Dragon Syndicate, now being chased by his former gang across the solar system.
Despite sounding as far away from Futurama as possible, Cowboy Bebop shares elements including cryogenics, existential loneliness and fleeing one's past. While Fry was never the type of guy to go on the lamb, perhaps Spike and Fry have more in common than first appears.