Arianespace launched a new Earth observation satellite for Airbus Monday night (Aug. 16), along with four other tiny satellites.
An Arianespace Vega rocket, designated VV19, launched the Pléiades Neo 4 satellite and a quartet of cubesats from the Guiana Space Center in Kourou, French Guiana in South America at 9:47 p.m. EDT (0147 Aug. 17 GMT).
The rocket carried Pléiades Neo 4 — the second of four very high-resolution satellites to launch as part of Airbus' Pléiades Neo Earth-observing satellite constellation — and four cubesats, called BRO-4, SUNSTORM, LEDSAT and RADCUBE. All of the satellites, comprising a total payload of approximately 2,268 pounds (1,029 kilograms), were delivered into a sun-synchronous orbit, according to Arianespace.
"With this mission, Arianespace demonstrates yet again the incredible versatility of Vega," Arianespace CEO Stéphane Israël said in a statement. "We delivered safely into orbit the second satellite of the innovative Pléiades Neo 4 constellation on behalf of Airbus, alongside 4 auxiliary cubesats for ESA [the European Space Agency] and the French start-up Unseenlabs."
Related: Europe's Vega rocket in photos
The mission marked Arianespace's seventh launch of 2021 and Vega's second launch of 2021, or 19th mission overall, following the launch of Pléiades Neo 3 in April.
The primary payload, Pléiades Neo 4, is the second of four Earth observation satellites for a new satellite constellation built and operated by the German aerospace company Airbus Defence and Space. Pléiades Neo 5 and Pléiades Neo 6 are slated to launch in 2022 to complete the constellation.
The Pléiades Neo satellites will offer a higher resolution, greater geolocation accuracy, and twice-a-day revisits for "top-level Earth observation services now and going forward for the next ten years," Arianespace officials said in a mission description.
"In addition, their reactive tasking ability allows urgent acquisitions 30 to 40 minutes following request — which is five times higher than previous satellite constellations — and respond to the most critical situations in near real-time, [which is] very useful for natural disaster[s]."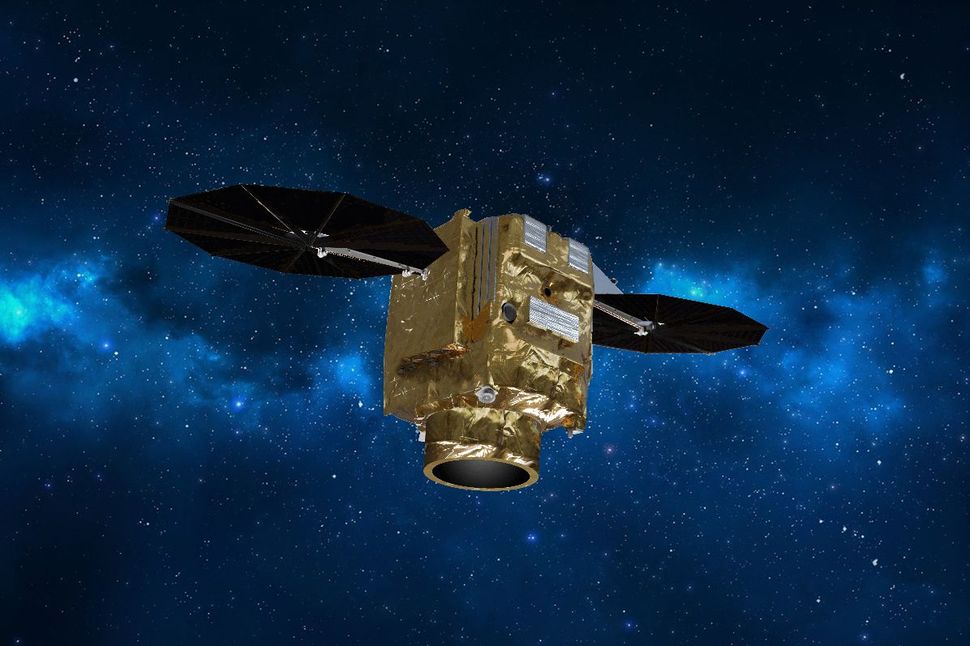 The Vega rocket will also deploy four scientific spacecraft, three of which belong to the European Space Agency (ESA) and one for Unseenlabs, a European satellite start-up. ESA's three payloads include LEDSAT (or LED-based small SATellite), RADCUBE and SUNSTORM.
LEDSAT will test the use of Light Emitting Diodes (LEDs) to identify and track the satellites while in-orbit, while RADCUBE will be used to demonstrate the use of small satellites for space weather monitoring, and SUNSTORM will use an innovative solar X-ray spectrometer to detect and characterize solar flares, or coronal mass ejections.
The final payload, BRO-4 (Breizh Reconnaissance Orbiter), is the fourth satellite of a maritime surveillance constellation operated by Unseenlabs. This nano-satellite constellation is designed to identify electromagnetic signals from space, allowing Unseenlabs to geolocate and characterize ships at sea. The company expects to launch between 20 and 25 nano-satellites for its constellation by 2025, according to the statement.
Editor's note: This article was originally published on the morning before the launch and updated after liftoff and the successful deployment of the satellites.
Follow Samantha Mathewson @Sam_Ashley13. Follow us on Twitter @Spacedotcom and on Facebook.