Fresh Cargo Ship Arrives at Space Station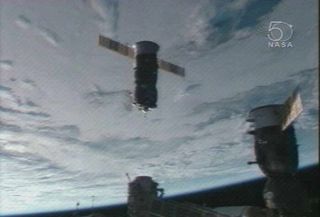 (Image credit: NASA TV.)
Astronautsaboard the International Space Station (ISS) welcomed a new cargo ship packedwith fresh fruit and other supplies Thursday just hours before the plannedlaunch of NASA?s shuttle Atlantis to their orbiting lab.
The unmannedProgress 28 supply ship docked at the station?s Russian-built Pirs docking compartmentat 9:30:13 a. m. EST (1430:13 GMT), successfully delivering more than 2.5 tonsof fresh food, air, water and other vital supplies to the outpost?s Expedition16 crew.
?We havecontact,? said Expedition 16 flight engineer Yuri Malenchenko, a Russiancosmonaut who watched over the incoming space freighter and stood ready to takeremote control should it stray off-course.
But theRussian-built Progress 28 arrived at its orbital berth without incident,completing a three-day journey that began with anearly-Monday launch from the Central Asian spaceport of Baikonur Cosmodromein Kazakhstan.
Packedaboard the autonomous cargo tug are about 1,165 pounds (528 kg) of propellantand some 2,925 pounds (1,327 kg) of dry supplies like food, clothing andequipment. The spacecraft is also laden with about 100 pounds (45 kg) of oxygenand 925 pounds (420 kg) of water, NASA officials have said.
Malenchenko,Expedition16 commander Peggy Whitson and flight engineer Dan Tani are expected to openthe hatches separating the ISS and Progress 28 later today to begin unpackingthe spacecraft.
The stationcrew is also preparing for the arrivalof space shuttle Atlantis, which is counting down toward a planned 2:45p.m. EST (1945 GMT) launch today from NASA?s Kennedy Space Center in CapeCanaveral, Fla. The shuttle is slated to dock at the ISS on Saturday.
Commandedby veteran shuttle flyer Stephen Frick, Atlantis will deliver the EuropeanSpace Agency?s (ESA) Columbus laboratoryto the ISS in the first of up to five planned construction flights to the stationthis year.
The shuttleis also bringing up ESA astronaut Leopold Eyharts, who will replace Tani as amember of the Expedition 16 crew. Tani has lived aboard the space station sincelate October, though his stay has been extended by two months following Atlantis?December launch delays.
Tani andhis fellow Atlantis crewmates are slated to return to Earth on Feb. 18 if today?sshuttle launch lifts off as planned.
NASAwill broadcast Atlantis' STS-122 mission to the International Space Stationlive on NASA TV. Click herefor SPACE.com's STS-122 mission coverage and NASA TV feed.
SPACE.com Video Interplayer: NASA's STS-122: Columbus Sets Sail for ISS
The Great Space Quiz: Space Shuttle Countdown
VIDEO: ISS Commander Peggy Whitson Takes Charge
Get the Space.com Newsletter
Breaking space news, the latest updates on rocket launches, skywatching events and more!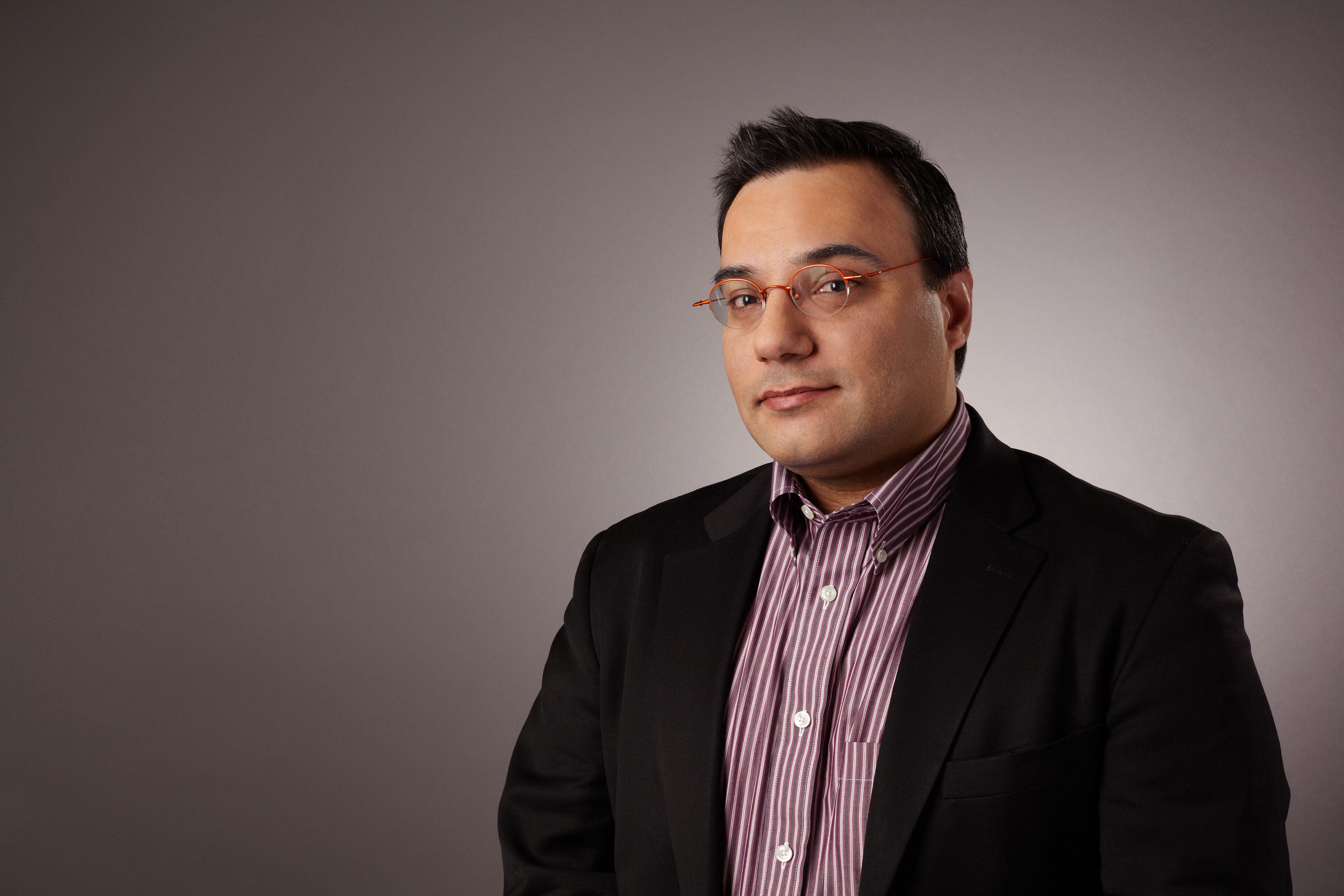 Tariq is the Editor-in-Chief of Space.com and joined the team in 2001, first as an intern and staff writer, and later as an editor. He covers human spaceflight, exploration and space science, as well as skywatching and entertainment. He became Space.com's Managing Editor in 2009 and Editor-in-Chief in 2019. Before joining Space.com, Tariq was a staff reporter for The Los Angeles Times covering education and city beats in La Habra, Fullerton and Huntington Beach. In October 2022, Tariq received the Harry Kolcum Award for excellence in space reporting from the National Space Club Florida Committee. He is also an Eagle Scout (yes, he has the Space Exploration merit badge) and went to Space Camp four times as a kid and a fifth time as an adult. He has journalism degrees from the University of Southern California and New York University. You can find Tariq at Space.com and as the co-host to the This Week In Space podcast with space historian Rod Pyle on the TWiT network. To see his latest project, you can follow Tariq on Twitter @tariqjmalik.