10 'Innovative' Space Firms Make Fast Company's Annual Roundup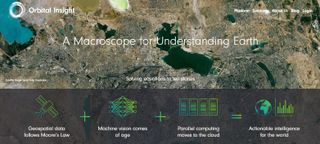 (Image credit: Orbital Insight)
Fast Company's annual list of the "50 Most Innovative Companies" includes a firm working to make sense of a flood of data coming from space.
The Mountain View, California-based Orbital Insight is taking the deluge of images coming from Earth-imaging satellites and channeling them into useful and lucrative data.
The company "analyzes more than a million square kilometers of high-resolution imagery on a monthly basis from eight of the largest satellite constellations in orbit, and then uses machine-vision algorithms to put hard numbers on everything from the amount of water in reservoirs to the number of active fracking sites in North Dakota to the depth of poverty in Sri Lanka," Fast Company wrote in its March issue. [Photos: Amazing Images of Earth from Space]
Orbital Insight's customers include NASA and more than 70 financial firms.
"Its most popular report," the magazine noted, "measures American retail strength by counting the number of cars in shopping-mall parking lots and predicting daily customer spending."
Fast Company also released a series of lists looking at companies by sector. Under the category "space," the magazine singled out nine more firms for recognition:
Spire Global, a San Francisco-based startup that is using a fleet of cubesats (simple satellites as small as about 4 inches or 10 centimeters cubed) to analyze GPS radio signals passing through the atmosphere, in order to make better and more accurate weather predictions.
Elon Musk's SpaceX, based in Hawthorne, California, which has made Fast Company's space list every year since 2013. This year, the magazine noted SpaceX's plans for a transportation system to Mars.
Jeff Bezos' Blue Origin, based in Kent, Washington, which was recognized in 2016 for its work on a liquid-methane-powered rocket engine. The company returned to the list in 2017 as a viable competitor to SpaceX. As if to underscore the point, Blue Origin this week announced its first six launch contracts for its orbital New Glenn rocket.
Redmond, Washington-based Kymeta Corp., which makes flat-panel antennas that use electronic steering to connect with satellites to provide broadband internet speeds aboard planes, trains and other moving vehicles.
China Aerospace Science and Technology Corp., for the launch and operation of a prototype space station.
Los Angeles-based Rocket Lab, which is preparing for its first test flight of an innovative small-satellite launcher called Electron from a private spaceport in New Zealand.
Singapore-based Astroscale, which is working on a system to remove space debris from orbit. Next year, the company plans to launch a satellite to map space junk, followed in 2019 by a satellite to track, capture and remove debris from orbit.
Stratolaunch Systems, a startup financed by Microsoft co-founder Paul Allen that is developing a massive airplane to serve as a flying launchpad. The aircraft, which is being built in Mojave, California, is expected to make its first test flight this year.
Cape Canaveral, Florida-based Moon Express, which intends fly robotic spacecraft to the lunar surface. As a contender in the $30 million Google Lunar X Prize, Moon Express hopes to launch its first mission before the end of the year, but the company says winning the competition isn't necessary to close the business case for lunar transportation and research services.
Follow Irene Klotz on Twitter @Free_Space. Follow us @Spacedotcom, Facebook and Google+. Original article on Space.com.
Get the Space.com Newsletter
Breaking space news, the latest updates on rocket launches, skywatching events and more!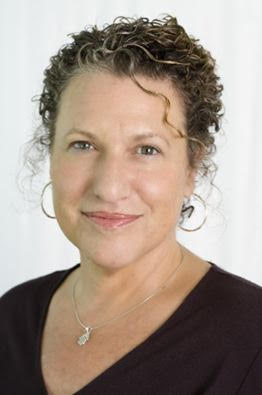 Irene Klotz is a founding member and long-time contributor to Space.com. She concurrently spent 25 years as a wire service reporter and freelance writer, specializing in space exploration, planetary science, astronomy and the search for life beyond Earth. A graduate of Northwestern University, Irene currently serves as Space Editor for Aviation Week & Space Technology.