Space researchers have long faced the challenge of fitting their scientific instruments into the small confines of satellite bodies. Although instruments have shrunk in size, so have the satellites; cubesats pose a particular challenge for researchers who lack the money to reduce the size of their instruments and experiments.
A small California company named NovaWurks said it has found a solution to this problem: Instead of fitting the instruments inside of a satellite body (commonly known as a bus), the company builds the satellite around the instruments.
"Everybody's focused on building buses, but who cares about that?" said NovaWurks founder Talbot Jaeger. "How do you make the payloads and the data services better?" [Satellite Quiz: How Well Do You Know What's Orbiting Earth?]
NovaWurks accomplishes these goals using a technology it has developed called Hyper-Integrated Satlets (HISats). These modular units contain all the functional capabilities required for a satellite, including thermal control, propulsion and servers. HIsats are fitted around instruments and experiments to provide both functionality and redundancy, Jaeger said.
"We take as many as we need to support whatever size payload," he said at the 2017 SmallSat Symposium, which was held Feb. 7 and Feb. 8 in Mountain View, California. "We can go up to 3,000-lb. [1,360 kilograms] payloads, whatever size you need to support."
NovaWurks' approach allows users to focus on their scientific work, instead of modifying their instruments to fit into a satellite bus, Jaeger added.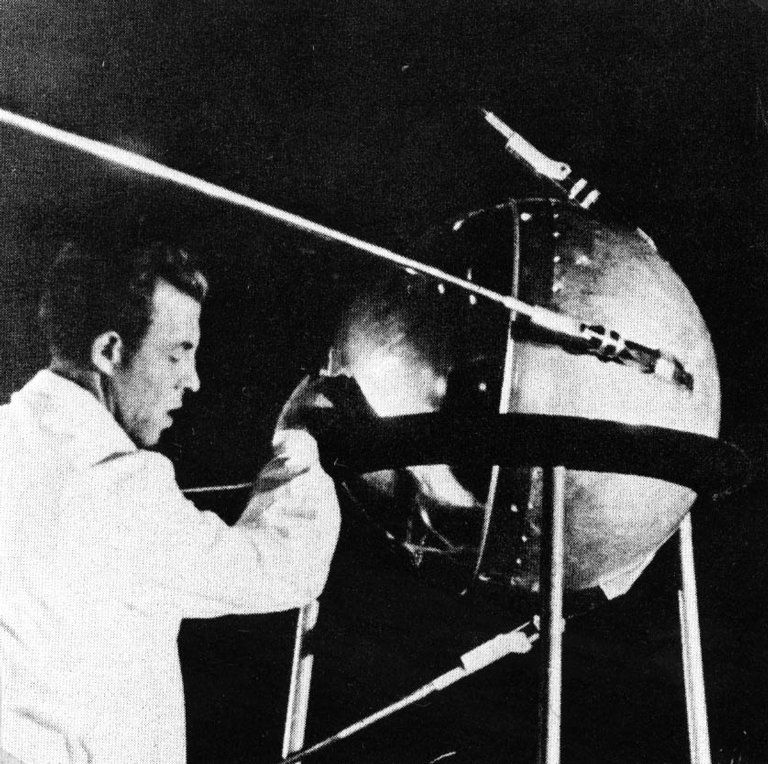 "The reason that's important — if you think about it from a commercial standpoint, they [customers] want the data," he said. "They want the payload they know, the sensors they know to work, and not need to spend the NRE [non-recurring engineering] to convert it. That's a lot of time and development. Time to market's lost. Money is lost. If you know what you want to do and you've got an idea for your product and you can think of a sensor, let's just get it, let the bus conform to it."
The HISats have servers that allow data to be processed on board the satellite and beamed down to Earth. "It's like having an Amazon server farm in orbit on your satellite," Jaeger added.
NovaWurks has three missions planned to demonstrate its technology. SIMPL (Satlet Initial-Mission Proofs and Lessons) is a spacecraft that was shipped up to the International Space Station in eight pieces during a June 2015 launch. Astronauts will assemble SIMPL when they have time and deploy it out of an airlock to test how easily the technology can be put together.
The eXCITe mission, whose development was funded by DARPA (the U.S. Defense Advanced Research Projects Agency), combines six different instruments on the same spacecraft to prove that payloads can be aggregated using HISats, Jaeger said. Once in orbit, the eXCITe spacecraft will break into two functional pieces to test disaggregation.
eXCITe is scheduled to fly as a secondary payload aboard a SpaceX rocket sometime in late 2017 or early 2018.
The final mission will test HISat technology aboard a satellite sent to geosynchronous orbit, where the craft will be exposed to radiation levels it would not experience in low-Earth orbit. This mission is set to launch during the next 12 months, aboard either a SpaceX Falcon 9 or a Russian Proton booster.
The HISat technology can be adopted to many different missions in the future, Jaeger said.
"If this technology continues to grow as we're trying to grow it, it will be ready then for exploration use, for lunar and Mars use," he said. "There will be ways to build large assemblies in space because you can aggregate."
Jaegar said NovaWurks is getting a lot of interest from government agencies and commercial customers that want to use the technology.
"We're excited," he said. "We have a number of early adopters who are coming on board to make their systems using this new [technology], because they had an idea, [but] they didn't know how to fit it in a cubesat. They didn't want to spend the extra money to shrink all technologies. We can just get it today."
Follow us @Spacedotcom, Facebook or Google+. Originally published on Space.com.