After SpaceX Rocket Explosion Investigation, Falcon 9 Is Ready for Launch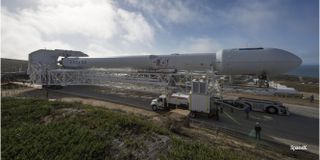 (Image credit: SpaceX)
SpaceX hopes to resume flying its Falcon 9 rockets as early as Saturday with the launch of 10 satellites for Iridium Communications from Vandenberg Air Force Base in California.
The rockets have been grounded since a Sept. 1 launch pad explosion in Florida, the second accident for Elon Musk's rocket company since the Falcon 9's debut in 2010.
SpaceX was conducting a routine test in advance of its 29th Falcon 9 launch when the booster burst into flames, destroying a $200 million Israeli communications satellite it was slated to put into orbit two days later.
SpaceX traced the problem to a design flaw that allowed super-cold liquid oxygen to seep between the aluminum liner and carbon outer cover of a canister of helium. Three helium canisters are located inside the liquid oxygen tank to maintain tank pressure.
The extreme cold caused one of three helium canisters to fail, triggering a catastrophic explosion.
SpaceX chills its liquid oxygen to an extreme temperature of minus 341 degrees Fahrenheit, which makes the liquid denser so more can fit into the tank. The rockets need extra propellant so they can fly back to Earth to be reused, a key part of SpaceX's plan to cut launch costs.
RELATED: After Rocket Explosion, SpaceX Aims to Return to Flight
Ultimately, SpaceX plans to redesign the helium canisters to avoid so called "friction ignition." Meanwhile, the company will change the way it fuels its rockets. As a precaution, the prelaunch engine test for Iridium's launch was conducted sans satellites.
Iridium has waited months for SpaceX to begin putting the 70 new satellites that comprise its next-generation mobile communications network into orbit. This week, the satellite operations team conducted its final dress rehearsal before launch, which is now targeted for 9:54 a.m. PST/12:54 p.m. EST on Saturday.
"We are very ready," Iridium chief executive Matt Desch wrote on Twitter.
The new satellites will upgrade and eventually replace Iridium's existing network, which provides voice and data communications worldwide.
SpaceX's revamped fueling procedures are not expected to impact the company's attempt to land the Falcon rocket's first stage on a platform in the Pacific Ocean. The company does not yet have approval to land the booster on the ground at Vandenberg Air Force Base.
So far, two boosters have touched down at a landing pad at Cape Canaveral Air Force Station in Florida following launches from there, and four rockets have landed on platforms in the ocean. SpaceX hopes to refly one of the landed boosters this year.
Originally published on Seeker.
Get the Space.com Newsletter
Breaking space news, the latest updates on rocket launches, skywatching events and more!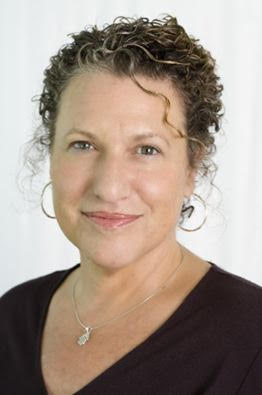 Irene Klotz is a founding member and long-time contributor to Space.com. She concurrently spent 25 years as a wire service reporter and freelance writer, specializing in space exploration, planetary science, astronomy and the search for life beyond Earth. A graduate of Northwestern University, Irene currently serves as Space Editor for Aviation Week & Space Technology.