NASA Transition Team Might Get New Members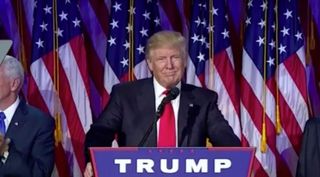 The new personnel would focus on commercial space issues at the behest of Peter Thiel, the billionaire investor who supported Trump during the campaign and is now advising the incoming president, out of concerns that the current landing team was too focused on "legacy" space projects.
The Trump transition team has yet to formally announce any new members, and any additional personnel would have only a few weeks to work before the transition teams formally disband on Jan. 20. [Wall Street Journal]
Related:
More News
Israeli satellite operator Spacecom is purchasing a new satellite from Boeing. The company announced Wednesday that it is purchasing the Amos-17 satellite from Boeing for $161 million. The satellite, scheduled for launch in 2019, is designed to provide coverage in the Middle East, Africa and Europe. Spacecom's Amos-6 satellite was lost in a Falcon 9 pad explosion in September, and its Amos-5 satellite failed in orbit in 2015. [Reuters]
A Japanese team in the Google Lunar X Prize competition will hitch a ride to the moon with an Indian competitor. Team Hakuto announced Tuesday that the X Prize Foundation had verified its agreement to fly with TeamIndus, an Indian team that already has a contract to launch its lander on a PSLV rocket in late 2017. Team Hakuto had planned to fly its rover to the moon with Astrobotic, but Astrobotic has decided to withdraw from the competition, concluding that the current prize deadlines are unrealistic. Hakuto will retain its agreement to fly another rover with Astrobotic on its 2019 mission. [SpaceNews]
Avanti has chosen to refinance, rather than sell, the company. The London-based satellite operator said a $242 million refinancing package will be enough to keep the company operating through the launch next year of Hylas-4, which the company hopes will generate enough additional revenue to sustain the company in the long term. Avanti did receive several offers to buy the company, including from Inmarsat, but the company's board concluded those offers undervalued Avanti. [SpaceNews]
NOAA believes small satellites could serve as gap fillers for weather data. NOAA officials said last week they are looking at several options for using small satellites, including equipping them with microwave and infrared sounders as well as visible and infrared cameras. Those small satellites could provide data that, while not of the same quality as larger satellites, could be good enough to mitigate potential gaps in coverage caused by delays in larger satellite programs. [SpaceNews]
Chinese scientists are sifting through a year's worth of data from a satellite in hopes of finding evidence of dark matter. The DArk Matter Particle Explorer (DAMPE) satellite, launched a year ago, has detected 1.8 billion cosmic ray events, including a million high-energy electrons. Scientists are studying whether the energy spectrum of cosmic rays may provide insights into what comprises dark matter. Initial results should be published in early 2017. [gbtimes]
SpaceX could benefit from a proposed rail line at Port Canaveral. The rail line would extend from Port Canaveral through Cape Canaveral Air Force Station and Kennedy Space Center to link with the Florida East Coast Railway. That rail line, Port Canaveral officials say, could benefit space companies in the area, in particular SpaceX, which could use it to transport rocket stages rather than moving them by road. [Orlando Sentinel]
The Indian space agency ISRO has released the first images from its newest Earth-imaging satellite. The images, taken by the Resourcesat-2A spacecraft Dec. 15 of several regions of India, indicate that the satellite is operating as planned. ISRO launched Resourcesat-2A Dec. 7 to provide medium-resolution imagery in a range of spectral bands. [Firstpost]
This story was provided by SpaceNews, dedicated to covering all aspects of the space industry.
Get the Space.com Newsletter
Breaking space news, the latest updates on rocket launches, skywatching events and more!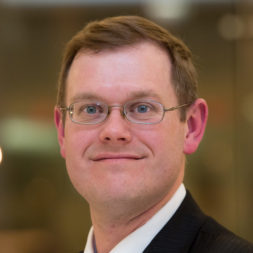 SpaceNews Senior Staff Writer
Jeff Foust is a Senior Staff Writer at SpaceNews, a space industry news magazine and website, where he writes about space policy, commercial spaceflight and other aerospace industry topics. Jeff has a Ph.D. in planetary sciences from the Massachusetts Institute of Technology and earned a bachelor's degree in geophysics and planetary science from the California Institute of Technology. You can see Jeff's latest projects by following him on Twitter.