NASA Engineers Ponder Temporary ISS Power Loss
(Image credit: NASA.)
This story was updated at 11:36 a.m. EST.
NASA engineers are pondering the source ofa day-long power loss aboard the International SpaceStation (ISS) Sunday that temporarily shut down science and communicationsequipment.
At 1:00 a.m. EST (0600GMT) Sunday, a power channel in the station'sPort 4 (P4) solar array electrical system shut down due to a glitch with anelectrical distribution device known as a direct current switching unit, NASAofficials said [image].
"The station's three crewmembers were not in any danger, but it did turn an off-duty day into a fullwork shift," the space agency said in a statement.
The power drop led to atemporary loss of ISS communications and the shutdown of heating units, somescience equipment and one of three operating U.S. gyroscopes used for attitudecontrol.
"Flight controllersrestored power to nearly all affected systems and equipment by Monday morning,"NASA officials said. "They are still investigating what caused the glitch, butbelieve it was an isolated event."
NASA officials said ittook about 31 hours for flight controllers and the space station's Expedition14 crew to restore ISS systems to normal.
"I wanted tocongratulate you on a really well done job," Expedition 14 commander MichaelLopez-Alegria told flight controllers in a messagerebroadcast on NASA TV after power was restored. "Hats off toyou guys and thanks."
The ISS did fly in atwo-gyroscope mode for attitude control, the minimum required to orient thestation without consuming propellant for Russian thrusters, during the glitch.The space station has a total of four 620-pound (281-kilogram) ControlMoment Gyroscopes, though one - CMG-3 - was powereddown in October due to excessive vibration.
At no point did the ISSexperience any loss of attitude control during the power loss, NASA said.
Deliveredto the ISS in September2006, the P4 solararrays are the newest power-generating components aboard the orbitallaboratory, and beganfeeding station systems in December during NASA's STS-116shuttle flight to the orbital laboratory.
The arrays consist oftwo solar wings that reach out in opposite directions from their base on the P4truss for a total wingspan of about 240 feet (73 meters). The arrays rotate totrack the Sun and route electrical powerthrough direct current switching units to the station's main bus switchingunits for distribution to ISS systems.
Each of the two P4 solarwings is designed to produce about 32.8 kilowatts of direct current power andtogether generate enough electricity to supply about 30 non-air conditionshomes, according to a NASA description.
An older solar arraysegment, the Port6 power module, currently extends above the ISS from atop the outpost'sUnity node. Only one of that segment's two solar wings - the starboard array -is deployed. The port-reaching array was retracted during the STS-116 mission.
NASA's next shuttlemission - STS-117aboard Atlantis - is slated to launch on March 15 to deliver the third offour solar arrays, part of its Starboard 3/Starboard 4 (S3/S4) payload, to theISS.
When complete, the ISSwill rely on four sets of U.S. solar arrays and eight power channels to supplyspace station systems with about 84 kilowatts. The final configuration willemploy eight direct current switching units routing power through the station'sfour main bus switching units for distribution to power-hungry systems.
STS-117 Power Play: Atlantis Shuttle Crew to Deliver ISS Solar Wings
IMAGES: STS-115 Gallery of the P4 Solar Array Installation
Complete Coverage: ISS Expedition 14
All About the International Space Station
Get the Space.com Newsletter
Breaking space news, the latest updates on rocket launches, skywatching events and more!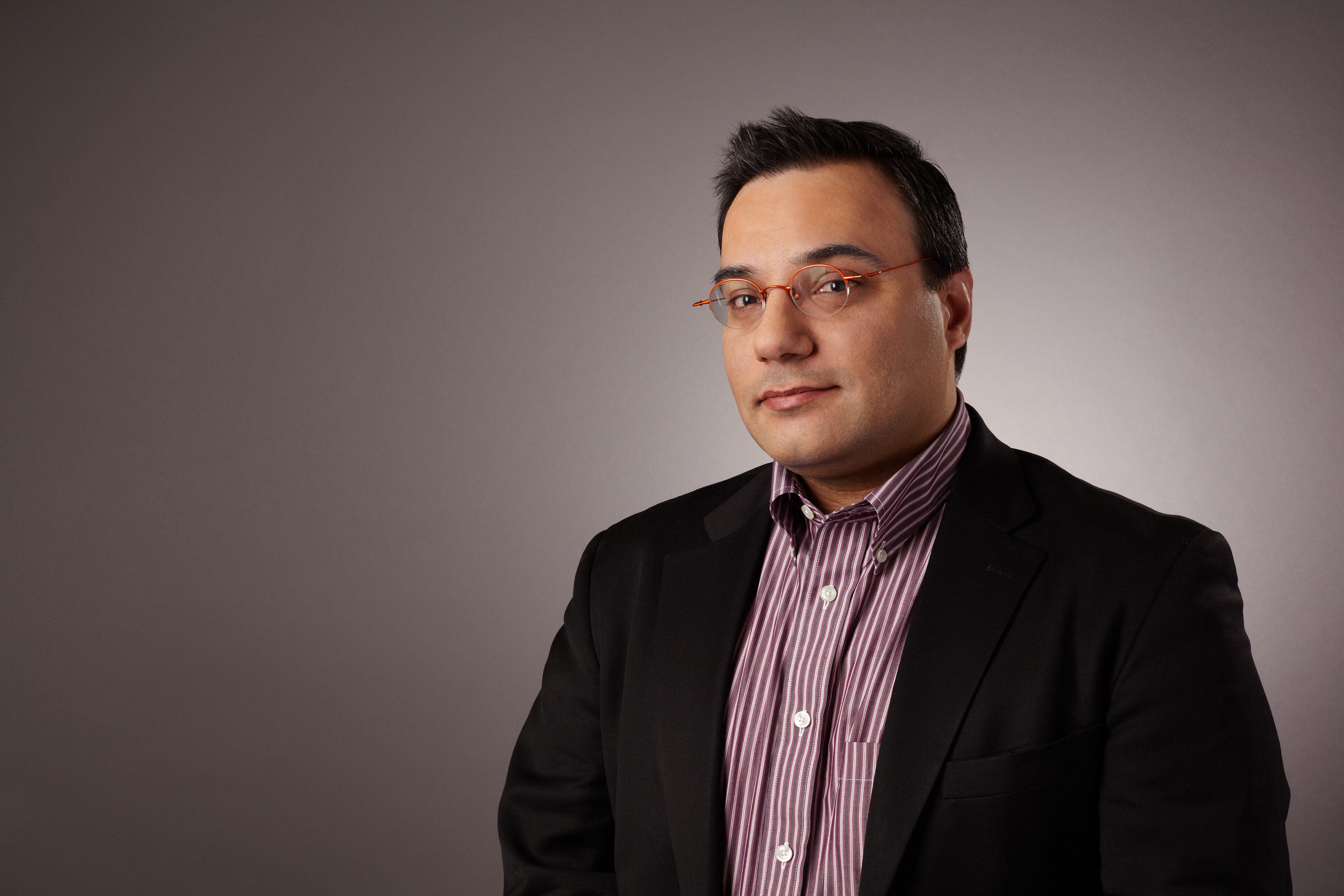 Tariq is the Editor-in-Chief of Space.com and joined the team in 2001, first as an intern and staff writer, and later as an editor. He covers human spaceflight, exploration and space science, as well as skywatching and entertainment. He became Space.com's Managing Editor in 2009 and Editor-in-Chief in 2019. Before joining Space.com, Tariq was a staff reporter for The Los Angeles Times covering education and city beats in La Habra, Fullerton and Huntington Beach. In October 2022, Tariq received the Harry Kolcum Award for excellence in space reporting from the National Space Club Florida Committee. He is also an Eagle Scout (yes, he has the Space Exploration merit badge) and went to Space Camp four times as a kid and a fifth time as an adult. He has journalism degrees from the University of Southern California and New York University. You can find Tariq at Space.com and as the co-host to the This Week In Space podcast with space historian Rod Pyle on the TWiT network. To see his latest project, you can follow Tariq on Twitter @tariqjmalik.