Bringing the Power: Space Station's New Solar Wings Await Launch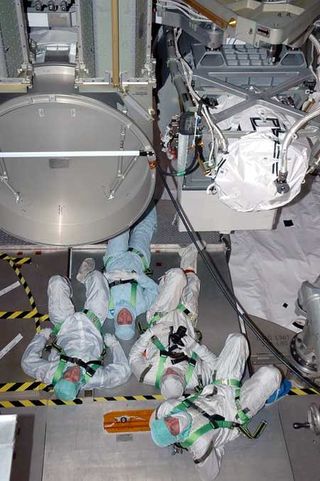 (Image credit: NASA/Cory Huston)
CAPECANAVERAL, Fla. - After years of preparation, engineers will shut the doors -literally - on a pair of massive International SpaceStation trusses and solar arrays when they close out the space shuttle Atlantis' payloadbay today.
The nexttime those doors open, Atlantis and its 17.5-ton addition to the ISS should bein orbit following a planned afternoon launchset for Aug. 27. Weighing in at 34,977 pounds (15,865 kilograms),the bus-sized trusssegments and arrays are the largest shuttle payload aimed at the ISS todate.
"It's likesaying goodbye to your baby, you know we've been dealing with this for solong," Chuck Hardison, site manager for Boeing's ISS Florida operations, saidWednesday. "But we're ready to see it leave the nest."
Atlantis' STS-115mission is NASA's first major ISS construction flight since late 2002,due to delays caused by the 2003Columbia accident.
At theheart of the spaceflight is the $371.8 million Port 3/Port 4 (P3/P4) segment,which is actually a 45.3-foot (13-meter) pair of already connected pieces thatwill be attached to the port - or left - side of the station's main truss. Thehefty addition will be mated to the end of the Port 1 (P1) truss since thestation has no Port 2 (P2) segment, which was cut from its design in the 1990s,and readied for activation during threespacewalks.
The 16-foot(4.8-meter) wide hexagonal P3 truss is composed largely of aluminum braces andbulkheads, and contains a series of brackets, fittings and attachment pointsfor spacewalk equipment, experiments or spare equipment. It, like P4, measuresabout 15 feet (4.5 meters) in height.
The P4truss is the power plant capable of pumping out 23 kilowatts - enough for sixaverage homes - of usable power when deployed. Two cylinders at the end containthe pop-up solar array masts, each of which is sandwiched between two boxesthat hold 120-foot (36.5-meter) mylar blankets that unfurl like an accordion toreveal a paper-thin layer of solar cells on one side, Boeing engineers said,adding that P4 also has a radiator to keep everything cool.
Connectingthe P3 and P4 truss is the Solar Alpha Rotary Joint (SARJ), a motor driven setof 10-foot (3-meter) wide wheels that allows the P4 truss and other outersegments to rotate freely from the ISS and track the Sun for optimum powergeneration.
Whenunfurled and activated, the new arrays will have a wingspan of about 240 feet(73 meters) to expose about 64,000 solar cells to the Sun and double the poweroutput of the ISS.
Longhistory
It's been along road to the launch pad for the P3/P4 truss.
Assembly ofthe segments began in 1997, with Boeing designing the P3. P4 was designed by whatis now Pratt and Whitney Rocketdyne Power and Propulsion, with the segment'svast solar arrays built by Lockheed Martin. By 2000, both segments had arrivedat NASA's Kennedy Space Center here in Florida for integration and launchpreparations.
The pathhas been so long, in fact, that in 2005 engineers replaced the truss' 12batteries - which were eight years old at the time - with new ones that canlast through 2016, NASA has said.
The oldbatteries will be stripped for parts to be used on future ISS equipment,Hardison said.
Conquering"stiction"
When thespace station's first U.S. solar array deployed during NASA's STS-97mission in 2000, spacewalking astronauts and flight controllers were in fora surprise. After years packed away in their boxes, the solar blankets on thefirst array stucktogether as they deployed in a low-tension mode prompting a tension line toslip off its spool and requiring a spacewalkrepair.
"I thinkJoe was the first person to see the array as it was starting to stick," STS-115commander Brent Jett - leader the STS-97 mission - said of spacewalker JosephTanner, who is also on Atlantis' next flight. "I think his comment was,'That doesn't look good.'"
Flightcontrollers decided to deploy the second STS-97 solar wing in a high-tensionmode and warm the array in the Sun to ease any stiction issues.
"Thestiction, we found, depended on temperature so now we're allowing the solararrays to heat up," said NASA's launch package manager Hubert Brasseaux.
That sameapproach will be used during the STS-115 solar panel deployment, he added.
LateWednesday, pad workers were expected to open Atlantis' cargo bay doors in orderto perform a few final tasks on the solar array batteries. As the workconcludes today, engineers are hoping it will be their last glimpse of thepayload.
"We hate tosee it go, but we don't want to see it again," Hardison said.
Gallery: Prepping Atlantis
Gallery: STS-115 Crew Training
Complete Space Shuttle Mission Coverage
NASA's STS-115: Shuttle Atlantis to Jump Start ISS Construction
The Great Space Quiz: Space Shuttle Countdown
Get the Space.com Newsletter
Breaking space news, the latest updates on rocket launches, skywatching events and more!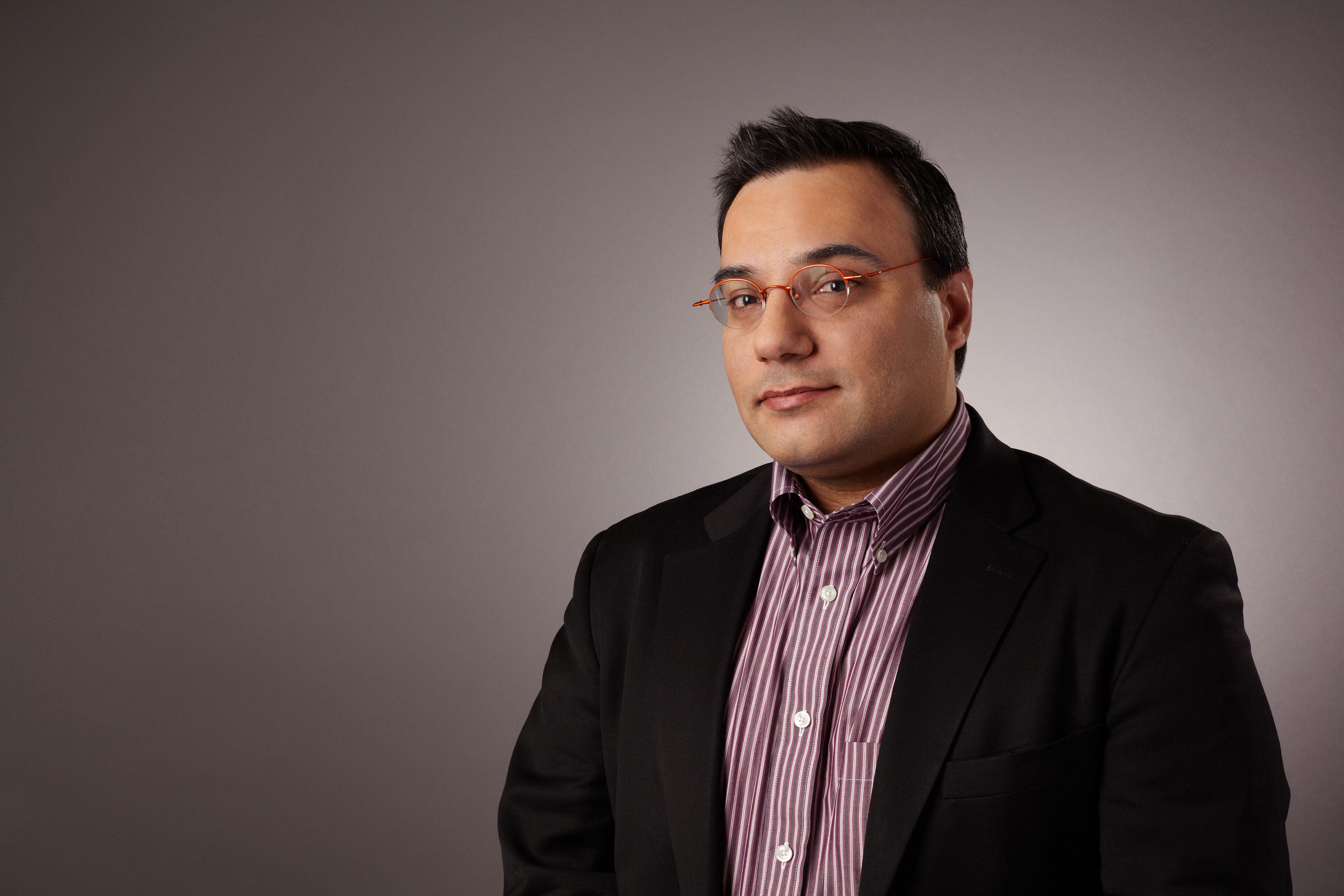 Tariq is the Editor-in-Chief of Space.com and joined the team in 2001, first as an intern and staff writer, and later as an editor. He covers human spaceflight, exploration and space science, as well as skywatching and entertainment. He became Space.com's Managing Editor in 2009 and Editor-in-Chief in 2019. Before joining Space.com, Tariq was a staff reporter for The Los Angeles Times covering education and city beats in La Habra, Fullerton and Huntington Beach. In October 2022, Tariq received the Harry Kolcum Award for excellence in space reporting from the National Space Club Florida Committee. He is also an Eagle Scout (yes, he has the Space Exploration merit badge) and went to Space Camp four times as a kid and a fifth time as an adult. He has journalism degrees from the University of Southern California and New York University. You can find Tariq at Space.com and as the co-host to the This Week In Space podcast with space historian Rod Pyle on the TWiT network. To see his latest project, you can follow Tariq on Twitter @tariqjmalik.