Beam Up! Seattle 'Star Trek' Exhibit Celebrates 50 Years of the Starship Enterprise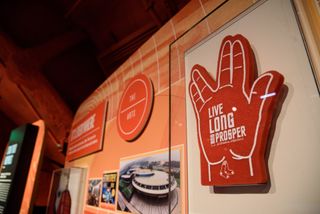 (Image credit: Brady Harvey)
The legacy of "Star Trek" continues to live long and prosper at Seattle's EMP Museum, where a new exhibit is celebrating the 50th anniversary of the iconic science fiction franchise.
This year, the long-running science fiction series celebrates 50 years since Capt. James T. Kirk and the rest of the USS Enterprise crew embarked on a five-year mission to explore the universe. The TV show lasted only three seasons, but its popularity has inspired several more television series, movies and other spin-offs, including games and theater productions.
"Its famous opening line — 'To boldly go where no one has gone before…' — encapsulates the heart of this iconic series: the dare to hope for a better world," read a statement from officials at the Seattle music and science fiction museum that's hosting "Star Trek: Exploring New Worlds, which opened on May 21. [See More Photos from the "Star Trek" 50th Anniversary Exhibit]
"More so than spaceships and phasers, the one quality that defines 'Star Trek' is optimism," the statement continued. "Creator Gene Roddenberry imagined a 23rd century in which humanity had eliminated the divisions that characterized his own time. By using alien worlds, interspecies conflicts and sci-fi premises to make statements about war, racism and politics, 'Star Trek' revolutionized the impact popular culture could have on our society."
The exhibit includes the iconic captain's chair from the original USS Enterprise, which is on display for the first time in 25 years. The exhibit offers a lot to see for newer generations of "Star Trek" fans, as well.
The latest "Star Trek" movie — the third in a series starring a rebooted cast — will open in July. The museum exhibit includes items from that series, including the "Khan" costume that Benedict Cumberbatch wore during the most recent movie ("Star Trek Into Darkness") in 2013. And yes, Ricardo Montalbán fans, his costume from 1982's "Star Trek II: The Wrath of Khan" stands right beside Cumberbatch's version.
More than 100 artifacts and props are on display, including costumes from the original-series characters Kirk, Spock, Uhura and McCoy, as well as the 6-foot (1.8 meters) long USS Enterprise model from "Star Trek: The Next Generation."
Follow Elizabeth Howell @howellspace, or Space.com @Spacedotcom. We're also on Facebook and Google+. Original article on Space.com.
Get the Space.com Newsletter
Breaking space news, the latest updates on rocket launches, skywatching events and more!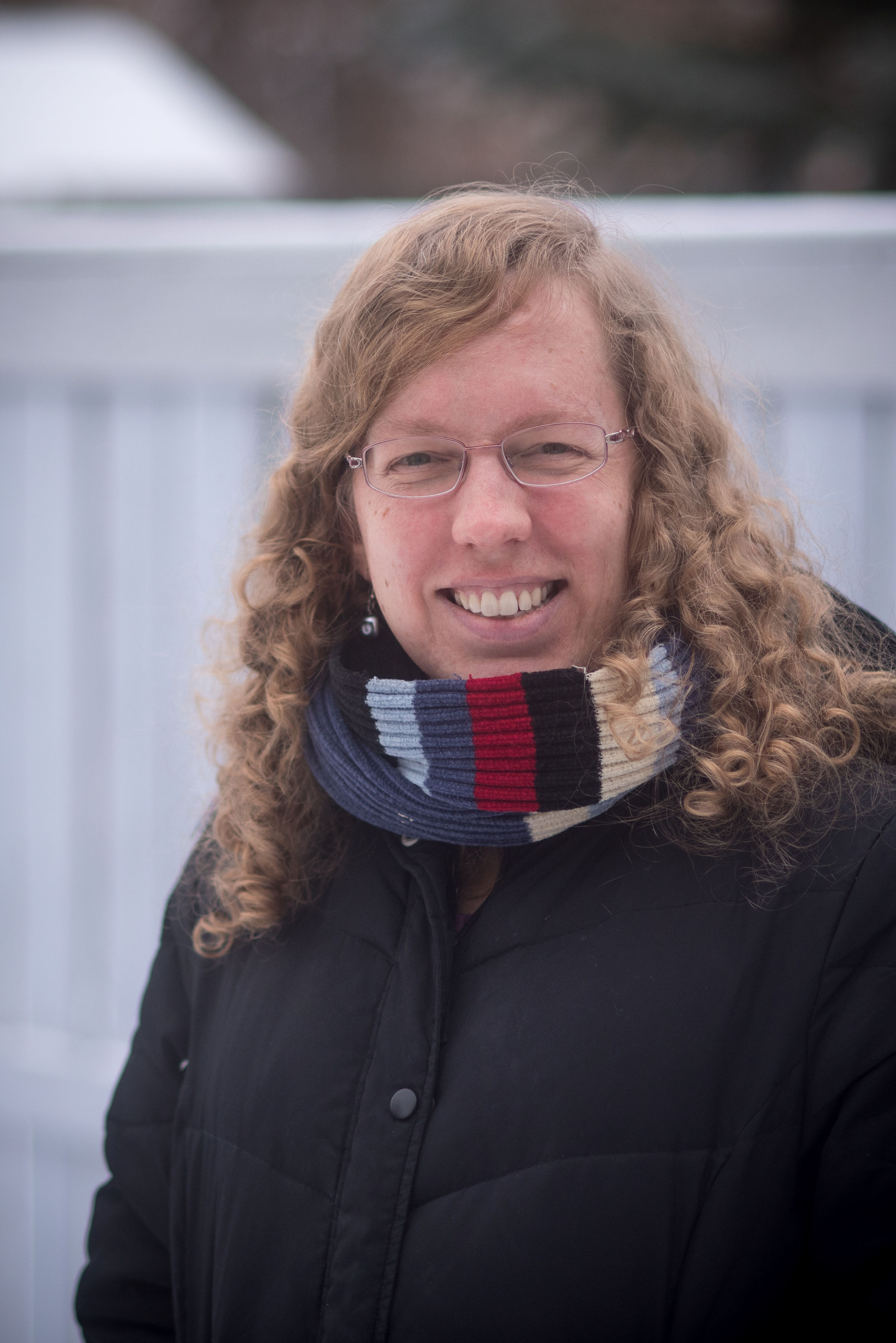 Staff Writer, Spaceflight
Elizabeth Howell (she/her), Ph.D., is a staff writer in the spaceflight channel since 2022 covering diversity, education and gaming as well. She was contributing writer for Space.com for 10 years before joining full-time. Elizabeth's reporting includes multiple exclusives with the White House and Office of the Vice-President of the United States, an exclusive conversation with aspiring space tourist (and NSYNC bassist) Lance Bass, speaking several times with the International Space Station, witnessing five human spaceflight launches on two continents, flying parabolic, working inside a spacesuit, and participating in a simulated Mars mission. Her latest book, "Why Am I Taller?", is co-written with astronaut Dave Williams. Elizabeth holds a Ph.D. and M.Sc. in Space Studies from the University of North Dakota, a Bachelor of Journalism from Canada's Carleton University and a Bachelor of History from Canada's Athabasca University. Elizabeth is also a post-secondary instructor in communications and science at several institutions since 2015; her experience includes developing and teaching an astronomy course at Canada's Algonquin College (with Indigenous content as well) to more than 1,000 students since 2020. Elizabeth first got interested in space after watching the movie Apollo 13 in 1996, and still wants to be an astronaut someday. Mastodon: https://qoto.org/@howellspace