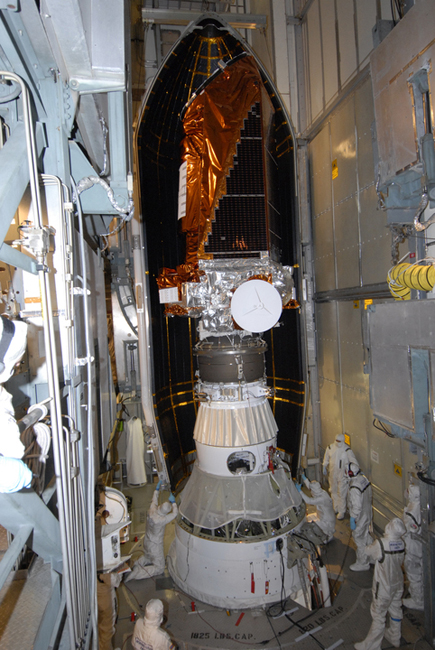 WASHINGTON - NASA officials are dealing with a growing problem of unknowingly buying improperly certified or outright bogus spacecraft parts, the agency's chief said Thursday.
A recent case involved titanium for the Kepler spacecraft, set to launch tonight from Cape Canaveral Air Force Station. The titanium had been falsely certified by a supplier as having met government standards, NASA spokesman J.D. Harrington said.
"The piece we were specifically concerned with was Kepler's spider hub assembly," Harrington said. "If defective, the mission would be a total loss. After several weeks of material analysis, we found the titanium to be well within the required performance parameters."
NASA's acting administrator, Christopher Scolese, told the House Science and Technology Subcommittee on Space and Aeronautics that the issue of falsely certified parts is "becoming a bigger problem for us."
"We find out about it while sitting atop a rocket, or worse, find out about it in space," Scolese said.
NASA learned about the titanium problem in December.
Harrington said officials also reviewed the titanium used on the Delta 2 rocket that will carry Kepler. That issue was cleared.
Scolese said fraudulently tested parts is a growing problem for the entire industry.
New Video - How NASA's Kepler Spacecraft Will Launch

Top 10 Most Intriguing Extrasolar Planets

New Video - Kepler: Hunting Alien Earths
Published under license from FLORIDA TODAY. Copyright ? 2009 FLORIDA TODAY. No portion of this material may be reproduced in any way without the written consent of FLORIDA TODAY.