A brand new teaser for the second season of "Star Trek: Strange New Worlds" offers us tantalizing glimpses of "fancy flying," blossoming relationships, Spock belching, alien warships, Carol Kane and the return of Kirk.
While we're not jumping up and down with excitement at the prospect of even more existing history, characters etc. being written into new stories, this incarnation of Star Trek has handled it well. So, we remain optimistic.
Footage from Season 2 had been notably absent from some promotional events like last year's New York Comic Con with only the tiniest of snippets being thrown our way on Star Trek Day. But now we have an air date of June 15. If you're looking for ways to watch it, our Star Trek streaming guide can help.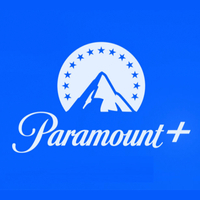 It's safe to say we all hoped "Strange New Worlds" was going to be good and provide a refreshing alternative to the somewhat less enthralling "Discovery" and hit-and-mostly-miss "Picard," but no one quite expected it was going to be as good as it was. Not even Paramount Plus, we suspect. While a rewatch of the last season of "Discovery" offers about as much excitement as two sloths engaged in a high-stakes game of Watch The Paint Dry, almost every episode of "Strange New Worlds" improves upon watching it again. It is after all, officially the most watched "Star Trek" show on Paramount Plus.
Anson Mount returns as the alpha chef of the Alpha Quadrant, Captain Pike and he will once again be joined by series regulars Mr Spock (Ethan Peck), Una Chin-Riley (Rebecca Romijn), Dr. M'Benga (Babs Olusanmokun), Nurse Chapel (Jess Bush), La'an Noonien-Singh (Christina Chong), Nyota Uhura (Celia Rose Gooding) and of course Kane, who plays the new Chief Engineer. And evidently, for one episode at least, Captain James Kirk (Paul Wesley).
"Star Trek: Picard" and every episode of every "Star Trek" show currently streams exclusively on Paramount Plus in the US. Internationally, the shows are available on Paramount Plus in Australia, Latin America, the UK and South Korea, as well as on Pluto TV in Austria, France, Germany, Italy, Spain and Switzerland on the Pluto TV Sci-Fi channel. They also stream exclusively on Paramount Plus in Italy, France, Germany, Switzerland and Austria. In Canada, they air on Bell Media's CTV Sci-Fi Channel and stream on Crave.
Follow Scott Snowdenand follow @Spacedotcomon Facebook and Instagram.