Pour yourself a celebratory mug of tea – Earl Grey, hot, naturally – because today is Captain Picard Day.
First mentioned in an episode of "Star Trek: The Next Generation", the event has crossed over into the real world, where it's joined First Contact Day (April 5) and Star Trek Day (September 8) in the diaries of "Trek" fans around the world.
Here we explain why June 16 has become an annual celebration of the legendary commanding officer of the USS Enterprise-D, and what you can do to mark the occasion.
Related: Star Trek streaming guide: Where to watch the Star Trek movies and TV shows online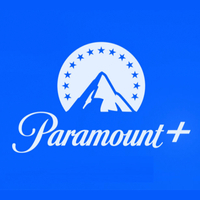 Watch Star Trek on Paramount Plus: Get a one month free trial
Get all the Star Trek content you can possibly handle with this free trial of Paramount Plus. Watch new shows like Star Trek: Strange New Worlds and all the classic Trek movies and TV shows too. Plans start from $4.99/month after the trial ends.
Captain Picard Day: origins
Our first encounter with Captain Picard Day came in "The Pegasus", a seventh season episode of "Star Trek: The Next Generation." The cold open reveals that each year, the children on board the Enterprise celebrate the captain of the ship by putting up banners and taking part in a competition to create pictures and models of their hero. "It's one of the children's favorite school activities," explains Counselor Troi (Marina Sirtis). "They look forward to it all year."
Unfortunately, Jean-Luc Picard (Patrick Stewart), the captain of the ship – notoriously uncomfortable around kids – isn't enamored with the idea of being placed on a pedestal by the younger members of the crew. "I don't see why we have to do this every year," he complains. "I thought that last year the teachers had agreed that they wouldn't do this any more." Sorry, Jean-Luc …
Picard performs his duties diligently, and judges seven-year-old Paul Menegay the winner of the big prize. You can't help feeling, however, that the captain is somewhat relieved when Admiral Margaret Blackwood calls to send the ship on a new mission – even though she appears unmoved when he tells his boss he's "a role model" to the children. "I'm sure you are," comes Blackwood's desert-dry reply.
The day has been mentioned a couple of times in subsequent "Star Trek" episodes. "Star Trek: Picard" season one's "Remembrance" revealed that Jean-Luc held on to the Captain Picard Day banner after the Enterprise-D crash-landed on Veridian III, storing it in his vault at the Starfleet Museum Quantum Archives. Meanwhile, Ensign Brad Boimler referenced the event in the "Star Trek: Lower Decks" episode "Cupid's Errant Arrow".
It's also worth noting that Picard attempted to deflect his first officer's mockery by suggesting a Commander Riker Day should be arranged for the following month. Unfortunately, there's no record in canon of whether or not the spin-off event took off.
Captain Picard Day: why June 16?
June 16 is simply the Gregorian calendar equivalent of the date in the "Trek" universe's calendar, stardate 47457.1, as mentioned in "The Pegasus." Although there's some ambiguity over the exact date – translating "Star Trek" stardates is an inexact science – June 16 is now widely recognized as the "official" Captain Picard Day.
Captain Picard Day: How to mark the occasion
How you make it so is entirely up to you, though in previous years fans have held themed parties, and created Picard-themed artwork of their own. In 2019, StarTrek.com expanded the celebrations to fill an entire Captain Picard Week, with activities including "Make Your Own Picard with Lt Barclay," a "Feelings Retreat with Counselor Troi" and – naturally – wine tasting sessions.
For many Trekkies, however, the best way to mark the big day will be a marathon of classic Jean-Luc-focused "TNG" episodes, or a binge of the brilliant "Star Trek: Picard" season 3. It's also possible to buy Captain Picard Day merch at the official "Star Trek" shop.