Two cosmonauts and an astronaut have landed safely from the International Space Station after spending 185 days aboard the orbiting laboratory.
Sergey Ryzhikov and Sergey Kud-Sverchkov of Russia's state space corporation Roscosmos and Kate Rubins of NASA touched down on the steppe of Kazakhstan on Saturday (April 17), riding aboard Russia's Soyuz MS-17 spacecraft (opens in new tab). The three crewmates landed southeast of the remote Kazakh town of Dzhezkazgan at 12:55 a.m. EDT (0455 GMT or 10:55 a.m. local Kazakh time).
"Behind our shoulders is six months being on the space station," Ryzhikov said during a brief change of command ceremony on Thursday when he relinquished leadership of the station's Expedition 64 crew (opens in new tab). "It was an amazing time and it was unforgettable. There were many unforgettable events during our increment."
Related: Crew-2 astronauts arrive in Florida ahead of SpaceX launch next week (opens in new tab)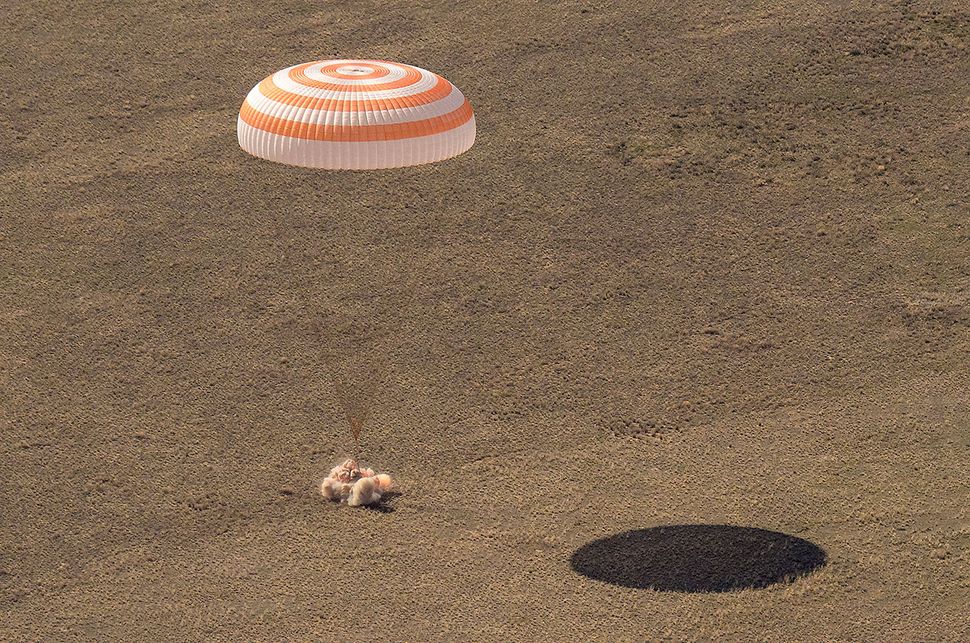 After landing, Russian recovery forces, as well as NASA personnel, were on hand to help the crew out of the Soyuz descent capsule and provide initial medical checks. Rubins was next to be flown by NASA jet back to Houston, while Ryzhikov and Kud-Sverchkov are flown back to their training center in Star City, Russia.
Ryzhikov, Kud-Sverchkov and Rubins' departure from the station on Friday at 9:34 p.m. EDT (0134 GMT Saturday) marked the official end of Expedition 64 (opens in new tab). At the time of their undocking, Expedition 65 began on the station under the command of NASA astronaut Shannon Walker (opens in new tab).
"I know I speak for everybody when I say thank you so much for these wonderful five months that we have had together," Walker told Ryzhikov as she accepted command of the station. "It has truly been the teamwork and the camaraderie that has made it very special."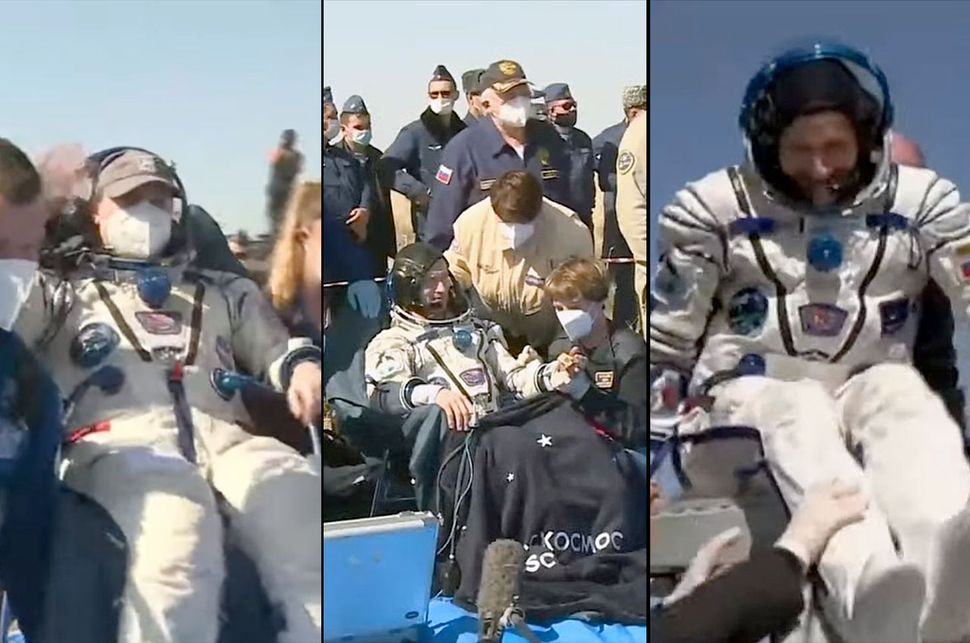 "Expedition 64 was incredibly busy. We've done all kinds of research, I don't know how many EVAs [extravehicular activities or spacewalks] between the two sides, multiple cargo vehicles, we've done station repairs, we've done station upgrades, we've done station maintenance," said Walker.
Walker, with NASA astronauts Michael Hopkins, Victor Glover and Mark Vande Hei, Japan Aerospace Exploration Agency (JAXA) astronaut Soichi Noguchi and Roscosmos cosmonauts Oleg Novitskiy and Pyotr Dubrov, will operate the station for one week until the arrival of SpaceX's Crew-2 (opens in new tab). Shane Kimbrough and Megan McArthur of NASA, JAXA astronaut Akihiko Hoshide and European Space Agency (ESA) astronaut Thomas Pesquet are scheduled to launch on April 22 and dock their Dragon "Endeavour" to the station the next day.
Walker will then hand over command of the Expedition 65 crew to Hoshide before she, Hopkins, Glover and Noguchi land on Dragon "Resilience" on April 29.
Ryzhikov, Kud-Sverchkov and Rubins arrived on the station on Soyuz MS-17 (opens in new tab) on Oct. 14. They served as flight engineers on the Expedition 63 crew for one week before beginning Expedition 64.
During their 185 days on orbit, Ryzhikov, Kud-Sverchkov and Rubins conducted hundreds of experiments in the disciplines of biology, biotechnology, physical and Earth science. They also oversaw the arrival and departure of multiple visiting vehicles, including SpaceX's first operational Crew Dragon mission, which brought the Crew-1 astronauts (opens in new tab) to join the Expedition 64 crew.
Ryzhikov and Kud-Sverchkov each performed their first spacewalk by making the first-ever EVA out of Russia's Poisk module (opens in new tab). The two worked outside the station for 6 hours and 48 minutes to prepare for the removal of the Pirs docking module, which will clear the way for the arrival of Russia's Nauka multipurpose laboratory later this year.
Rubins, together with Glover and Noguchi, conducted two spacewalks to prepare the space station for the installation of new, more capable solar arrays (opens in new tab). The two seven-hour EVAs brought her total career time working in the vacuum of space to 26 hours and 46 minutes over the course of her four spacewalks.
This was Ryzhikov's and Rubins' second spaceflight and Kud-Sverchkov's first. Rubins now has logged 300 days in space. Ryzhikov has spent 358 cumulative days off the planet.
The three traveled a total of 78.4 million miles (126 million km) completing 2,960 orbits of Earth.
Follow collectSPACE.com (opens in new tab) on Facebook (opens in new tab) and on Twitter at @collectSPACE (opens in new tab). Copyright 2021 collectSPACE.com. All rights reserved.