NASA astronaut Sally Ride statue to be unveiled in Los Angeles on July 4
The same team made another Ride statue in 2022.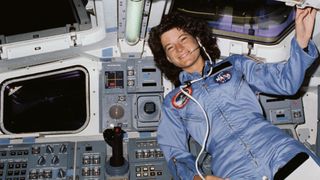 (Image credit: NASA)
An Independence Day ceremony will bring a little more space to a presidential museum.
A statue of former NASA astronaut Sally Ride will be unveiled July 4 outside the Ronald Reagan Presidential Library & Museum, situated west of her hometown of Los Angeles, as part of a series of female-focused monuments designed by filmmaker Steven Barber.
"There's just so many great science female icons that we can build," said Barber, who also designed a bronze statue of Ride that was dedicated in June 2022 at the Cradle of Aviation Museum on Long Island, in the greater New York City area.
The New York statue of Ride was created by Colorado-based sculptor brothers George and Mark Lundeen, working with fellow artist Joey Bainer. The Lundeen brothers will also be building the new statue of Ride, Barber said.
Related: Pioneering women in space: A gallery of astronaut firsts
The Lundeen brothers are frequent collaborators with Barber and have made three other space monuments. They made a statue of Apollo 13 astronaut Jack Swigert at the United States Capitol along with another designer. With Barber, they created a monument to the three Apollo 11 crewmembers at NASA's Kennedy Space Center in Florida, as well as a monument to the three Apollo 13 astronauts at Space Center Houston, near NASA's Johnson Space Center.
Sally Ride was among the first women selected by NASA in 1978 as part of a new push for female and minority astronauts publicized by Nichelle Nichols, the Black "Star Trek" actor. In 1983, Ride became the first U.S. woman to fly to space and, after her death in 2012, she was also identified as the first known gay or lesbian astronaut.
Ride flew twice in space: on space shuttle mission STS-7 in June 1983 and on STS-41-G in October 1984. After her astronaut career, Ride served with the Rogers Commission investigating the Challenger tragedy; the space shuttle exploded 37 years ago today on Jan. 28, 1986 during launch, killing all seven astronauts on board.
Then, after the shuttle Columbia broke up during its reentry to Earth's atmosphere, killing seven crewmembers on Feb. 1, 2003 — 20 years ago next week — Ride also served on the Columbia Accident Investigation Board looking for root causes of the incident.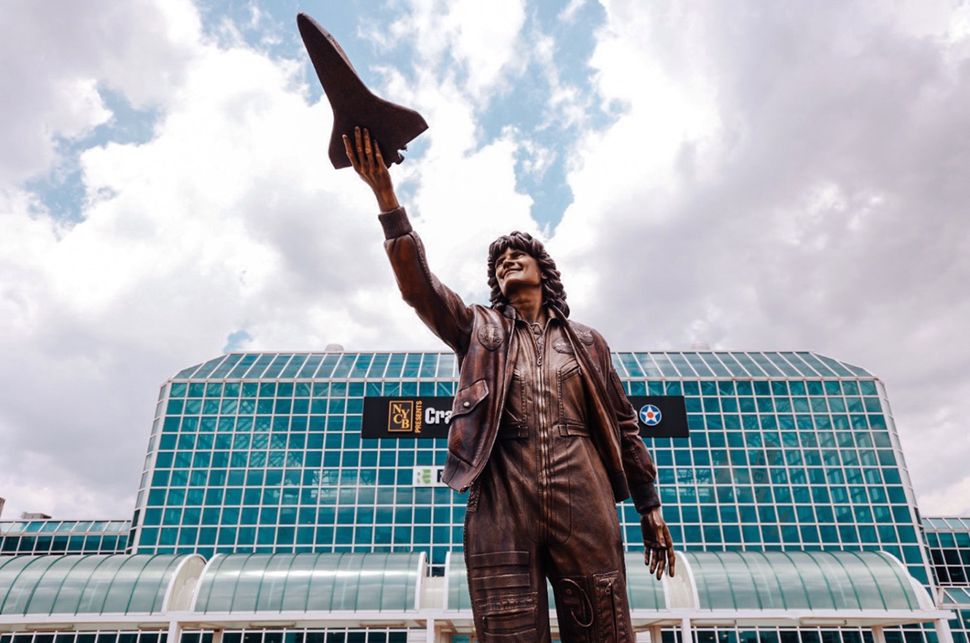 Historically, there has been a dearth of statues representing individuals other than men. In 2011, for example, the Washington Post reported only 394 statues of women across the United States, compared to 4,799 male statues listed in the Smithsonian Institution's American Art Museum's Art Inventories Catalog at the time.
Other genders were not discussed in the report, and to be sure, statuary gaps also exist in representing different ethnicities, sexual orientations and other dimensions of humanity. Barber said that, as such, he is interested in commissioning other monuments of female astronauts. He has been discussing some ideas with potential individuals or, if they are deceased, their families and other connections.
Ride has been honored in numerous other forums recently. In October 2022, Northrop Grumman named one of its Cygnus cargo spacecraft "SS Sally Ride" after the famed astronaut. The U.S. Navy also named a ship after her: the R/V Sally Ride.
Her legacy was also honored on a U.S. postage stamp, a U.S. quarter-dollar coin, a Barbie doll, a Little People figure, a LEGO minifigure and through the naming of a lunar site where two NASA spacecraft slammed into the surface in 2012, according to Space.com partner collectSPACE.
Follow Elizabeth Howell on Twitter @howellspace. Follow us on Twitter @Spacedotcom or Facebook.
Get the Space.com Newsletter
Breaking space news, the latest updates on rocket launches, skywatching events and more!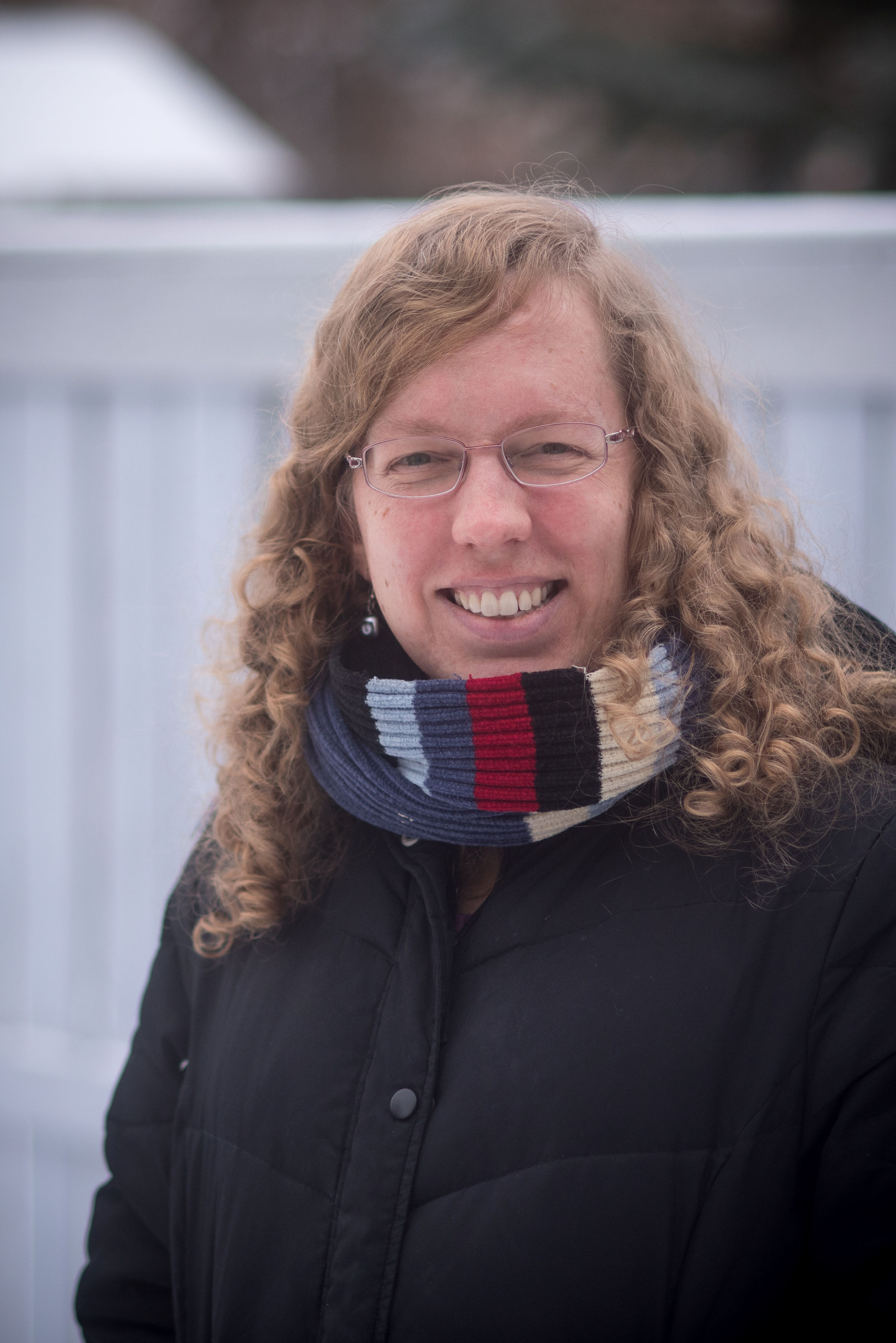 Staff Writer, Spaceflight
Elizabeth Howell (she/her), Ph.D., is a staff writer in the spaceflight channel since 2022 covering diversity, education and gaming as well. She was contributing writer for Space.com for 10 years before joining full-time. Elizabeth's reporting includes multiple exclusives with the White House and Office of the Vice-President of the United States, an exclusive conversation with aspiring space tourist (and NSYNC bassist) Lance Bass, speaking several times with the International Space Station, witnessing five human spaceflight launches on two continents, flying parabolic, working inside a spacesuit, and participating in a simulated Mars mission. Her latest book, "Why Am I Taller?", is co-written with astronaut Dave Williams. Elizabeth holds a Ph.D. and M.Sc. in Space Studies from the University of North Dakota, a Bachelor of Journalism from Canada's Carleton University and a Bachelor of History from Canada's Athabasca University. Elizabeth is also a post-secondary instructor in communications and science at several institutions since 2015; her experience includes developing and teaching an astronomy course at Canada's Algonquin College (with Indigenous content as well) to more than 1,000 students since 2020. Elizabeth first got interested in space after watching the movie Apollo 13 in 1996, and still wants to be an astronaut someday. Mastodon: https://qoto.org/@howellspace