"Hello Tomorrow!" on Apple TV+ is a refreshingly inventive sci-fi series that premiered on Feb. 17 and focuses on a sunny, shiny future that never was, with its shady crew of traveling salesmen trying to hawk fake Brightside residences in a domed colony on the surface of the moon.
The 10-episode "Hello Tomorrow!" was created by Amit Bhalla and Lucas Jansen and stars Billy Crudup, Hank Azaria, Dewshane Williams, and Haneefah Wood as the unscrupulous grifters. It's one of the most visually stunning of the new science fiction shows to hit TV in 2023.
With its hovercars, dog-walking robots, jetpacks, self-popping popcorn, video phones, and android bartenders, the show offers an alternative version of post-war America where technology evolved along a different path. In conjuring up this optimistic future brimming with possibility, production designer Maya Sigel ("The Girlfriend Experience") drew from a number of sources to craft a believable playground for these fast-talking hucksters making their way in this wondrous world.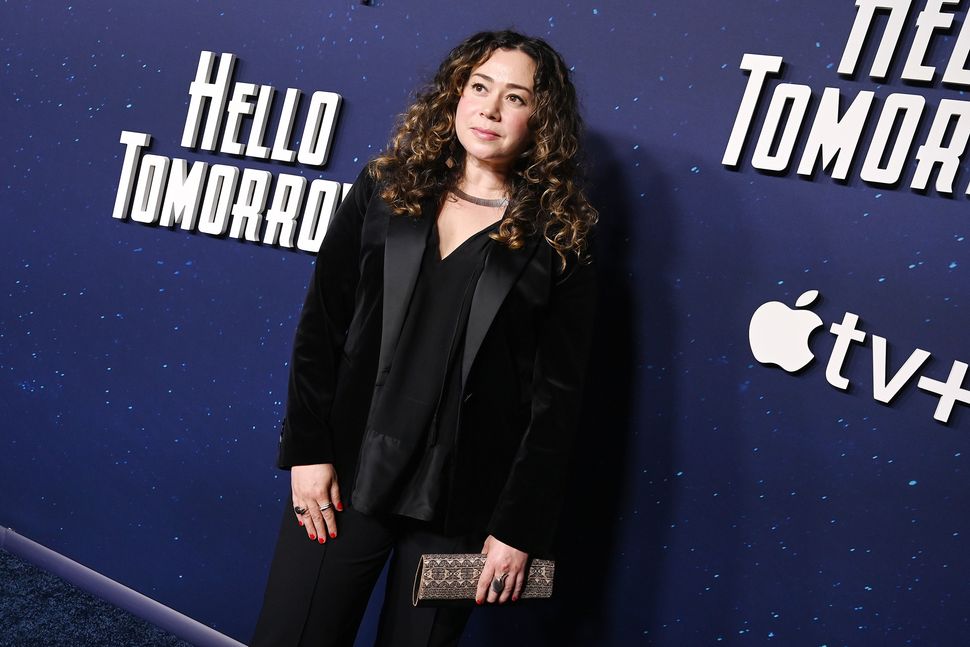 Space.com: How did you conceive "Hello Tomorrow!'s" fantastic future and what architectural touchstones were used to bring the alt-history to life?
Maya Sigel: "Hello Tomorrow!" is a streamlined retro-futuristic version of the 1950s. The aesthetic is unique to the world of the story with an inventive use of materials, inspiration from the '50s as well as previous and future eras, and a color palette that reflects the major themes of the show. One of the motifs of the story is the limitless capitalism that fuels the American Dream; in this case leading people to buy into the dream of life on the moon. The world of "Hello Tomorrow!" is full of gadgets, sometimes silly, everyday items that barely function and hardly make our character's lives better. When you have everything you need ... what's next and is there a limit?
Another element that you may notice is that mostly the Vistaville architectural lines are all straight, for instance the houses are traditional and boxy, and with everything that is futuristic or has to do with the moon, I've used curves and circles. You can see this in the first shot of Jack (Billy Crudup) in the Vista Motor Lodge's Rotunda, selling the Brightside homes with the aid of our miniature model — circular residences under a dome.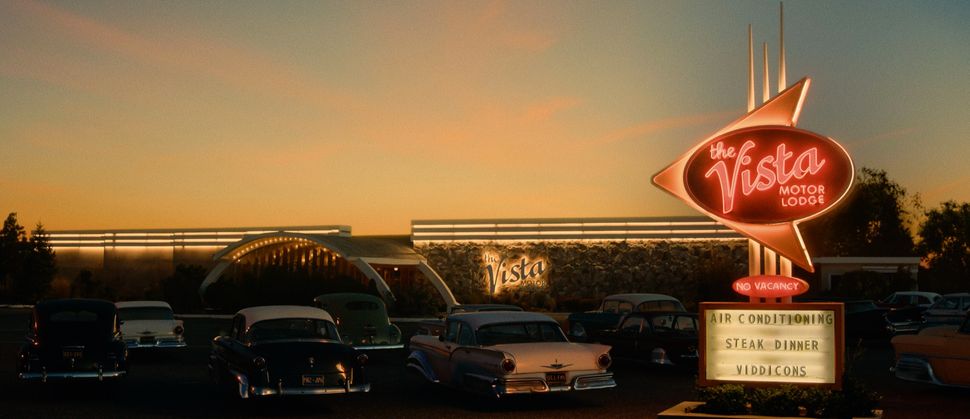 Space.com: What specific colors and materials did you opt for when creating the series' environments?
I've always thought about our world's color palette as two decks that sometimes merge - there's the Earth colors and the moon colors. As you'd intuit, the Earth tones are warm and deep, favoring an autumnal palette whereas the Moon tones are cool and blue.
So, Vistaville is mostly in the Earth tone palette - Marie and Joey's house, Myrtle's house, Hartoonian's, Eternal Springs Rest Home. Brightside's branding is all blue and I thought of The Vista Motor Lodge as the space where the two worlds meet. Drawing on a lot of inspiration from mid-century roadside architecture and the Googie style this made sense. Other architectural inspirations included Frank Lloyd Wright, especially his later work, and Eero Saarinen's TWA Terminal. The Vista Motor Lodge is looking towards the future while still being planted firmly in Vistaville, so you'll notice the colors throughout the set are orange and blue. APP, the company that makes everything from cars to appliances to gadgets in our world, is branded in teal — again, halfway between the Earth tones and the moon tones.
The materials selected also fall into the design concept — warm wood tones, river rock, grass cloth wallpaper in the world of Vistaville, and then cooler materials like aluminum, chrome, and glass (especially circular or dome-shaped) for the future/moon.
Space.com: Why was this hybrid space age era attractive to you as a designer and what are your favorite robots or gadgets you helped create?
This is an era that I've always been interested in and it was so much fun to really do a deep dive into research and then create something new. Some of my favorite gadgets and set decoration pieces are the Viddicon machines and booths, the CleanzAll Bot, and the ZipGroom. I have friends who really want the KernelFresh.
Space.com: What research did you conduct for your designs of the domed Brightside Lunar Colony and did you draw inspiration from NASA concepts?
I did look at vintage NASA concepts but ultimately wanted the Brightside Lunar Colony to feel more vacation-like. It's a bit of Mid-Century Palm Springs on the moon, complete with a golf course and shopping mall, casino and restaurants. Each home is arranged on a pie-shaped plot of land in a circle under a dome. Our C-Plex's come with a crescent shaped pool and sculptural desert landscaping and they are built from Moonstone which is beautiful and abundant.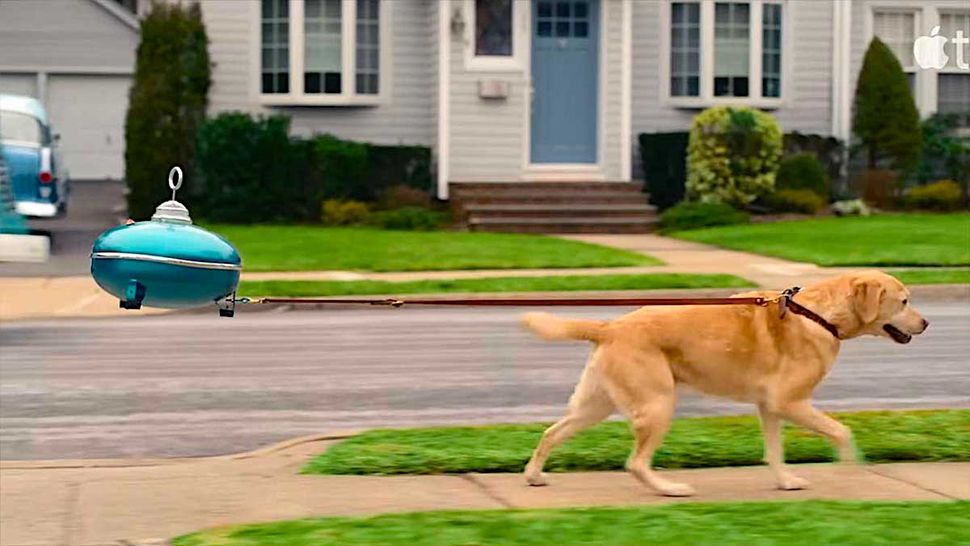 Space.com: How can your vision of an optimistic future help steer today's engineers and architects towards a better tomorrow?
Sometimes the great thing about Film and Television is that you get to dream and design without some of the practical limitations (aside from what we can accomplish with our time and budget restraints). I always start by shooting for the moon and encourage my team to do the same.
"Hello Tomorrow!" currently airs exclusively on Apple TV+.