Chinese Firms Space Transportation and Linkspace Test Reusable Launcher Technologies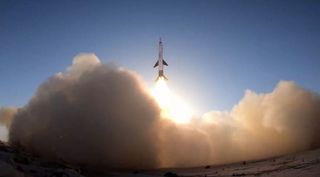 (Image credit: Space Transportation)
HELSINKI — Two Chinese launch startups have successfully carried out tests of technology demonstration rockets as part of quests to develop reusable launch vehicles.
New Chinese launch firm Space Transportation carried out a test April 22 in northwest China in cooperation with Xiamen University, launching a 3,700-kilogram technology demonstrator named Jiageng-1.
Launch took place at 7:28 p.m. Eastern April 22, with Jiageng-1 reaching a maximum altitude of 26.2 kilometers and a top speed of above 4,300 kilometers per hour. The rocket was recovered at a designated landing site.
The joint flight was to test the performance of the dual waverider forebody configuration designed by Xiamen University's School of Aeronautics and Astronautics, and to verify the rocket recovery and reuse technology, according to Xinhua.
Related: China in Space - The Latest News and Launches
The 8.7-meter-long Jiageng-1 has a wingspan of 2.5 meters and part of development of the larger, future Tianxing-I-1 vertical takeoff, horizontal landing reusable launch vehicle.
Beijing-based Space Transportation, founded in August 2018 and also known as Lingkong Tianxing, received backing worth several million U.S. dollars from Source Code Capital earlier this year.
Meanwhile Linkspace followed up its March 27 low-altitude untethered launch and landing test of its RLV-T5 tech demonstrator with a second launch and recovery. The April 19 flight saw the 8.1-meter-tall, 1.5-metric-ton rocket reach a height of 40 meters — double that of the first test — and achieved a greater landing accuracy, according to the company.
A test to send the vehicle to an altitude closer to 1,000 meters is planned for later in the year, as is the final assembly of the RLV-T6 suborbital reusable rocket.
LinkSpace Aerospace Technology Group was founded in 2014 with the aim of developing a reusable launch vehicle capable of vertical takeoff and vertical landing since its founding in 2014. The company aims for a full test flight of the NewLine-1 orbital launcher in 2021, which will be capable of carrying 200 kilograms to a 500 kilometer sun-synchronous orbit (SSO).
New investment, engine tests
A wide range and vast number of NewSpace companies have emerged in China following a 2014 policy decision to open the launch and small satellite sectors to private capital. Approved firms have also received support through a civil-military integration national strategy, which facilitates the transfer of restricted technologies in order to promote innovation in dual-use technology and reduce costs.
Linkspace belongs to a first wave of more established companies which have carried out orbital and suborbital launch attempts, along with OneSpace, iSpace and Landspace.
Space Transportation meanwhile is part of a later second wave of commercial launch firms. Two of these, Galactic Energy and Jiuzhou Yunjian, also recently declared progress on launch vehicle projects.
Galactic Energy, established in 2018, announced April 12 that it received nearly 100 m RMB (US$14.9m) in series A+ financing in January from Kexin Capital, New Potential Energy Fund and others.
The funding will be used for production of solid engines and the related development of the Ceres-1 rocket, planned to be capable of placing 350 kilograms into a 200-kilometer low Earth orbit (LEO) and 230 kilograms to 200-kilometer SSO, and development of reusable liquid oxygen and kerosene engines for the future Pallas-1 launch vehicle.
Jiuzhou Yunjian Space Technology Co., Ltd., founded in 2017 and headquartered in Beijing, in March performed a successful combustion chamber test as part of the development of a methalox engine named Lingyun.
The variable thrust Lingyun engine will be capable of throttling to around 30 percent thrust, according to the company, allowing vertical recovery and reuse of launch vehicles.
OneSpace targets new orbital flight
OneSpace, which failed in its first attempt to reach orbit with its four-stage OS-M1 rocket March 27, says it will carry out another orbital launch before the end of the year.
The second 19-meter-tall, 20 metric ton four-stage OS-M1, designed to be able to loft a 205-kilogram payload to 300-kilometer LEO, will carry a payload for Spacety, a commercial microsatellite company based in Changsha, Hunan province, a OneSpace representative told SpaceNews.
The company also aims to launch a suborbital, single-stage OS-X rocket in the middle of the year. OneSpace successfully performed two OS-X launches in 2018.
Beijing-based iSpace is expected to make the next attempt by a Chinese commercial company to put a satellite into orbit with its Hyperbola-1 four-stage solid rocket. Launch is currently expected to take place at the Jiuquan Satellite Launch Center in northwest China around mid-2019.
This story was provided by SpaceNews, dedicated to covering all aspects of the space industry.
Get the Space.com Newsletter
Breaking space news, the latest updates on rocket launches, skywatching events and more!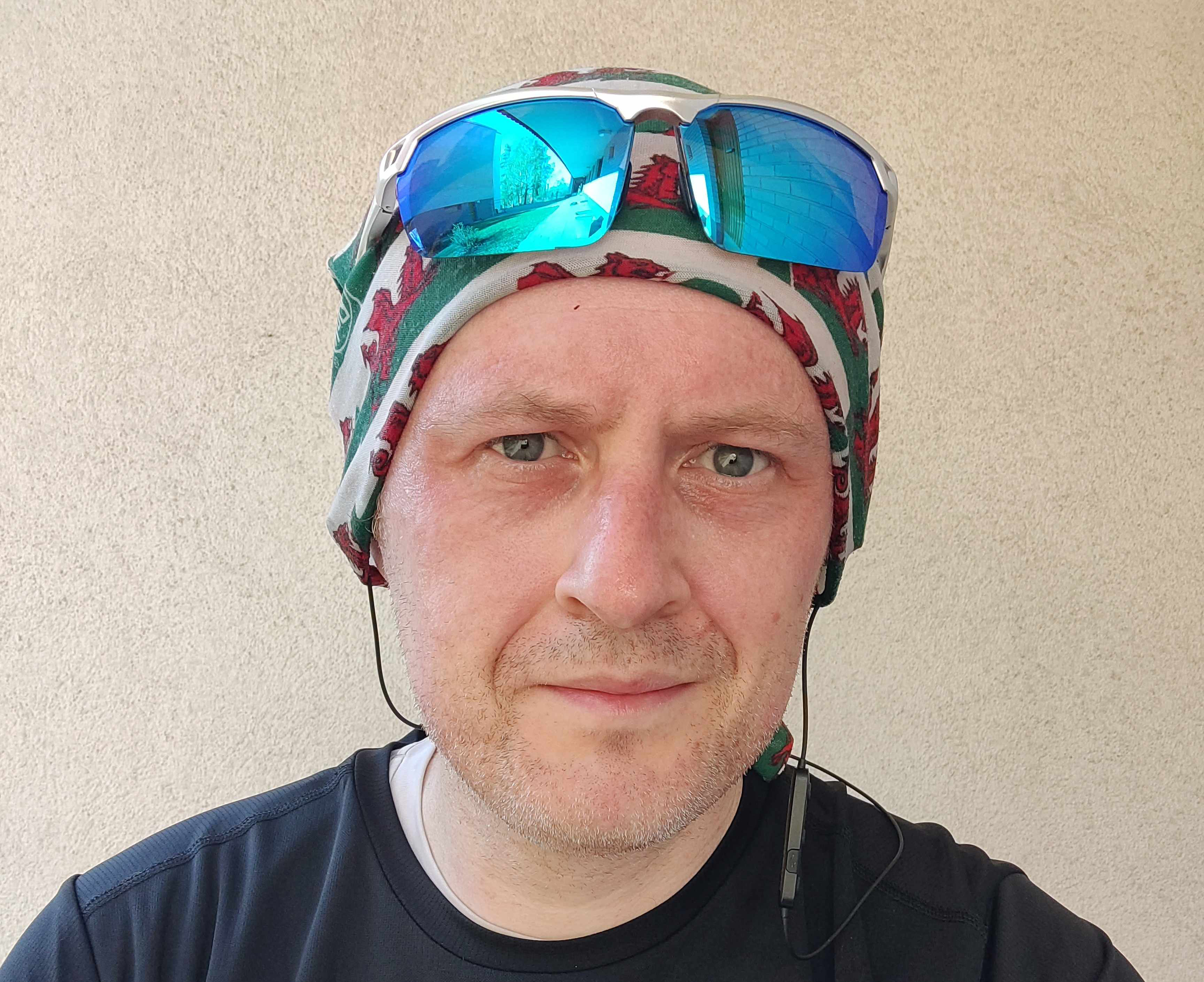 Andrew is a freelance space journalist with a focus on reporting on China's rapidly growing space sector. He began writing for Space.com in 2019 and writes for SpaceNews, IEEE Spectrum, National Geographic, Sky & Telescope, New Scientist and others. Andrew first caught the space bug when, as a youngster, he saw Voyager images of other worlds in our solar system for the first time. Away from space, Andrew enjoys trail running in the forests of Finland. You can follow him on Twitter @AJ_FI.