Space Tourist, Astronauts to Dock at Station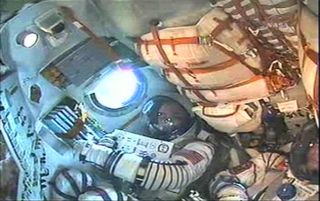 An American space tourist and two professional astronautsare closing in on the International Space Station as they prepare to dock atthe orbiting lab early Tuesday.
Expedition 18 commander Michael Fincke of NASA, Russian flightengineer Yury Lonchakov and spacetourist Richard Garriott are due to arrive at the station tomorrow at about4:33 a.m. EDT (0833 GMT). The two professional spaceflyers are beginning asix-month mission to the station, while Garriott plans to spend about 10 daysin space before returning home Oct. 23.
The triolaunched Sunday at 3:01 a.m. EDT (0701 GMT) aboard a Soyuz TMA-13spacecraft from Baikonur Cosmodrome in Kazakhstan and will dock at anEarth-facing berth on the space station?s Russian-built Zarya module. Once theyarrive at the station, the astronauts will greet the current core station crew,Expedition 17 commander Sergey Volkov and flight engineers Greg Chamitoff andOleg Kononenko, in a welcoming ceremony.
"I'm looking forward to the guys who are coming,"Chamitoff told SPACE.com last week. "One of them is a space tourist,and I know he's very excited and we're definitely looking forward to seeinghim."
After the hatches between the station and Soyuz TMA-13 areopened, Volkov and Garriott will become the first second-generation spaceflyersto meet in orbit. Garriott is the son of former NASA astronaut Owen Garriott,who flew aboard the U.S. Skylab space station and shuttle Columbia, whileVolkov is the son of famed cosmonaut Alexander Volkov, a three-time spaceflyerand long-duration flight veteran.
Garriott, a computer game designer, paid $30 million toRussia's Federal Space Agency through an agreement brokered by the Vienna,Va.-based firm Space Adventures to make his trip possible. He is the sixthspace tourist to visit the space station.
Changing space station
Finckeand Lonchakov plan to spend their mission outfitting the orbital outpost tohost six-person crews, double its current capacity of three astronauts. Bothspaceflyers have made previous trips to the ISS: Fincke was a flight engineeron the space station's Expedition 9 mission in 2004, and Lonchakov visited thelaboratory in 2001 and 2002. The station has grown in size since both men lastsaw it, and will change even more during their stay.
"This time around it will be sized for six people, butthere's only going to be three of us, so I'm looking forward to having thatextra room," Fincke told SPACE.com before launch. "Myself andmy crew, we're experienced at such a level that I really think we?re the rightcrew to help us get to that next level of a six person crew."
The team will install hardware and equipment for thetransition, including a new kitchen, sleeping cabins, an advanced exercisedevice, a water recycling system and a second toilet to arrive on the spaceshuttle Endeavour's November STS-126 mission.
The new toilet will be especially welcome, since thestation's current facility brokelast week. In the meantime, station residents will use the toilets aboardthe Soyuz vehicles docked at the ISS until they can fix the balky loo, whichalso broke in June.
"The problem we had just a few months ago, it reallyemphasized the importance of having a space potty," Fincke said in apre-launch interview. "This time we'll have two, so if this one breaks,we'll have another one."
Bigger than a jumbo jet
The space station, now nearly completely assembled, will bea bigger destination for Garriott than it was the last time a paying visitorstopped by, when American entrepreneur Charles Simonyi came in April 2007.Since then, new rooms have been added to the station, including Europe?sColumbus module and Japan?s massive Kibo laboratory - a science facility thesize of a tour bus.
"It's coming very close to completion and I'll beflying after, you know, 90 percent of it I think will be put together,"Garriott told SPACE.com before launch. "So I'll get to see it in prettyclose to its full glory you might say, which I think is particularly exciting.The internal volume of International Space Station is going to be, by the timeI'm there, bigger than a jumbo jet."
Garriott has planned a busy schedule for himself, packedwith science experiments, educational activities and Earth observation. Hisfather, who watched the launch from Kazakhstan, is serving as chief scientistfor his son's mission.
NASA will broadcast the Expedition 18 crew's arrival tothe International Space Station live on NASA TV beginning at 4:00 a.m. EDT(0800 GMT). ?Click here for SPACE.com'sNASA TV feed and space station mission updates.
Richard Garriott is chronicling his spaceflight trainingand mission at his personal Web site: www.richardinspace.com.
New Video - The Garriotts: An American Space Legacy Part 1
Video - Dangerous Spacewalk: Handling Explosives in Orbit
Soyuz - The Russian Space Workhorse
Get the Space.com Newsletter
Breaking space news, the latest updates on rocket launches, skywatching events and more!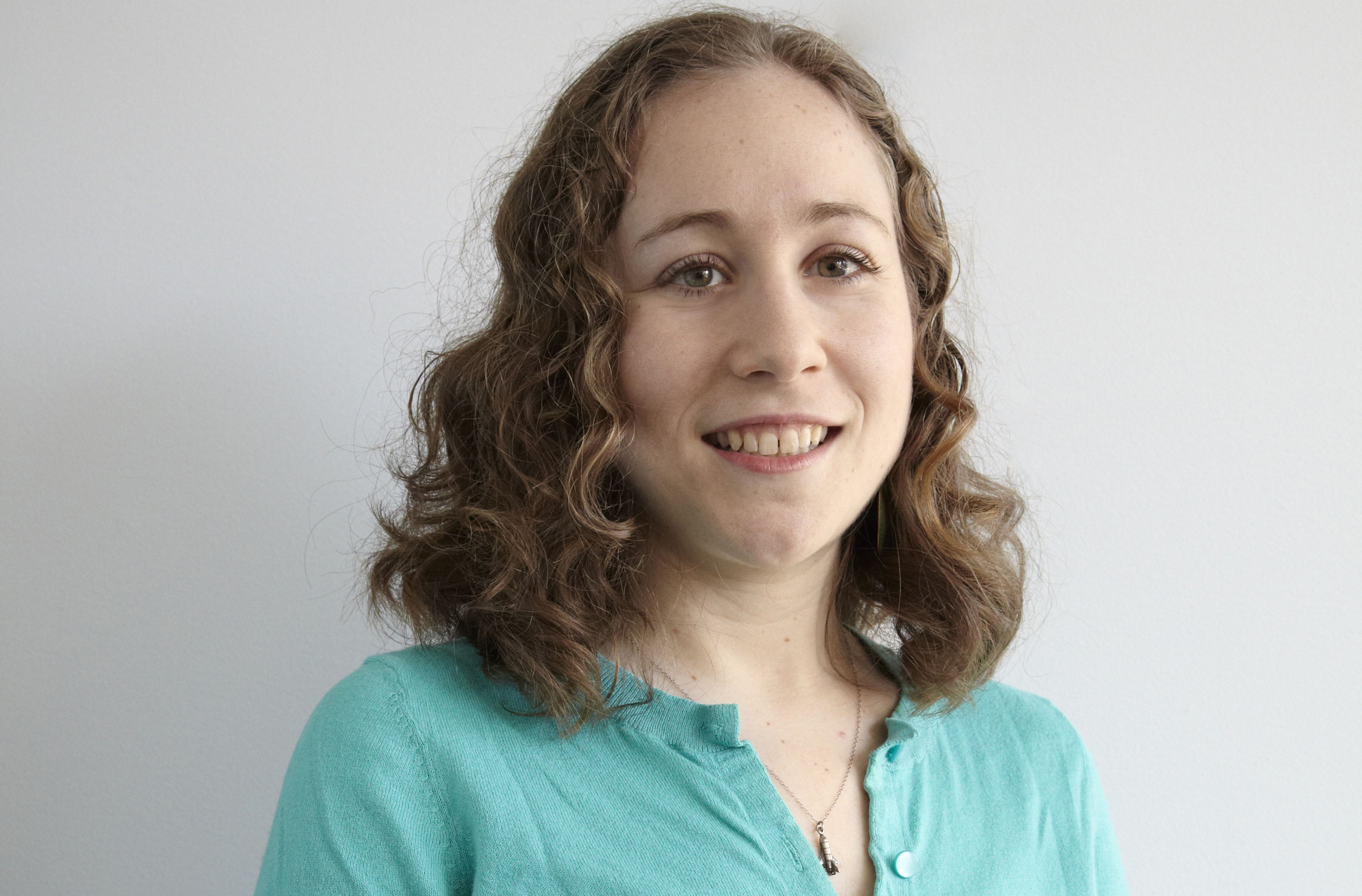 Assistant Managing Editor
Clara Moskowitz is a science and space writer who joined the Space.com team in 2008 and served as Assistant Managing Editor from 2011 to 2013. Clara has a bachelor's degree in astronomy and physics from Wesleyan University, and a graduate certificate in science writing from the University of California, Santa Cruz. She covers everything from astronomy to human spaceflight and once aced a NASTAR suborbital spaceflight training program for space missions. Clara is currently Associate Editor of Scientific American. To see her latest project is, follow Clara on Twitter.