Senate Follows House Lead in Criticizing NASA Budget Cuts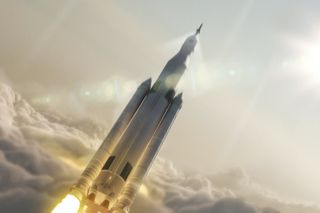 (Image credit: NASA)
WASHINGTON — As House appropriators approved a spending bill that rolled back some of the proposed cuts in the administration's 2018 budget request for NASA, Senate colleagues raised similar concerns about cuts to agency programs.
The commerce, justice and science (CJS) subcommittee of the House Appropriations Committee approved on a voice vote June 29 a spending bill that includes $19.872 billion for NASA in fiscal year 2018. Members made no changes to the bill, which the committee released the day before the markup.
"NASA has had far too much on its plate for too long, and too little funding," Rep. John Culberson (R-Texas), chairman of the subcommittee, said in remarks at the markup. "I'm determined to see that turned around."
The bill provides nearly $780 million more for NASA than the administration's request, including an increase of more than $615 million for exploration programs, such as the Space Launch System and Orion. "We made sure the Space Launch System is fully funded, and that astronauts will have the ability to go beyond low Earth orbit in the Orion crew vehicle," Culberson said.
The bill restores funding for NASA's Office of Education, which was slated to be closed in the budget proposal. The bill provides $90 million for the office, including funds for two programs in that office, Experimental Program to Stimulate Competitive Research (EPSCoR) and National Space Grant College and Fellowship Program, that would have been shut down.
"The bill largely rejects effort to cut funding for the education efforts at both NSF and NASA, which help inspire and train our next generation of scientists," said Rep. José Serrano (D-N.Y.), ranking member of the subcommittee.
He criticized, though, cuts to NASA's Earth science program, saying the bill provides $50 million less than what the administration requested, which was already a cut of $167 million from 2017 levels. "The result is that we will jeopardize our ability to improve our scientific understanding of our planet and its changes," he said.
The bill does not include specific funding levels for the divisions within NASA's Science Mission Directorate, or other breakouts for NASA programs. Such details are typically included in the report accompanying the bill, which will be released prior to the markup by the full appropriations committee after the July 4 recess.
Senate criticism about NASA cuts
The House subcommittee markup took place a few hours after the Senate Appropriations Committee's CJS subcommittee held a hearing on the NASA budget request. Members there raised similar concerns about cuts to education, Earth science, exploration and other NASA programs in the administration's request.
"While this overall cut is less than what many other agencies experienced in the president's budget request, it still reflects a significant reduction of $561 million," said Sen. Richard Shelby (R-Ala.), chairman of the subcommittee, in his opening remarks. "This budget request attempts to navigate a challenging fiscal environment, but would disrupt ongoing missions and delay future exploration for years to come."
Shelby raised concerns about cuts in human exploration programs, notably SLS and Orion, that he feared would delay future missions. "The current administration picks up where the previous administration left off, by projecting a lofty vision for space while providing a budget that keeps the vision from leaving Earth," he said.
NASA Acting Administrator Robert Lightfoot, the sole witness at the hearing, said the agency was still working on a revised schedule for the first SLS/Orion mission as it deals with welding issues with the SLS and delays with the European-provided Orion service module. "We're in the middle of a relook at the schedule," he said. "We're trying to get an understanding of where those are before we come back with a full-up plan." He added he expected a report by the end of August on the schedule for that initial mission.
Several other senators raised questions about cuts to NASA education programs. While Lightfoot said that outreach programs would continue within NASA's mission directorates, some senators signaled their intent to reverse the closure of other education programs.
"EPSCoR is another one that is important in our state as well, to a lot of our educational institutions," said Shelley Moore Capito (R-W.V.) after Lightfoot said that program would be shut down in the budget request. "So I think we need to rethink this strategy, and I'm going to be working on that across the aisle and with the chair."
Sen. Jeanne Shaheen (D-N.H.), ranking member of the subcommittee, opposed the education cuts as well. "I certainly disagree with the idea that we're going to zero out the education program and EPSCoR, and I hope that this committee will be persuaded that that's not the right direction to go in," she said.
Shaheen and others also criticized Earth science cuts, including plans to cancel several missions. That includes the Earth imaging part of the ongoing Deep Space Climate Observatory (DSCOVR) mission, launched in 2015. "I don't understand the justification is. Why does that make sense?" she asked.
"We believe we have 20 spacecraft already on orbit that give us the same data, if not better data, based on the sensors that we have," Lightfoot said, "and we'd rather put our research and analysis efforts around those spacecraft rather than DSCOVR."
Another issue at the hearing was the plan to end funding for the Restore-L satellite servicing mission, putting instead a smaller amount of funding into a more general satellite servicing technology demonstration effort. Sen. Joe Manchin (D-W.V.) said he was "perplexed" by the request, noting that Restore-L was on schedule for a 2020 launch to refuel the Landsat-7 spacecraft.
Lightfoot told Manchin and other senators that NASA's approach will emphasize partnerships with industry. "We're still going to develop the technologies that will allow us to do satellite servicing," Lightfoot said. "We think this is a great opportunity for public private partnerships, to allow commercial folks to take our technologies we develop and build the systems you're talking about."
Manchin was not convinced. "I would respectfully ask you to reconsider," he said. "I'm not sure the private sector is going to step in with so much left undone."
This story was provided by SpaceNews, dedicated to covering all aspects of the space industry.
Get the Space.com Newsletter
Breaking space news, the latest updates on rocket launches, skywatching events and more!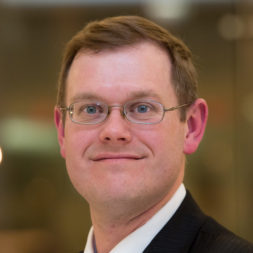 SpaceNews Senior Staff Writer
Jeff Foust is a Senior Staff Writer at SpaceNews, a space industry news magazine and website, where he writes about space policy, commercial spaceflight and other aerospace industry topics. Jeff has a Ph.D. in planetary sciences from the Massachusetts Institute of Technology and earned a bachelor's degree in geophysics and planetary science from the California Institute of Technology. You can see Jeff's latest projects by following him on Twitter.