ISS Crewmates
International Space Station crew members prepare to work on their mechanical crewmate, Robonaut.
Pesquet & Kimbrough Selfie
Thomas Pesquet takes a selfie with Shane Kimbrough in the Cupola at the International Space Station. The SpaceX Dragon cargo ship can be seen through the window.
Selfie-time
Astronaut Shane Kimbrough takes an out-of-this-world selfie during a spacewalk on March 24, 2017.
Pesquet Spacewalk Prep
In this photo taken on March 17, Pesquet preps a camera for Kimbrough to replace during their spacewalk together on March 24.
Peggy Whitson Cargo Bag Prank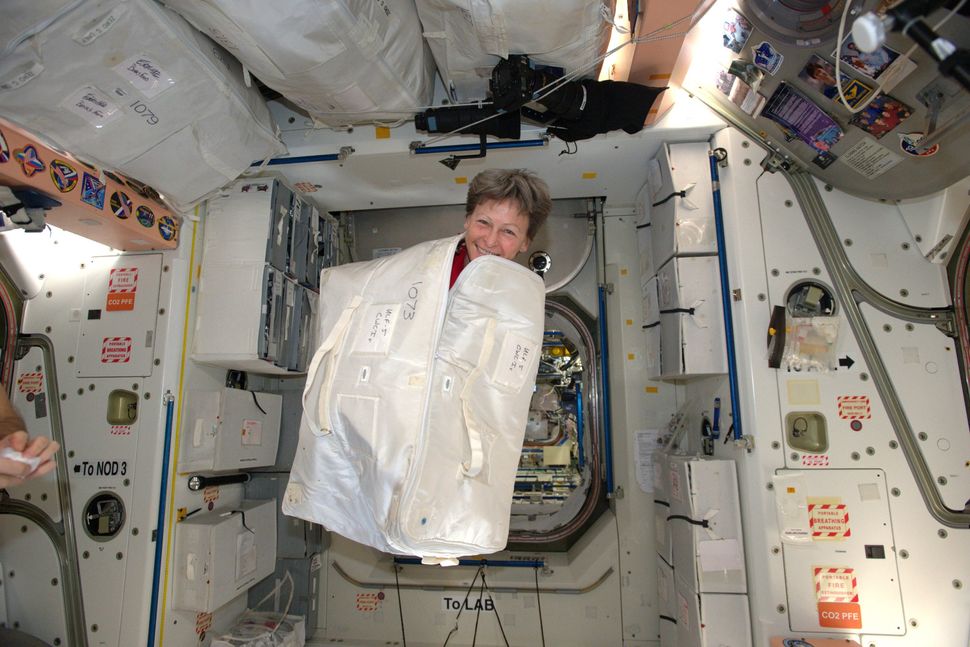 NASA astronaut Peggy Whitson pops out of a cargo bag during a prank on the International Space Station on Feb. 13, 2017.
Macarons in Microgravity
Astronaut Thomas Pesquet, who celebrated his 39th birthday at the International Space Station on Feb. 27, chows down on some French macarons that arrived on SpaceX's Dragon cargo craft on Feb. 23.
Pesquet Prepares for EVA
Thomas Pesquet is pictured getting ready to head outside for his second spacewalk on March 24, 2017.
SPHERES-Halo
Shane Kimbrough performs the SPHERES-Halo experiment, which uses two small satellites (SPHERES) fitted with donut-like rings to test wireless power transfer and formation flight using electromagnetic fields.
Birthday Surprise! Space Station Astronaut Reunited with Saxophone
Space station astronaut Thomas Pesquet received a saxophone surprise for his birthday. It arrived on the SpaceX Dragon on Feb. 23 and was hidden by Pesquet's crewmates until his birthday on Feb. 27.