ISS Construction: Spacewalkers Add New Piece to Space Station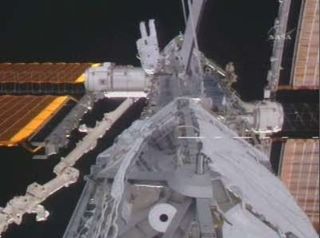 (Image credit: NASA TV.)
HOUSTON -- The International SpaceStation (ISS) grew a bit larger Tuesday after two spacewalking astronauts helpedinstall a new piece of the orbital laboratory's metallic backbone.
Discovery astronauts RobertCurbeam and Christer Fuglesang, aided bytheir robotic arm wielding crewmates, successfully attached the two-ton Port5 (P5) spacer segment to the portside end of the outpost's main trussduring a six-hour, 36-minute spacewalk.
"That is beautiful," Curbeam said as the P5 spacer moved into place.
Tuesday's spacewalk began at 3:31p.m. EST (2031 GMT) with Beamer and Fuglesangstepping out of the space station's Questairlock as the outpost and their docked shuttle Discovery passed 220miles (354 kilometers) over central Europe.
"It feels good, let me tell you," Curbeam said just after stepping into space to start thefourth spacewalk of his astronaut career.
Fuglesang, a European Space Agency astronautand Sweden'sfirst spaceflyer, made his first spacewalk duringthe extravehicular activity (EVA). To mark the event, flight controllers awokeDiscovery's crew Tuesday morning with the Swedish band Abba's song 'Waterloo' chosen for Fuglesang.
Inside the space station, Curbeam's fellow STS-116mission specialists JoanHigginbotham and Sunita Williams, now an ISS crewmember, wielded the ISSrobotic arm to maneuver the $11 million P5 truss into position.Discovery pilot WilliamOefelein choreographed the spacewalk from theshuttle's flight deck.
About the only hitch was a lostextension for Fuglesang's pistol grip tool, whichapparently slipped free of its mooring on his spacesuit work bench.
"I was looking around, I didn't seeit," Fuglesang told flight controllers. "But, ofcourse, it's dark here."
STS-116commander Mark Polansky replayed video from Fuglesang's spacesuit helmet camera after the spacewalk tohelp flight controllers try to track the lost tool.
During the spacewalk, missioncontrollers told Polansky that a focusedinspection of Discovery's heat shield will not be required Wednesday tohelp engineers determine the spacecraft's health.
"Well, that's outstanding," Polansky said.
Space station grows
The P5 truss adds another4,110-pound (1,864-kilogram) to the more than 200-ton space station and setsthe stage for the future relocation of the Port 6 truss.
Maneuvering P5 into position at theend of the Port 3/Port4 (P3/P4) truss segment appeared to be trickybut flawless, with Curbeam and Fugelsang giving verbal updates of where Higginbotham andWilliams should move the new space station piece. At times the truss segmentwas within inches of a sensitive electronics box.
"You're eyes are calibrated likenobody else's, Beamer," Higginbotham told Curbeam.
The P5 segment will serve as astructural bridge between two massive trusses whose solar arrays make up partof the space station's power plant. Without the new P5 element, the olderarray-laden Port6 truss atop the ISS would be unable to move to its permanent berth on thestation's port side near two newersolar wings on the P3/P4 segment.
P5's successful installationprompted some celebration aboard the ISS.
"We didn't want to scream on theloop," Higginbotham said, referring to the communications channel used intoday's spacewalk. "But we're very happy."
Curbeam and Fuglesangeven managed to perform a series of extra P5-related jobs, included wiring upseveral utility connections and releasing launch locks on the truss' empty endto prepare for the future arrival of the P6 solar arrays.
Other tasks
Among the other chores on Curbeam and Fuglesang's orbitalto-do list were the relocation of a robotic armgrapple fixture, as well as the repair of a video camera at the opposite end ofthe space station's main truss.
The grapple fixture's move requireda bit of extra elbow grease so that Fuglesang couldremove some hard-to reach-bolts.
Curbeam also had some trouble removing thefaulty camera, which had to be pointing straight upward to unlatch its locks.
"Wiggling it isnot working," Curbeam told flight controllers.
"Ok, no go on the wiggle," theyreplied.
After some troubleshooting, Curbeam and Fuglesangsuccessfully installed the camera, completing their primary spacewalk goals.
Tuesday's spacewalk marked the 46thspacewalk based from the ISS and the 84th dedicated to stationassembly and maintenance, NASA officials said. It is the first of three plannedEVAs for the STS-116mission.
STS-116 Mission Profile Video: Spacewalk One
Images: Discovery's STS-116 Launch Day Gallery
STS-116 Video: Power is Everything
STS-116 Video: Building Blocks
Mission Discovery: The ISS Rewiring Job of NASA's STS-116
Complete Space Shuttle Mission Coverage
The Great Space Quiz: Space Shuttle Countdown
All About the Space Shuttle
Get the Space.com Newsletter
Breaking space news, the latest updates on rocket launches, skywatching events and more!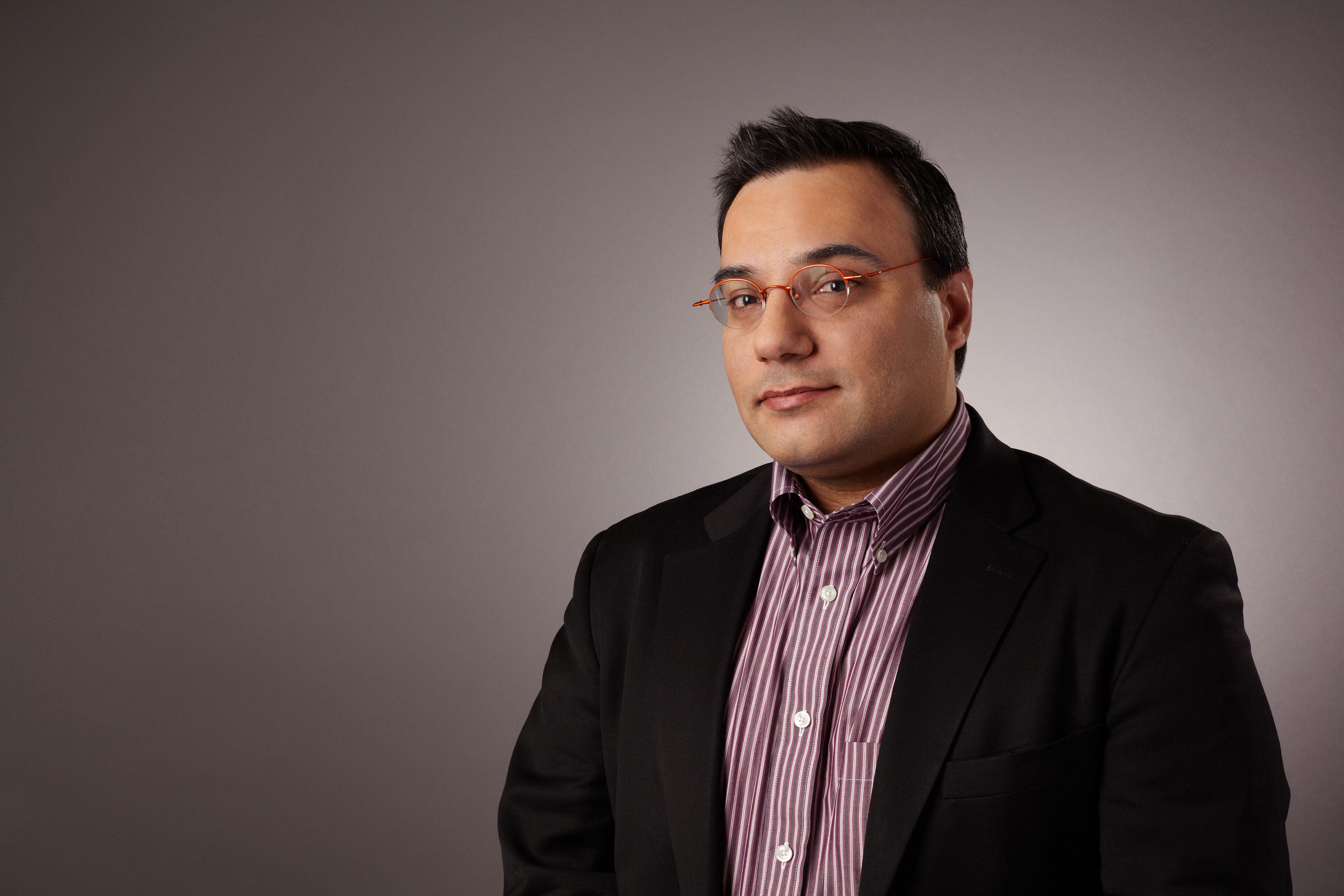 Tariq is the Editor-in-Chief of Space.com and joined the team in 2001, first as an intern and staff writer, and later as an editor. He covers human spaceflight, exploration and space science, as well as skywatching and entertainment. He became Space.com's Managing Editor in 2009 and Editor-in-Chief in 2019. Before joining Space.com, Tariq was a staff reporter for The Los Angeles Times covering education and city beats in La Habra, Fullerton and Huntington Beach. In October 2022, Tariq received the Harry Kolcum Award for excellence in space reporting from the National Space Club Florida Committee. He is also an Eagle Scout (yes, he has the Space Exploration merit badge) and went to Space Camp four times as a kid and a fifth time as an adult. He has journalism degrees from the University of Southern California and New York University. You can find Tariq at Space.com and as the co-host to the This Week In Space podcast with space historian Rod Pyle on the TWiT network. To see his latest project, you can follow Tariq on Twitter @tariqjmalik.