Space Tourist Greg Olsen Makes First Solo ISS Broadcast

(Image credit: NASA TV.)
Despite asatellite communications glitch, U.S. scientist and entrepreneur Gregory Olsenspoke live from the International Space Station (ISS) briefly Tuesday in thefirst of three planned solo broadcasts during his orbital spaceflight.
"Welcome tospace," Olsen said through static and interrupted video, adding that the feedwas suffering from satellite problems. "We're lucky to have any communicationsat all."
Olsen wasable to thank his family, friends and colleagues who made the long trip fromthe United States to Baikonur Cosmodrome in Kazakhstan to witness his evenlonger trip into Earth orbit during his Sept. 30 launch.The broadcast was the first of three, 12-minute events Olsen plans during histime on orbit.
Olsen isthe third space tourist - though he prefers the term spaceflight participant -to visit the ISS, and paid $20 million for the ride under an agreement withRussia's Federal Space Agency. His trip, like those of MarkShuttleworth in 2002 and DennisTito in 2001, was brokered by the Arlington, Virginia space tourism firmSpace Adventures.
"It'sreally nice here," Olsen said of the space station. "It's nice and roomy."
With itsprimary components - the Russian-built Zarya control module, Zvezda servicemodule, and the U.S.-built Destiny laboratory - and docking ports, the spacestation is about as large as a three-bedroom home, NASA officials have said.
Olsenlaunched toward the ISS with NASA astronaut Bill McArthur and Russian cosmonautValery Tokarev - the two-person crew of Expedition12 - at 11:55 p.m. EDT on Sept. 30 (0355 Oct. 1 GMT). After two days of crampedspaceflight inside their Soyuz TMA-7 spacecraft, the three men dockedat the space station at about 1:36 a.m. EDT (0436 GMT) on Oct. 3.
"In someways it's like camping out, because we have no running water, no sinks and wekind of have to fend for ourselves for food," Olsen said.
During hisbrief broadcast, Olsen credited professors at Fairleigh Dickenson University inTeaneck, New Jersey - where he earned a masters degrees in physics - for fanninghis interest in space. He also thanked engineering students at the Universityof Virginia, where Olsen attained his PhD in materials science, for building a spectrometerfor his flight.
Olsen hadhoped to take an infrared spectrometer built by his Princeton, New Jersey firmSensors Unlimited on his ISS trip, but will instead conduct three medicalexperiments designed to study the human body's reaction to the absence ofgravity for the European Space Agency.
EarlierTuesday, Olsen joined the astronauts of the Expedition 11 and Expedition 12space station to speak with reporters back on Earth via a video link.
During thatgroup briefing,Olsen said the professional astronauts made him feel welcome aboard the spacestation.
Gregory Olsen: Third Space Tourist Aims for Orbit
Image Gallery: Space Tourist Greg Olsen prepares for launch
Complete Coverage: ISS Expedition 11
Complete Coverage: ISS Expedition 12
Get the Space.com Newsletter
Breaking space news, the latest updates on rocket launches, skywatching events and more!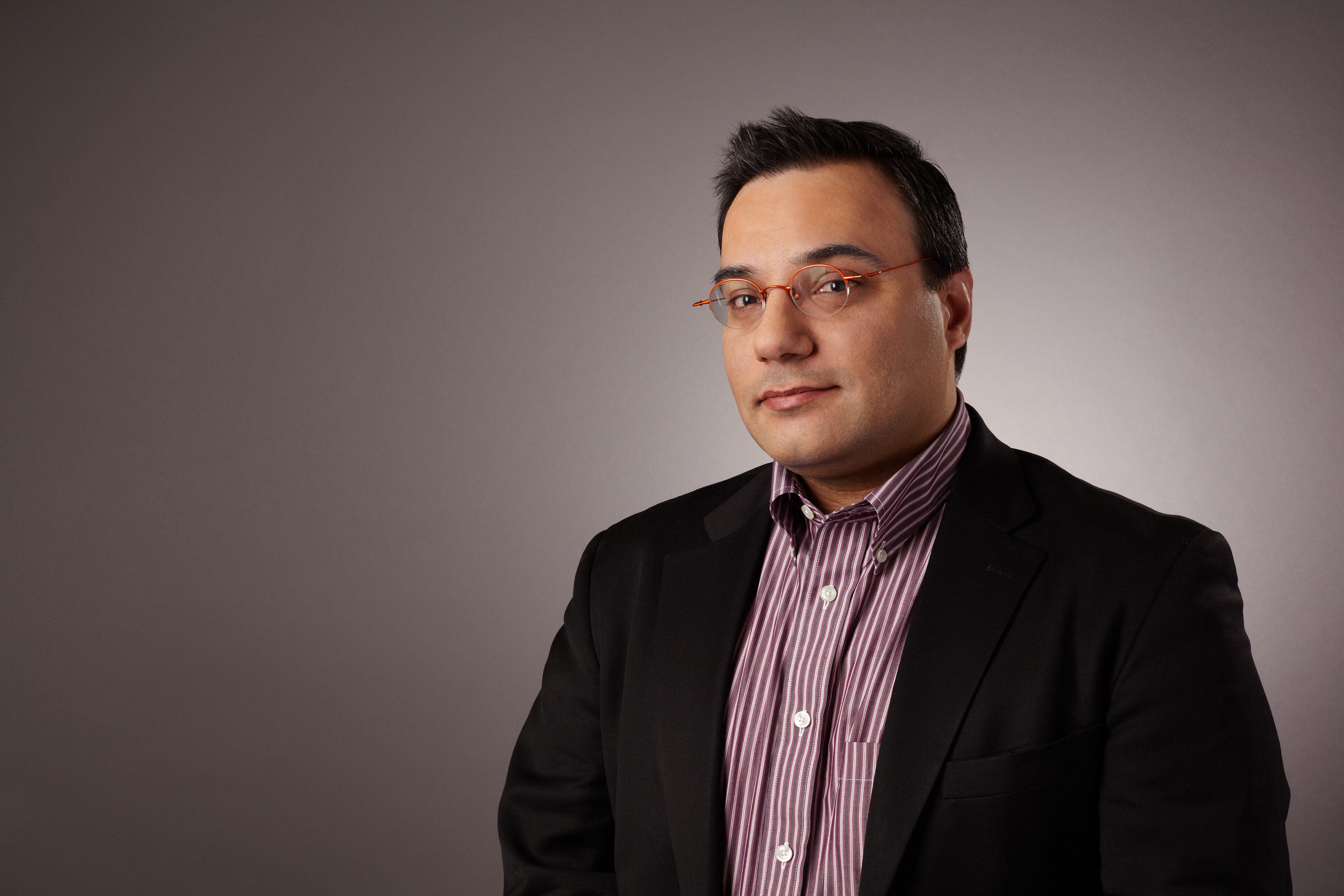 Tariq is the Editor-in-Chief of Space.com and joined the team in 2001, first as an intern and staff writer, and later as an editor. He covers human spaceflight, exploration and space science, as well as skywatching and entertainment. He became Space.com's Managing Editor in 2009 and Editor-in-Chief in 2019. Before joining Space.com, Tariq was a staff reporter for The Los Angeles Times covering education and city beats in La Habra, Fullerton and Huntington Beach. In October 2022, Tariq received the Harry Kolcum Award for excellence in space reporting from the National Space Club Florida Committee. He is also an Eagle Scout (yes, he has the Space Exploration merit badge) and went to Space Camp four times as a kid and a fifth time as an adult. He has journalism degrees from the University of Southern California and New York University. You can find Tariq at Space.com and as the co-host to the This Week In Space podcast with space historian Rod Pyle on the TWiT network. To see his latest project, you can follow Tariq on Twitter @tariqjmalik.