Hello. What have we here?
"Solo: A Star Wars Story" is not likely to ever be confused with a great movie, but aside from Ron Howard's director swap reshoots and the fact that audiences weren't exactly enthralled with the story or seeing a younger version of Harrison Ford's Han Solo, there were several bright spots to mention in this $300 million 2018 prequel.
Most notable was Donald Glover's charismatic turn as a more youthful Lando Calrissian, the infamous intergalactic smuggler with the cool cape and smooth-talking ways that helped defeat the Empire in the original "Star Wars" trilogy as admirably portrayed by Billy Dee Williams. Williams also made a triumphant return for a Lando curtain call in 2019's "Star Wars: The Rise of Skywalker.'
Now Disney is hoping to revive the magic of young Lando by allowing Donald Glover and his brother Joseph Glover to step in for director/screenwriter Justin Simien, who'd been previously attached to the project and has since helmed the just-released Disney flick, "Haunted Mansion."
Related: Star Wars movies in order: Chronological and release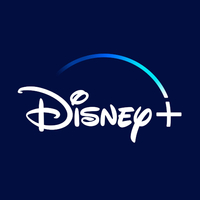 Watch Star Wars on Disney+: $7.99/month or $79.99/year
Sign up to Disney+ to watch Lando Calrissian in the Star Wars Skywalker saga movies, along with all the other Star Wars movies and TV shows on there, plus loads of other Disney, Marvel, and Nat Geo content too.
Per The Hollywood Reporter and initially announced by Above the Line, this new Glover Brothers deal was inked right before the onset of the ongoing Writers Strike after Simien exited the series adaptation to bring back the sly Sabacc gambler.
This Lando project has been kicking around for the past few years and was first declared by Lucasfilm back in December of 2020. Donald Glover is destined to reprise his role as Lando Calrissian in this standalone series whose feature source material became a box office dud after raking in a mere $393 million worldwide.
Donald Glover is still keenly interested in the character's continued adventurous exploits and even mentioned it specifically in an interview this past spring.
"I'm not interested in doing anything that is going to be a waste of my time or just a paycheck," Glover told GQ. "I would much rather spend time with people I enjoy. It just has to be the right thing, which I think it could be. Lando is definitely somebody I'd like to hang out with. We're talking about it. That's as much as I can say."
We'll keep you posted on future details as Disney+'s "Lando" attempts to move into production at some point down the road when the Hollywood strikes eventually end.