Space memorabilia dealer launches new 'clothing label' — to space station
Talk about "high-end" fashion.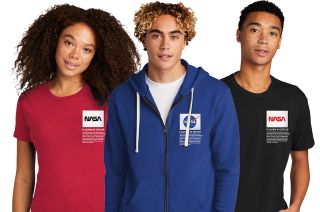 (Image credit: The Space Collective)
A small, space-bound payload is about to give new definition to what it means to be a "high-end" fashion label.
Packed among the science experiments launching on SpaceX's 23rd commercial resupply services (CRS-23) mission to the International Space Station (ISS) is a small stash of NASA logo-adorned labels. After at least six months being exposed to the vacuum of space, the tags will return to Earth where they will then be sewn to t-shirts and other garments.
"And the best part? You can own one (or more)!" The Space Collective, an online space memorabilia dealer, promotes on its website.
Related: SpaceX's Dragon is launch big science to space station on CRS-23
Watch SpaceX's launch live
The labels, along with a small number of NASA and international flags, comprise The Space Collective's fourth payload to launch to the space station as part of a partnership with Aegis Aerospace, the space and technology company that operates the MISSE (Materials International Space Station Experiment) platform.
"Our MISSE platform is a commercial external facility on the ISS that strives to make it as easy as possible for our customers to demonstrate new technologies," Ian Karcher, project engineer for the MISSE-15 payload, said in a pre-launch briefing. "The external space environment where MISSE Is installed includes extreme levels of solar and charged particle radiation, atomic oxygen, hard vacuum and temperature extremes."
The Space Collective's labels and flags are flying alongside numerous material investigations that will be mounted to the MISSE platform, including a test of lunar simulant concrete; an experiment to determine the best materials for wearable radiation protection for future NASA moon-bound astronauts; and the trial of an epoxy resin-impregnated composite material that could help engineers design leak-resistant, self-healing spacesuits.
Video: SpaceX CRS-23 mission to space station - Science payloads explained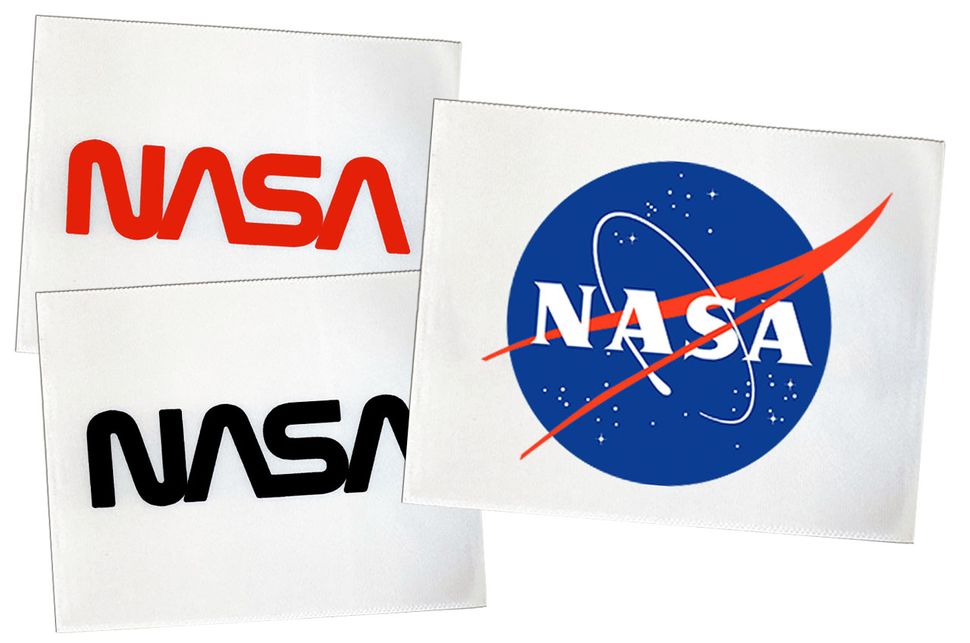 The MISSE-15 payload — including The Space Collective's labels and flags — is packed on board the SpaceX CRS-23 cargo Dragon spacecraft. Set to launch on Saturday (Aug. 28) at 3:37 a.m. EDT (0737 GMT), the Dragon will depart Earth atop a Falcon 9 rocket from NASA's Kennedy Space Center in Florida and dock to the space station after a one-day rendezvous.
The space station's Expedition 65 crew will then unpack the MISSE-15 payload along with the Dragon's other cargo and transfer it to the Japan Aerospace Exploration Agency (JAXA) airlock inside the Kibo module for positioning outside the space station using the station's Canadarm2 robotic arm.
"This NASA label was launched into space aboard SpaceX CRS-23 up to the International Space Station where it orbited for a total of [X] months, [X] days, [X] hours. Throughout the mission, this label traveled [X] million miles and orbited Earth [X] thousand times before returning to Earth aboard SpaceX Dragon CRS-[XX] on [date]," reads the tag that will will be added to the clothing bearing the space-flown labels once returned to Earth.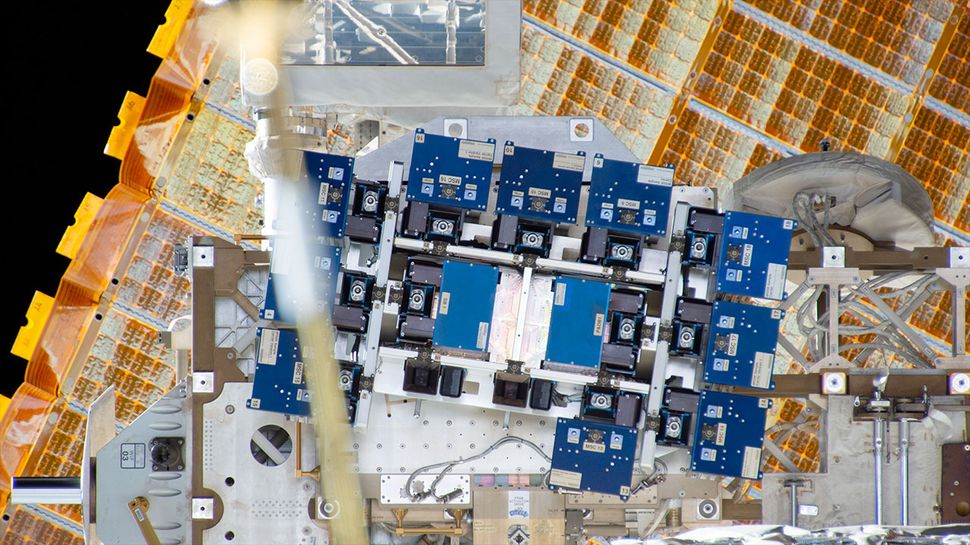 Limited to 50 pieces, The Space Collective space-flown label clothing displays either the NASA insignia — the blue, red and white logo affectionally nicknamed the "meatball" — or the space agency's recently-resurrected logotype — the "worm" — in either red or black. All three label designs measure 3.15 by 2.6 inches (8 by 6.5 cm) and are offered on men's or women's t-shirts or a unisex hoodie in multiple colors.
The labels are also available loose, separate from any garment, in a limited edition of 50 each. The labels cost $125 each with an additional charge for the clothing.
A limited number of NASA, U.S. and international flags, each 4 by 6 inches (10 by 15 cm) are also aboard MISSE-15 and being offered at $300 each.
Each item flown as part of The Space Collective's payload will come with flight documentation and a certificate of authenticity. The company also plans to update its customers on mission milestones through social media and on its website.
Previous payloads from The Space Collective have included flags, embroidered patches and custom name tags in the similar style to what astronauts wear on their flight suits. The memorabilia is flown under NASA's policies for commercial activities on the International Space Station as established in 2019 and updated earlier this year.
Follow collectSPACE.com on Facebook and on Twitter at @collectSPACE. Copyright 2021 collectSPACE.com. All rights reserved.
Get the Space.com Newsletter
Breaking space news, the latest updates on rocket launches, skywatching events and more!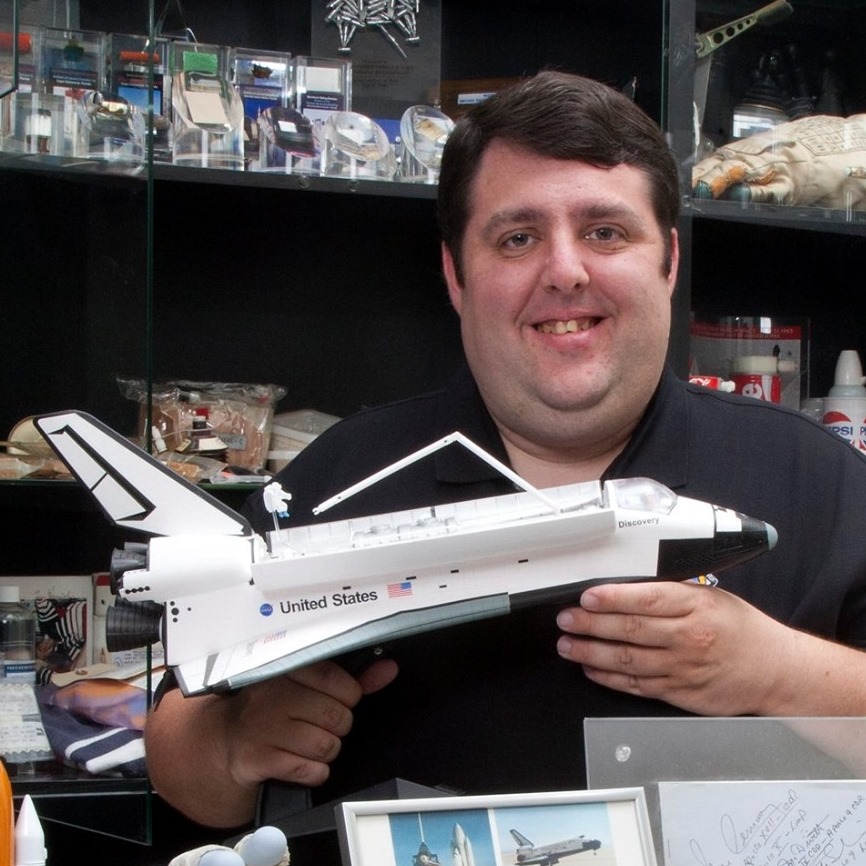 collectSPACE.com Editor, Space.com Contributor
Robert Pearlman is a space historian, journalist and the founder and editor of collectSPACE.com, an online publication and community devoted to space history with a particular focus on how and where space exploration intersects with pop culture. Pearlman is also a contributing writer for Space.com and co-author of "Space Stations: The Art, Science, and Reality of Working in Space" published by Smithsonian Books in 2018. He previously developed online content for the National Space Society and Apollo 11 moonwalker Buzz Aldrin, helped establish the space tourism company Space Adventures and currently serves on the History Committee of the American Astronautical Society, the advisory committee for The Mars Generation and leadership board of For All Moonkind. In 2009, he was inducted into the U.S. Space Camp Hall of Fame in Huntsville, Alabama. In 2021, he was honored by the American Astronautical Society with the Ordway Award for Sustained Excellence in Spaceflight History.