SpaceX Dragon capsule docks at space station with private Ax-2 astronaut crew (video)
Docking occurred at 9:12 a.m. ET as both spacecraft sailed high over the Pacific, northeast of Japan.
A SpaceX Dragon capsule carrying four private astronauts arrived at the International Space Station early Monday (May 22) after a record-setting trip to the orbiting laboratory
The Dragon spacecraft, named Freedom, launched atop a SpaceX Falcon 9 rocket on Sunday (May 21), kicking off the private Ax-2 mission to the orbiting lab for Axiom Space. It linked up with the station a day later at 9:12 a.m. EDT (1312 GMT) as both spacecraft sailed 262 miles above the Pacific Ocean, northeast of Japan.
"That's the softest docking I've ever had," said Ax-2 commander Peggy Whitson, a former NASA astronaut who also flew to the station on a NASA space shuttle and Russian Soyuz capsule.

Related: Live updates from the Ax-2 private astronaut mission
For SpaceX, the docking occurred 15 hours and 35 minutes after Whitson and her crewmates  —  John Shoffner and Saudi Space Commission astronauts Ali AlQarni and Rayyanah Barnawi  —  lifted off. It's the fastest trip for a crewed flight by SpaceX, the company said.
NASA astronaut Woody Hoburg on the station welcomed Whitson back to the station, and her Ax-2 crewmates for the first time, including an Arabic greeting for Saudi astronauts Ali AlQarni and Rayannah Barnawi.
"We look forward to working with you guys this week," Whitson said.
NASA, SpaceX and Axiom Space broadcast stunning views of the Ax-2 Dragon capsule's arrival, but live video of the docking itself was unavailable at the time the spacecraft met. NASA will offer a livestream of the hatch opening between the two spacecraft at 11:13 a.m. EDT (1513 GMT) and welcoming remarks from ISS astronauts about 30 minutes after that, at 11:45 am. EDT (1545 GMT). You can watch this on this page or directly via the space agency.
Ax-2 is commanded by Whitson, a former NASA astronaut who now works as the director of human spaceflight for Axiom Space, the Houston-based company operating the mission. Businessman and paying customer John Shoffner serves as pilot, and Ali AlQarni and Rayyanah Barnawi, two members of Saudi Arabia's inaugural astronaut class, are Ax-2 mission specialists. AlQarni and Barnawi are the first Saudis to visit the space station, and Barnawi is the first woman from the kingdom ever to reach space.
Whitson has already spent more time in space than any other American astronaut (665 days), and with Ax-2 becomes the first woman to command a private spaceflight.
The Ax-2 crew will join the seven members of the current Expedition 69 aboard the space station. After getting acclimated to the microgravity environment in low Earth orbit, the crew has a busy docket of research investigations, science experiments and educational outreach to occupy their time over the eight-day mission.
Studies into the degradation of mRNA in space, new communications systems and radiation-shielding polymers are amongst more than 20 projects the Ax-2 crew will engage in before they return to Earth at the end of the month.
After undocking from the orbiting lab around May 30, Ax-2's Dragon capsule Freedom will deorbit and splash down off the coast of Florida.
Editor's note: This story was updated at 10:15 a.m. ET to reflect the successful docking of the Ax-2 astronauts.
Get the Space.com Newsletter
Breaking space news, the latest updates on rocket launches, skywatching events and more!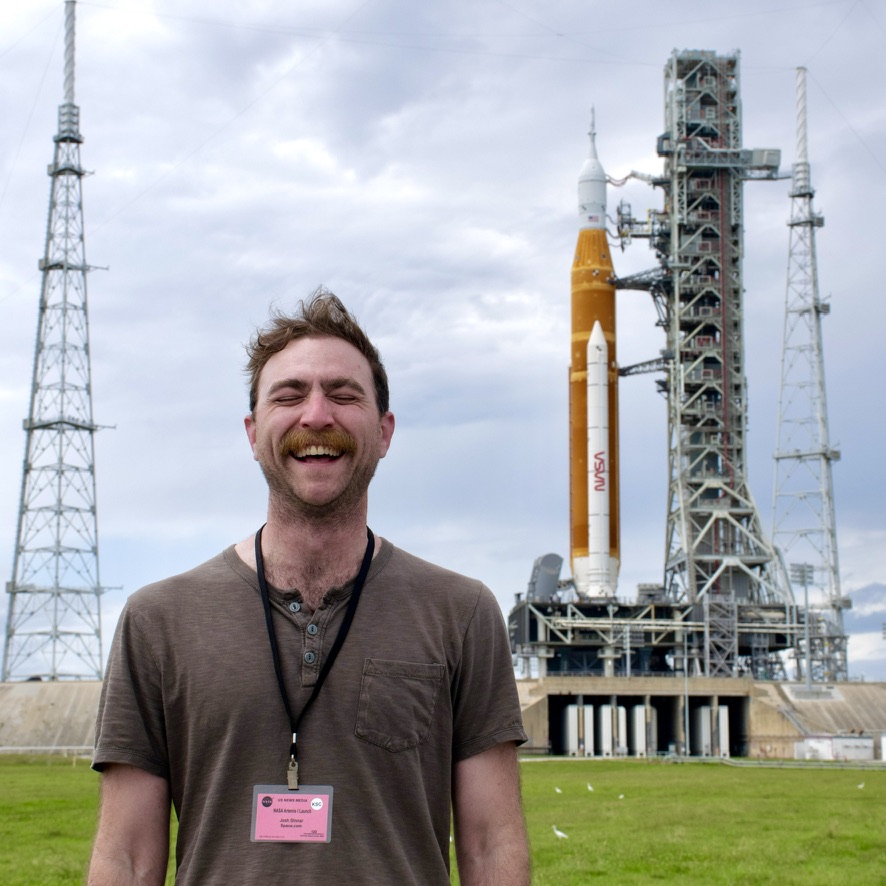 Josh Dinner is Space.com's Content Manager. He is a writer and photographer with a passion for science and space exploration, and has been working the space beat since 2016. Josh has covered the evolution of NASA's commercial spaceflight partnerships, from early Dragon and Cygnus cargo missions to the ongoing development and launches of crewed missions from the Space Coast, as well as NASA science missions and more. He also enjoys building 1:144 scale models of rockets and human-flown spacecraft. Find some of Josh's launch photography on Instagram and his website, and follow him on Twitter, where he mostly posts in haiku.