Russia's long-duration space journey on Earth put 6 people in isolation for a year
"One year is a challenging duration that will be filled with many biomedical experiments on board."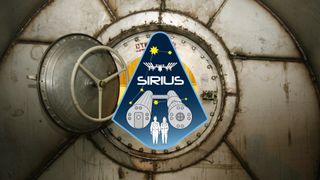 (Image credit: PAVEL ZELENSKY/AFP via Getty Images/IBMP)
Russia kicked off another of its Scientific International Research In Unique terrestrial Station (SIRIUS) project initiatives last week, this time a 360-day isolation of individuals to imitate flight conditions of a deep space journey.
The mission is known as SIRIUS-23. The nearly year-long stint by the six-person crew is carried out under the auspices of the legendary Institute for Bio-Medical Problems (IBMP) under the Russian Academy of Sciences. Last month, IBMP celebrated 60 years of research since its establishment to investigate issues related to long-term human space exploration.
SIRIUS-23 is the fourth stage of earlier IBMP isolation experiments: SIRIUS-17 (17 days in 2017); SIRIUS-19 (120 days in 2019), with the stage-3 SIRIUS-23 mission taking place in 2021 and lasting 240 days.
The SIRIUS-23 crew entered their home-away-from-home isolation facility on Nov. 14. This set of individuals will carry out a lunar mission simulation that involves a flyby of the moon to select a landing site, multiple simulated landings of four crew members for surface operations, orbiting the moon, and carrying out tele-operation of a rover on the lunar surface.
Related: Mars on Earth: What months of simulated astronaut missions taught this scientist
Mixed-gender crew
Watching the event in Moscow was Anastasia Stepanova, a PhD student in space resources at the Colorado School of Mines in Golden, Colorado. She is a veteran of multiple space simulation missions here on Earth.
In 2019, Stepanova participated in the four-month SIRIUS-19 lunar flight simulation experiment organized jointly by IBMP and NASA's human research program.
"Sirius-23 is different in many ways then the previous SIRIUS-17, 19 and 21 simulations," Stepanova told Space.com. "NASA, which was a partner for many years, couldn't participate in 2023. There's no need to have English and Russian languages in the crew, since all crew members are Russian speaking, for the first time in the history of IBMP isolation experiments."
Stepanova also points out that in the mixed gender SIRIUS-23 crew there are more women than men.
Intra-group interaction
"The crew was excited to start their moon journey and nervous to talk in front of the press," Stepanova said. "One year is a challenging duration that will be filled with many biomedical experiments on board."
As part of the experiment, the psychophysiological aspects of the crew's activities will be studied, Stepanova said. That appraisal includes crew response to various types of technical malfunctions that could lead to an accident with serious consequences that pose a threat to life and health for crew members.
In addition, problems of intra-group interaction and leadership with different gender composition will be assessed, as well as problems of long-term and regular extravehicular activity, accompanied by physical exertion and night work, Stepanova said.
NASA isolation studies
As for NASA's non-involvement in SIRIUS-23, Anna Schneider, a public affairs specialist at NASA Johnson Space Center, told Space.com in a statement:
"NASA's Human Research Program is participating in isolation research and other Earth-based analogs, including the Crew Health and Performance Exploration Analog (CHAPEA) and the Human Exploration Research Analog (HERA), Antarctica, as well as evaluating other domestic and international analogs, to ensure key research goals can be completed to inform future human spaceflight missions. The agency is not participating in the 12-month SIRIUS 23 mission."
Meanwhile, the SIRIUS-23 crew is settling in for the long-haul:
Yuri Sergeevich Chebotarev (Russia) - crew commander
Anzhelika Anatolyevna Parfyonova (Russia) - flight engineer
Ksenia Dmitrievna Orlova (Russia, resident of the state of Asgardia) - crew doctor
Olga Sergeevna Mastitskaya (Belarus) - researcher
Ksenia Sergeevna Shishenina (Russia) - researcher
Rustam Nazimovich Zaripov (Russia) — researcher
Now tucked inside their sealed-off facility, the primary goal of the SIRIUS-23 experiment is to study how the human body adapts to the conditions and negative effects associated with isolation in an artificial habitat, according to the IBMP.
Get the Space.com Newsletter
Breaking space news, the latest updates on rocket launches, skywatching events and more!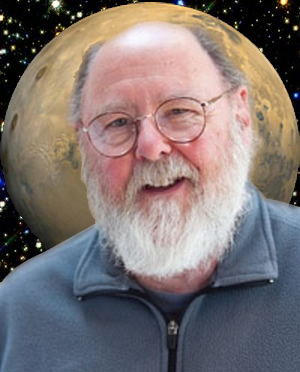 Leonard David is an award-winning space journalist who has been reporting on space activities for more than 50 years. Currently writing as Space.com's Space Insider Columnist among his other projects, Leonard has authored numerous books on space exploration, Mars missions and more, with his latest being "Moon Rush: The New Space Race" published in 2019 by National Geographic. He also wrote "Mars: Our Future on the Red Planet" released in 2016 by National Geographic. Leonard has served as a correspondent for SpaceNews, Scientific American and Aerospace America for the AIAA. He was received many awards, including the first Ordway Award for Sustained Excellence in Spaceflight History in 2015 at the AAS Wernher von Braun Memorial Symposium. You can find out Leonard's latest project at his website and on Twitter.