One of the biggest sci-fi films of the year is almost here.
Rating high on any list of most anticipated sci-fi releases of the year is director Zack Snyder's "Rebel Moon," a once discarded "Star Wars" project that was retooled as a two-part standalone film at Netflix and now we've been blessed with a fresh full trailer flooded with never-seen footage, new promo poster and detailed synopsis.
For such a monumental project, hungry fans have been slightly puzzled by the apparent lack of juicy plot morsels and any extended preview so far except for the single teaser for "Rebel Moon — Part One: A Child of Fire" unveiled over the summer. But now behold this new brilliant preview that should have hardcore viewers thrilled.
"Rebel Moon's" initial half drops on our planet Dec. 22, 2023 with a bold screenplay written by Zack Snyder, Kurt Johnstad, and Shay Hatten, based on a story by Snyder. It stars Sofia Boutella, Djimon Hounsou, Ed Skrein, Michiel Huisman, Doona Bae, Ray Fisher, Charlie Hunnam and Anthony Hopkins as the robot voice of Jimmy.
Related: What is Rebel Moon? Everything we know about Zack Snyder's new Netflix space opera
Here's the official description:
"After crash landing on a moon in the furthest reaches of the universe, Kora (Sofia Boutella), a stranger with a mysterious past, begins a new life among a peaceful settlement of farmers. But she soon becomes their only hope for survival when the tyrannical Regent Balisarius (Fra Fee) and his cruel emissary, Admiral Noble (Ed Skrein), discover the farmers have unwittingly sold their crops to the Bloodaxes (Cleopatra Coleman and Ray Fisher) — leaders of a fierce group of insurgents hunted by the Motherworld.
"Tasked with finding fighters who would risk their lives to defend the people of Veldt, Kora and Gunnar (Michiel Huisman), a tenderhearted farmer naive in the realities of war, journey to different worlds in search of the Bloodaxes, and assemble a small band of warriors who share a common need for redemption along the way: Kai (Charlie Hunnam), a pilot and gun for hire; General Titus (Djimon Hounsou), a legendary commander; Nemesis (Doona Bae), a master swordswoman; Tarak (Staz Nair), a captive with a regal past; and Milius (E. Duffy), a resistance fighter.
"Back on Veldt, Jimmy (voiced by Anthony Hopkins), an ancient mechanized protector hiding in the wings, awakens with a new purpose. But the newly formed revolutionaries must learn to trust each other and fight as one before the armies of the Motherworld come to destroy them all."
Present here in this rousing trailer are Zack Snyder's signature stunning visuals that convey a much darker, violent tone than any "Star Wars" installment, channeling perhaps the dreams of an audience left unsatisfied by more recent Lucasfilm fare.
Paired with an ominous background score, we see Sofia Boutella's Kora stand up to hostile invading forces and recruit a cadre of rebels "Seven Samurai"-style to defy the tyranny of the ruthless oppressors. It's chock full of spectacular space combat sequences, exotic aliens any cantina would be proud to host, flaring Samurai blades, and a booming soundtrack that paves the way for an epic space opera franchise.
Executive produced by Bergen Swanson, Sarah Bowen, Shay Hatten, Kurt Johnstad, Netflix's "Rebel Moon — Part One: A Child of Fire" ignites on Dec. 22, 2023, followed by "Rebel Moon — Part Two: The Scargiver" landing on Apr. 19, 2024.
Get the Space.com Newsletter
Breaking space news, the latest updates on rocket launches, skywatching events and more!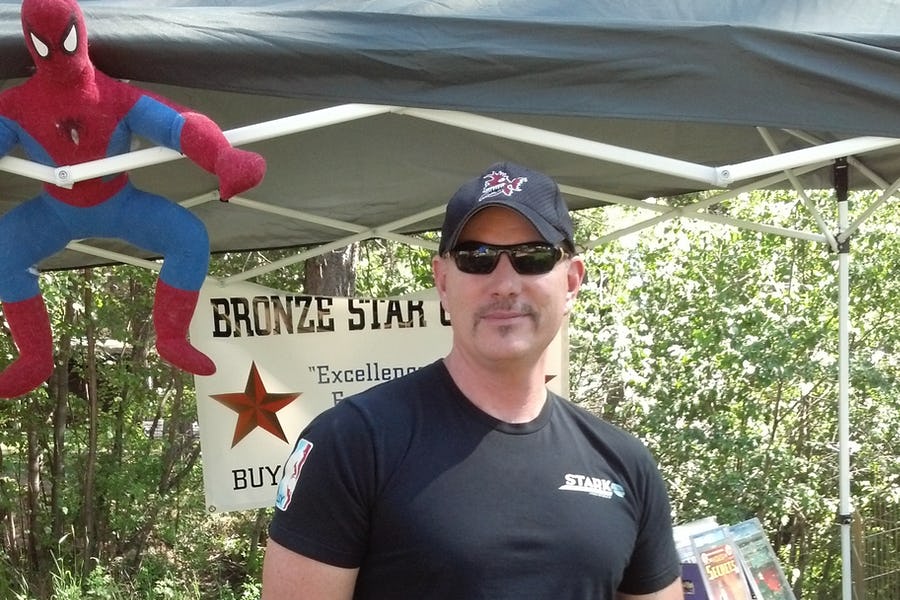 Jeff Spry is an award-winning screenwriter and veteran freelance journalist covering TV, movies, video games, books, and comics. His work has appeared at SYFY Wire, Inverse, Collider, Bleeding Cool and elsewhere. Jeff lives in beautiful Bend, Oregon amid the ponderosa pines, classic muscle cars, a crypt of collector horror comics, and two loyal English Setters.