If Rebel Moon sounds like it could be a movie set a long time ago in a certain galaxy far, far away, that's no coincidence. Director/co-writer Zack Snyder, best known for DC superhero adventures Man of Steel and Justice League, initially pitched the project as a potential Star Wars spin-off. It turned out Disney had other ideas when it bought the Lucasfilm Empire back in 2012, but Snyder persisted, turning his story into a brand-new space saga for Netflix.
Even though Rebel Moon is based in an entirely new universe, the parallels with Star Wars are undeniable. Like George Lucas's interstellar adventures, the movie is an epic space opera, and – just as A New Hope borrowed heavily from Akira Kurosawa's The Hidden Fortress – Snyder's movie is inspired by the legendary Japanese director's Seven Samurai.
The big-name cast is led by Star Trek Beyond star Sofia Boutella, with support from Deadpool's Ed Skrein, Guardians of the Galaxy's Djimon Hounsou, and Sons of Anarchy's Charlie Hunnam – it even features Sir Anthony Hopkins as the voice of a robot. And, with two movies already in the works, Netflix obviously has high hopes that Rebel Moon will be the start of a major sci-fi franchise. Here's everything you need to know about Zack Snyder's ode to Star Wars.
Rebel Moon Release Date
Rebel Moon is Netflix's big Christmas blockbuster and will land on the platform on December 22, 2023. That won't be the end of the story, however, because Netflix has decided to split Snyder's epic in two, meaning a sequel is definitely on the way.
"When we saw how big the world [Snyder] created was, we thought it would be better served as two pieces versus one film," Ori Marmur (one of the bosses of Netflix's original film group) told Variety. "It's the kind of story that can continue to grow. He thinks of it as his take on making something like Star Wars."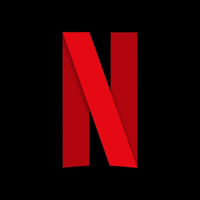 What is the plot of Rebel Moon?
Rebel Moon dates back to a bygone era of Star Wars, before George Lucas signed a multi-billion-dollar deal to sell the family business to Disney in 2012. During the hinterland between Revenge of the Sith and The Force Awakens – a time when Lucasfilm's highest profile product was arguably the animated Star Wars: The Clone Wars T.V. series – Snyder pitched the idea as a possible extension to Lucas's galaxy. "It was me saying, 'Give me the keys and let me take it for a spin,'" Snyder said on the Happy Sad Confused podcast (via ScreenRant) back in 2021. "We talked about it but it never [happened]. I've been working on it away from the Star Wars universe, on my own, as a sci-fi thing. It's still a sci-fi thing. It's the same story."
Rebel Moon is Snyder's excuse to combine his love for Star Wars with his appreciation for Akira Kurosawa movies – in this case Seven Samurai. It won't be the first sci-fi movie to riff on the familiar tale of villagers recruiting a group of elite warriors to protect their homes, but with Netflix money behind it, it's sure to be rather more spectacular than the Roger Corman-produced Battle Beyond the Stars (itself an adaptation of classic Western The Magnificent Seven).
According to Netflix's official summary, Rebel Moon is the story of a peaceful colony on the edge of the galaxy that comes under threat from the forces of a tyrannical regent named Balisarius. A young woman is then sent out to assemble a team of warriors from neighboring planets who can help them fight back.
Rebel Moon is clearly a big deal for Netflix, which is on the hunt for more homegrown franchises to line up alongside Stranger Things and The Witcher in the ongoing battle for streaming supremacy. Snyder himself told the Hollywood Reporter, "my hope is that this also becomes a massive IP and a universe that can be built out."
On top of the previously mentioned Rebel Moon sequel, Forbes say an RPG videogame may also be on the cards, while extended, R-rated versions of both confirmed Rebel Moon movies are seemingly on the way (via SlashFilm). Space opera designed exclusively for grown-ups? That's a surefire way to put some clear space between Rebel Moon and the veteran, family-friendly franchise that inspired it.
Rebel Moon Trailers
Netflix isn't usually in the habit of showing off its wares half a year ahead of release, so it's still a little early for a full Rebel Moon trailer. Nonetheless, we have been treated to a tiny bit of footage courtesy of the streaming platform's 2023 preview. Scan forward to 02:03 on the vid below to watch spaceships, lasers and Djimon Hounsou shouting.
Rebel Moon Cast
Star Trek Beyond's Jaylah, Sofia Boutella, will play Kora, the "young woman with a mysterious past" signing up warriors to fight off the forces of the tyrannical Balisarius, played by Deadpool's Ed Skrein. Guardians of the Galaxy's Djimon Hounsou will be General Titus, Justice League's Cyborg, Ray Fisher, has signed up to play the unimaginatively named Blood Axe, and Anthony Hopkins will voice Jimmy, a sentient battle robot who defended the murdered king (presumably Balisarius's predecessor) in a past life.
More character names beyond that are yet to be confirmed, but we do know that the Rebel Moon cast will feature Michiel Huisman (The Haunting of Hill House), Bae Doona (Sense8), Charlie Hunnam (Sons of Anarchy), Staz Nair (Supergirl), Jena Malone (The Hunger Games), Corey Stoll (Ant-Man), Cary Elwes (Stranger Things), Stuart Martin (Babylon), Alfonso Herrera (Ozark), Cleopatra Coleman (In the Shadow of the Moon), Fra Fee (Hawkeye), Rhian Rees (Halloween), and Ray Porter (the voice of Darkseid in Snyder's version of Justice League). It also features newcomers E. Duffy, Charlotte Maggi and Sky Yang.
Game of Thrones fans may be keen to note that, thanks to Skrein and Huisman, the Rebel Moon cast features both actors who played sellsword Daario Naharis in the hit HBO drama. The movie also features three stars with prior experience working with Snyder: Jena Malone in Sucker Punch, Ray Fisher in Justice League, and Ray Porter in Justice League.
Rebel Moon Crew
Continuing the reunions, the director Zack Snyder has teamed up with his 300 co-writer Kurt Johnstad and Army of the Dead co-scripter Shay Hatten for the screenplay. Hatten also authored the two most recent John Wick movies.