(Image credit: 20th Century Studios)
Recent headlines warn about the perils of artificial intelligence, even as we venture further into a future reliance on AI. So there's probably no better time to drop a first trailer for director Gareth Edwards' dystopian epic, "The Creator."
20th Century Studios, New Regency, and Entertainment One have just unleashed a terrifying new preview for Edwards' topical sci-fi thriller, "The Creator," which infiltrates theaters on September 29, 2023 starring "Tenet's" John David Washington, "Eternals'" Gemma Chan, "Inception's" Ken Watanabe, Sturgill Simpson, Madeleine Yuna Voyles, and Allison Janney.
Here's the official synopsis:
Amid a future war between the human race and the forces of artificial intelligence, Joshua (Washington), a hardened ex-special forces agent grieving the disappearance of his wife (Chan), is recruited to hunt down and kill the Creator, the elusive architect of advanced AI who has developed a mysterious weapon with the power to end the war — and mankind itself. Joshua and his team of elite operatives journey across enemy lines, into the dark heart of AI-occupied territory… only to discover the world-ending weapon he's been instructed to destroy is an AI in the form of a young child.
Executive produced by Yariv Milchan, Michael Schaefer, Natalie Lehmann, Nick Meyer and Zev Foreman, "The Creator" is directed by Gareth Edwards from an original screenplay by Edwards and Chris Weitz.
Edwards first wowed audiences with his 2010 indie creature feature "Monsters" and 2014's Hollywood kaiju flick, "Godzilla" before signing on to helm 2016's "Rogue One: A Star Wars Story." That "Star Wars" prequel continues to gain admirers as a very serviceable entry for the franchise in light of the negative reception to the most recent "Star Wars" sequels, "Revenge of the Sith" and "The Rise of Skywalker."
Fans of New York Times bestselling author Daniel Wilson and his "Robopocalypse" novel and "Robogenesis" sequel might see narrative similarities in this Aerosmith-scored trailer, which reveals blazing laser firefights, malevolent AI machines, and an overarching plan beyond the mental capacities of us puny human meat sacks.
Nevertheless, it's a striking first look at this fall sci-fi tentpole, with intense combat scenes and a creepy little android child who might hold the key to humanity's fate.
"The Creator" powers up in theaters on Sept. 29, 2023.
Get the Space.com Newsletter
Breaking space news, the latest updates on rocket launches, skywatching events and more!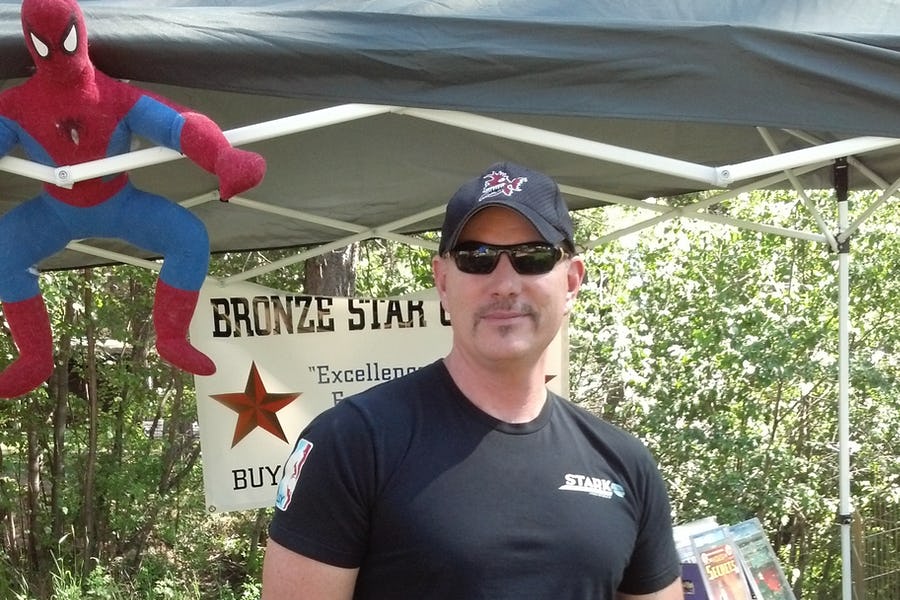 Jeff Spry is an award-winning screenwriter and veteran freelance journalist covering TV, movies, video games, books, and comics. His work has appeared at SYFY Wire, Inverse, Collider, Bleeding Cool and elsewhere. Jeff lives in beautiful Bend, Oregon amid the ponderosa pines, classic muscle cars, a crypt of collector horror comics, and two loyal English Setters.