Space Station Crew Ready for Extra Spacewalk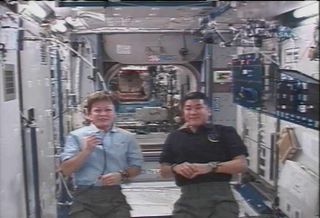 (Image credit: NASA TV.)
WASHINGTON - Astronauts aboard theInternational Space Station (ISS) are gearing up for an extra spacewalk totackle solar array joint malfunctions outside their orbital laboratory.
Expedition16 commanderPeggy Whitson and flight engineer Dan Tani will don their NASA spacesuitson Tuesday to inspect the station?s starboard solar array joint and potentialdamage at the base of one of the segment?s power-producing wings.
?I thinkboth Dan and I are looking forward to the [spacewalk] and getting going again,?Whitson told reporters Thursday via a video link.
Whitson,Tani and crewmate Yuri Malenchenko have enjoyed a relatively light work week after aNovember packed with orbitalconstruction work and the delay of NASA?s next shuttle flight earlier thisweek.
DuringTuesday?s spacewalk, they will focus all of their attention on the station?sstarboard solar array truss segment, where they will conduct a comprehensiveinspection of a vital rotary joint contaminatedwith metallic grit.
Tani firstdiscovered metal shavings inside the 10-foot (3-meter) wide gear, known as aSolar Alpha Rotary Joint (SARJ) in a late October spacewalk. The gear is one oftwo designed to rotate the station?s outboard solar arrays like paddlewheels toconstantly track the sun.
KirkShireman, NASA?s deputy space station program manager, said Whitson and Taniwill peer under as many of the SARJ joint?s 22 protective covers during theirinspection as time permits, use a mirror to seek debris inside the joint andretrieve one of 12 trundle bearings that may be the source of the damage.
?The big,key question for us is what caused the issue,? Shireman said in an afternoon briefing,adding that engineers are hesitant to switch to the starboard segment?s soleremaining backup SARJ ring until the source of the initial damage is found. ?Weneed to understand what is the root cause?so we?re working very hard to getthat answer.?
Whitson andTani will also examine a starboard beta gimbal joint that allows one of the segment?stwo solar wing panels to pivot from side to side, on a different axis from theSARJ, to continuously face the sun. Last weekend, the joint suffered what mayhave been a micrometeorite hit that shorted out two power feeds and locked it in place, missionmanagers said.
Some spareparts for the system are onboard the station, and Tani is trained to repair thevital gimbal joint, Shireman said. The new glitch has forced mission managersto revisit the station?s power margins for NASA?s planned January launch of thespace shuttle Atlantis, he added.
?I hopethat we?ll find out what it is based on the ground testing and our observationsin this [spacewalk], and we?ll be able to go fix it without any additionalequipment,? Shireman said.
Tuesday?sspacewalk will mark the 100th dedicated to space station construction and the23rd of 2007, which will tie the all-time record for a single year set in 2002, NASA officialshave said.
?So far they?veall gone very, very well and we?re pleased to get through 99 of them withoutany major problems,? Tani said.
Tani hadhoped to return to Earth before Christmas with the STS-122 crew of Atlantisthis month, but NASA postponed the mission to early January after faulty fueltank sensors thwartedtwo launch attempts.
?As youknow, launches are very unpredictable,? said Whitson, adding that she looksforward to Atlantis? delivery of a new European lab in January and a plannedFebruary shuttle mission to install part of Japan?s Kibo lab at the ISS. ?I?mstill optimistic [and] looking forward to getting a lot more work done in thefuture.?
VIDEO: ISS Commander Peggy Whitson Takes Charge
IMAGES: The STS-120 Shuttle Mission from Orbit to Earth
SPACE.com Video Interplayer: NASA's STS-122: Columbus Sets Sail for ISS
Get the Space.com Newsletter
Breaking space news, the latest updates on rocket launches, skywatching events and more!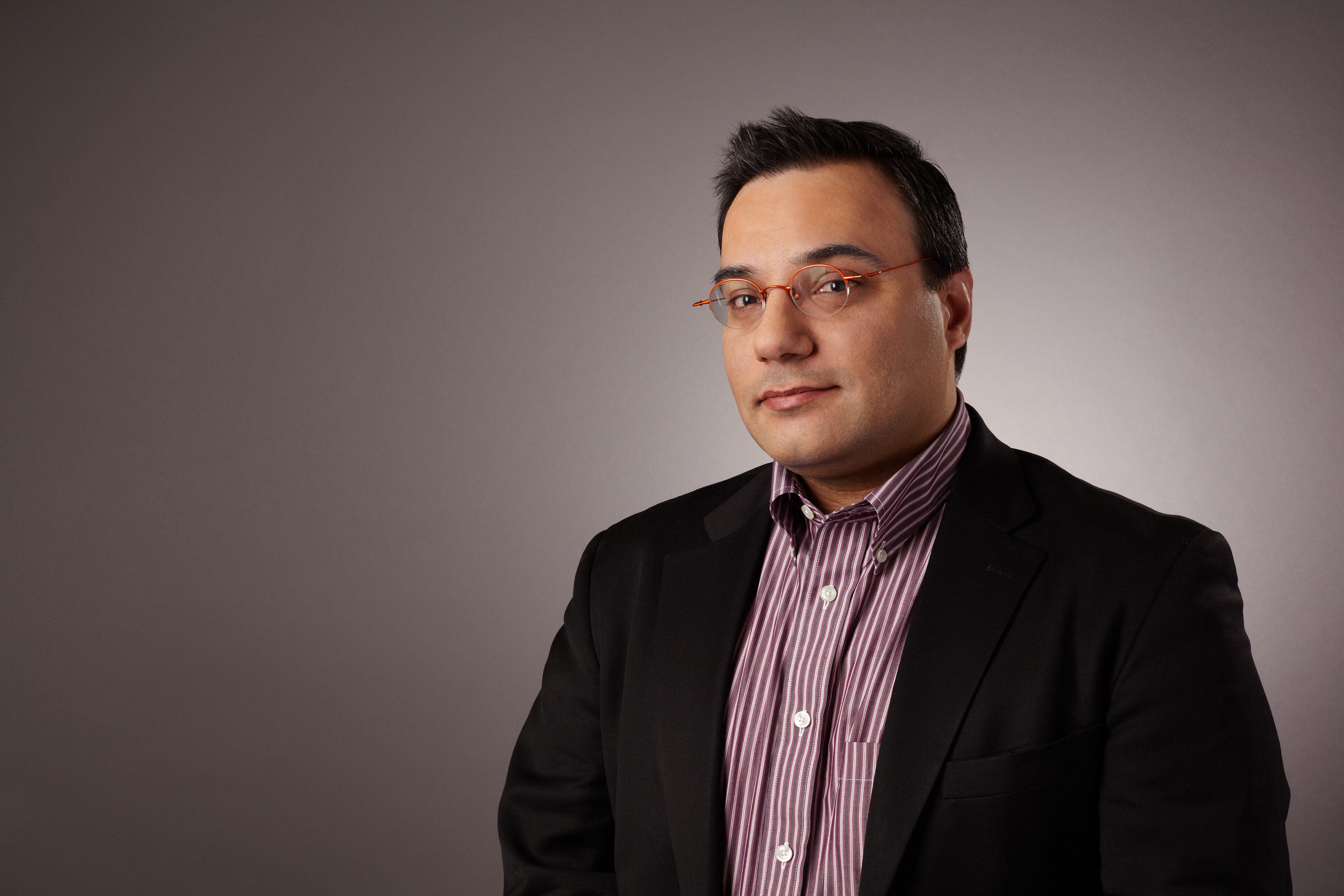 Tariq is the Editor-in-Chief of Space.com and joined the team in 2001, first as an intern and staff writer, and later as an editor. He covers human spaceflight, exploration and space science, as well as skywatching and entertainment. He became Space.com's Managing Editor in 2009 and Editor-in-Chief in 2019. Before joining Space.com, Tariq was a staff reporter for The Los Angeles Times covering education and city beats in La Habra, Fullerton and Huntington Beach. In October 2022, Tariq received the Harry Kolcum Award for excellence in space reporting from the National Space Club Florida Committee. He is also an Eagle Scout (yes, he has the Space Exploration merit badge) and went to Space Camp four times as a kid and a fifth time as an adult. He has journalism degrees from the University of Southern California and New York University. You can find Tariq at Space.com and as the co-host to the This Week In Space podcast with space historian Rod Pyle on the TWiT network. To see his latest project, you can follow Tariq on Twitter @tariqjmalik.