Flight Log: The First Private Expedition to the Moon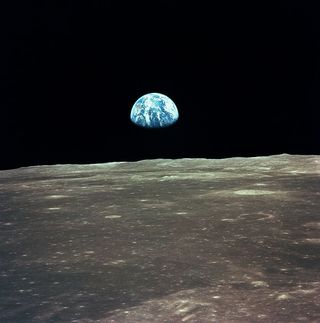 (Image credit: NASA.)
ASPEN, Colorado ? You don?t have to pack your bags quite yet, butpassenger travel to the Moon is on the flight manifest of a space touristcompany.
The price per seat will slap your wallet orpurse for a swift $100 million ? but you?ll have to get in line as the firstvoyage is already booked.
Space Adventures, headquartered in Vienna,Virginia, is in negotiations with the customers who will fly the first privateexpedition to circumnavigatethe Moon.
?I hope to have those contracts signed by theend of the year,? said Eric Anderson, Space Adventures? president and CEO.
Anderson outlined the future for his spacetravel firm during Flight School, a workshop for commercial space and privateaviation ventures, held here June 20-22 at the Aspen Institute.
Lunar leap: free-return
A Space Adventures team has blueprinted acircumlunar mission using a unique blend of existing and flight-tested Russiantechnology. At the heart of the lunar leap is Russia?s venerable Soyuzspacecraft. A pilot and two passengers would depart Earth in their Soyuz,linking up in orbit with an unpiloted kick stage for a boost outward to theMoon.
?The Soyuz was originally designed as acircumlunar spacecraft. It hasn?t flown with people around the Moon, of course.But the Soyuz would fly a free-return trajectory ? a boomerangcourse ? around the Moon. So there?s not a lot that needs to be done to theSoyuz to accommodate for that?it could probably fly around the Moon right now,?Anderson told SPACE.com. ?There will be some upgrades to thecommunications systems?and we would make the window bigger too.?
Anderson said that the Soyuz pilot and twopassengers would not go into lunar orbit. ?That comes later,? he added, as afollow-on public space travel trek.
A practice run of mission hardware in unpilotedmode is likely, Anderson continued, ?so we would test it all out, even thoughwe think we could do it [the expedition] without a test flight.?
The two-passenger, $100 million per couch flightadds up to a $200 million mission.
?I personally think that it?s the biggest thingin private spaceflight. It would change the way the whole world thinks aboutprivate spaceflight. It is definitely doable for under the $200 million pricetag,? Anderson explained, thereby signaling a radical reduction in cost of anypast piloted lunar flight.
Sales are up
Space Adventures is no stranger to liftoffs ofpublic space traffic. It bills itself as ?the world?s leading space experiencescompany,? with a flight record to prove it.
Among its offerings, the group has handled fiveprivate space trips to the International Space Station (ISS). For example, inApril of this year, CharlesSimonyi took advantage of their services, as did AnoushehAnsari last September. They joined the ranks of fellow private spacetrekkers, Greg Olsen, Mark Shuttleworth, and Dennis Tito ? each spending roughly $20 million to $25 million for their sendoffs into the heavens.
Sales are up for future public hops to theorbiting outpost. Customers are lined up for Soyuz seats to the ISS in 2008, in2009, and potentially beyond, Anderson said.
?We?re trying to talk to the Russian SpaceAgency about how to increase the numbers of Soyuz flights to the space station.It is scheduled to go from two to four in late 2009?but there may be ways toincrease the number of Soyuz flights even beyond that in the future,? Andersonnoted. ?My confidence level is high,? he said, that those seats can be filledwith customers.
?I do believe that the Soyuz will be for manyyears, maybe not the only, but certainly the most reliable way to get toorbit,? Anderson pointed out. ?So it?s important for us to continue to expandthat business. I think that the market can bear five or 10 seats per year.?
Spacewalking on tap
Anderson said that he has been in the personalspace travel business for nearly a decade.
To date, Space Adventures has sold almost $200million worth of spaceflights. They?ve booked flights into the future, evenselling a couple more than the company has announced. Their clients have spentsome 60 days cumulatively in Earth orbit, Anderson said.
And there remains another exploit for the publicspace traveler to master ? a space walk.
?I?m hoping that will happen in 2009,? Andersonsaid. ?We have conditional approval from the Russian Space Agency to be able topull this off.?
Given the right client matched with the righttraining requirements, ?I think for a private citizen to go out and do aspacewalk would be huge,? Anderson said. ?Of course it?ll have to be approvedby NASA and by everyone else. This person will be very well trained?go outsidethe airlock and kind of hang around for an hour or two?then come back in.?
Space Tourism: A Multimedia Adventure!
Get the Space.com Newsletter
Breaking space news, the latest updates on rocket launches, skywatching events and more!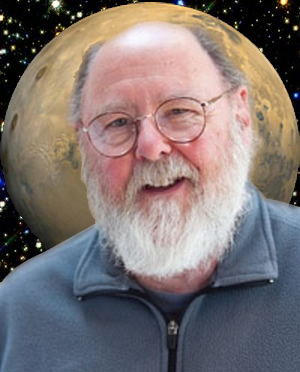 Leonard David is an award-winning space journalist who has been reporting on space activities for more than 50 years. Currently writing as Space.com's Space Insider Columnist among his other projects, Leonard has authored numerous books on space exploration, Mars missions and more, with his latest being "Moon Rush: The New Space Race" published in 2019 by National Geographic. He also wrote "Mars: Our Future on the Red Planet" released in 2016 by National Geographic. Leonard has served as a correspondent for SpaceNews, Scientific American and Aerospace America for the AIAA. He was received many awards, including the first Ordway Award for Sustained Excellence in Spaceflight History in 2015 at the AAS Wernher von Braun Memorial Symposium. You can find out Leonard's latest project at his website and on Twitter.