Space Image of the Day Gallery (November 2017)
S.S. Gene Cernan Meets Canadarm2
Wednesday, November 15, 2017: The International Space Station's robotic arm reaches out to grapple Orbital ATK's Cygnus spacecraft, the S.S. Gene Cernan, as it arrives to deliver cargo to the Expedition 53 crew. European Space Agency astronaut Paolo Nespoli and NASA astronaut Randy Bresnik operated the arm, known as Canadarm2, from inside the Cupola observatory as the S.S. Gene Cernan made its approach on Tuesday (Nov. 14). — Hanneke Weitering
Himalayan Airglow
Thursday, November 16, 2017: A distinct layer of yellow-orange airglow illuminates Earth's atmosphere above a portion of the snowcapped Himalayan mountain range in this photo taken from the International Space Station. Airglow is a faint emission of light from atoms in the atmosphere, and this color of airglow is typically associated with sodium atoms. The so-called "sodium layer" of Earth's atmosphere is located 50-65 miles (80-105 kilometers) above the Earth's surface. — Hanneke Weitering
Earthshine on the Crescent Moon
Friday, November 17, 2017: As sunlight illuminates a small sliver of the crescent moon, the rest of the moon's face is faintly lit by Earthshine, a subtle glow created by light reflecting off the surface of the Earth. Astrophotographer Jennifer Rose Lane captured this stunning view of the waning crescent moon from Chapmanville, West Virginia on Wednesday (Nov. 15), just three days before the invisible new moon will rise into the morning sky. — Hanneke Weitering
Blue Storm on Jupiter
Monday, November 20, 2017: A massive storm swirls in Jupiter's atmosphere in what looks like a Van Gogh painting, but is in fact a real view of the planet from NASA's Juno spacecraft. Citizen scientists Gerald Eichstädt and Seán Doran processed this color-enhanced image using data from the spacecraft's JunoCam imager. Juno captured the original image during a close flyby on Oct. 24, when it was about 6,281 miles (10,108 kilometers) from the tops of Jupiter's clouds. — Hanneke Weitering
A Last Look at Rhea
Tuesday, November 21, 2017: Before NASA's Cassini spacecraft plummeted into Saturn this year, it took this final photo of Rhea, the second-largest moon orbiting the ringed planet. Cassini was about 230,000 miles (370,000 kilometers) from Rhea when it captured this image on May 2, 2017. At the time, the spacecraft was orbiting high above Saturn's rings and looking down at Rhea's northern hemisphere. — Hanneke Weitering
E. coli Deployed!
Wednesday, November 22, 2017: The E. coli AntiMicrobial Satellite (EcAMSat) is pictured moments after being ejected into orbit by the NanoRacks CubeSat Deployer at the International Space Station on Tuesday (Nov. 21). With live samples of E. coli on board, the EcAMSat experiment will study the effects of microgravity on antibiotic resistance. — Hanneke Weitering
Feasting in Orbit
Monday, November 27, 2017: Floating weightlessly around the dinner table at the International Space Station in their matching space shirts, the Expedition 53 crew poses with their Thanksgiving dinner. "Our space station feast included a candlelit dinner, lobster and freshly harvest lettuce among other things," NASA astronaut Randy Bresnik tweeted from space. — Hanneke Weitering
The Bubble Nebula
Tuesday, November 28, 2017: In this view of NGC 7635, also known as the Bubble Nebula, a "bubble" of stellar wind expands around a massive star. Hot, ionized hydrogen gas illuminates the bubble, which measures about 6 light-years across. The bubble is located in a dark molecular cloud roughly 7,100 light-years from Earth in the constellation Cassiopeia. To the right of the glowing red bubble is the bright blue star HD 115198. Astrophotographer Jeff Johnson captured this image from his backyard in Las Cruces, New Mexico using a Takahashi TOA-130F telescope. — Hanneke Weitering
'Standing' on a Spacewalk
Wednesday, November 29, 2017: Anchored to the International Space Station with a portable foot restraint, NASA astronaut Joe Acaba prepares to do maintenance on the Canadarm2 robotic arm during a spacewalk in October. Acaba needed the foot restraint to reach the latching end effector, a grappling mechanism at the end of Canadarm2, where he replaced a degraded camera. — Hanneke Weitering
Orion Rolls Along
Thursday, November 30, 2017:With the help of a few NASA technicians, the Orion crew capsule makes its way over to the thermal testing chamber at NASA's Kennedy Space Center in Florida. Inside the chamber, the spacecraft will undergo a variety of tests to assess the integrity of its structure and hardware. This Orion capsule will become the first spacecraft to launch on NASA's new Space Launch System rocket, with the uncrewed Exploration Mission 1 slated to lift off by the summer of 2020. The first crewed Orion mission will launch in 2021. — Hanneke Weitering
Get the Space.com Newsletter
Breaking space news, the latest updates on rocket launches, skywatching events and more!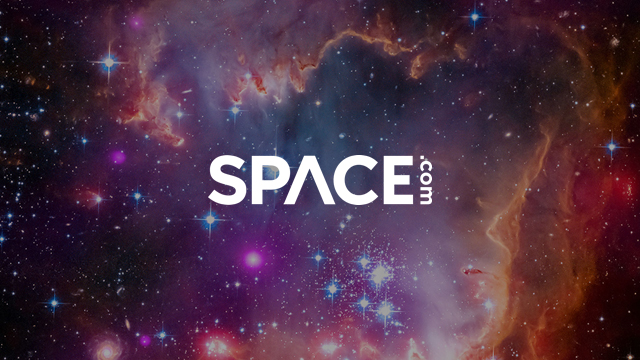 Space.com is the premier source of space exploration, innovation and astronomy news, chronicling (and celebrating) humanity's ongoing expansion across the final frontier. Originally founded in 1999, Space.com is, and always has been, the passion of writers and editors who are space fans and also trained journalists. Our current news team consists of Editor-in-Chief Tariq Malik; Editor Hanneke Weitering, Senior Space Writer Mike Wall; Senior Writer Meghan Bartels; Senior Writer Chelsea Gohd, Senior Writer Tereza Pultarova and Staff Writer Alexander Cox, focusing on e-commerce. Senior Producer Steve Spaleta oversees our space videos, with Diana Whitcroft as our Social Media Editor.