Researchers Seek to Bridge Funding Gap for Private Space Science Missions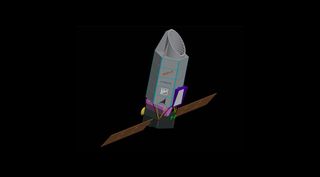 (Image credit: The BoldlyGo Institute)
NEW YORK — Scientists are increasingly interested in making use of private space capabilities, including the promise of faster and less expensive space missions, but are struggling to identify funding to make those missions possible.
At the two-day Dawn of Private Space Science 2017 conference at Columbia University here, researchers said they saw increasing benefits of working with the private sector on missions and experiments once solely in the realm of government agencies, in part to enable to them to carry out those missions faster than using a traditional government approach.
"I can't wait 40 years for my dream to come true," said Szabolcs Marka, a professor of physics at Columbia and one of the conference's organizers, in opening remarks June 3. Marka, who studies gravitational waves, referred to the time between when the first concepts of a space-based gravitational-wave observatory were proposed in the 1990s and the notional launch date in the early 2030s of the Laser Interferometer Space Antenna (LISA) mission by the European Space Agency.
That frustration, he said, is shared by other scientists. "Many of my colleagues are impatient," he said. "We don't want to wait 40 years for our dreams to come true. We want it tomorrow."
Marka said he believed that, in his particular field, there could be ways to develop a less expensive gravitational-wave space mission that could fit in the gap of capabilities between LISA and the ground-based Laser Interferometer Gravitational-Wave Observatory (LIGO) that made the first detection of gravitational waves in 2015.
"Private resources can make all of this happen sooner, because we have the technology," he said. "We just have to get it to space."
While the technology may be there, the funding is turning out to be a much bigger challenge. "The main challenge is funding. There's no question about it," said Jon Morse, chief executive and co-founder of BoldlyGo Institute. "That is the thing I spend most of my time on."
BoldlyGo has developed concepts for a number of space missions that Morse said can produce "decadal-class science," from one to collect Martian samples by skimming through its atmosphere to a space telescope similar in performance to the Hubble Space Telescope. However, progress on those missions has been slow because of the difficulty of raising money.
"The basic research aspect makes it difficult to raise capital through venture capital, because there's no return on investment," he said. Other options, he said, include prizes, sponsorships and licensing of technologies developed for missions.
Philanthropic funding, such as donations and grants from foundations, is one promising alternative, but one still in its earliest stages, Morse said. Studies have estimated there is $4 trillion available among high-net-worth individuals and foundations, but he said convincing them that providing some of that money for space projects is difficult.
"So far, what we have found is when we approach a lot of people, they say, 'Well, isn't NASA doing this?'" he said. "Yes, NASA is doing that, but there's room to do a lot more."
BoldlyGo is working with a consultant to develop a program for approaching foundations for funding. That consultant, Sandya Narayanswami, the former head of Caltech's foundation relations office, said space is still a new field for those organizations to consider.
"Overall, I think working with space programs — private space and the types of things that we've been discussing the last couple of days — is very, very new. It's very new for foundations," she said in a June 4 presentation. "Mostly they'll ask you, 'Why aren't you going to NASA?'"
However, she saw potential for growth. "The relationship of the space programs with the foundation community is, it seems to me, where biomedical research was 20 years ago," she said. Such research now receives significant financial support from foundations.
Smaller scale options do exist for space science projects, such as crowdfunding, attendees noted. For some efforts, that may be sufficient, such as flying experiments on suborbital vehicles.
Virgin Galatic's Sirisha Bandla said the company is primarily working with NASA's Flight Opportunities program to arrange flights of research payloads on its SpaceShipTwo suborbital vehicle. She said she expects some research payloads to fly while the spacecraft is still in the flight test program, before the company is ready to fly space tourists on it.
Blue Origin has already flown some research payloads as pathfinders for a future research payload program on test flights of its New Shepard suborbital vehicle. Test flights of the vehicle, using newly-manufactured propulsion modules and crew capsules, will resume "as soon as we're ready," said Erika Wagner, business development manager for Blue Origin, June 4.
She said the company was booking research payloads on future flights. "We're starting to book our 2018 flights," she said. The company offers several options for such payloads, including small student payloads whose price can be as low as $5,300.
That low price, she said, is within the range of fundraising schools already use, such as paying for athletic uniforms. "Literally, any K-12 institution that can afford new football uniforms for their team can have a space program," she said.
This story was provided by SpaceNews, dedicated to covering all aspects of the space industry.
Get the Space.com Newsletter
Breaking space news, the latest updates on rocket launches, skywatching events and more!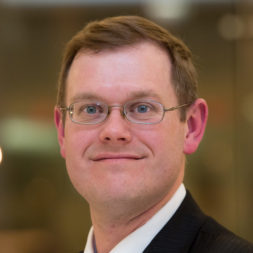 SpaceNews Senior Staff Writer
Jeff Foust is a Senior Staff Writer at SpaceNews, a space industry news magazine and website, where he writes about space policy, commercial spaceflight and other aerospace industry topics. Jeff has a Ph.D. in planetary sciences from the Massachusetts Institute of Technology and earned a bachelor's degree in geophysics and planetary science from the California Institute of Technology. You can see Jeff's latest projects by following him on Twitter.