A NASA mission launches into space to study the upper layer of Earth's atmosphere, Saturn now boasts more than 80 known moons, and meat is grown on the International Space Station for the first time. These are just some of the top stories this week from Space.com.
Saturn is currently the solar system's moon champ

Saturn now outnumbers Jupiter for most moons, thanks to recent work by a team of astronomers. The 20 new moons bring the ringed planet's total natural-satellite count up to 82, three more than Jupiter. Seventeen of these new discoveries have retrograde orbits, meaning they travel in the direction opposite to Saturn's rotation.
Full Story: 20 New Moons Found Around Saturn, Snagging Satellite Record from Jupiter
Noble Prize in physics is announced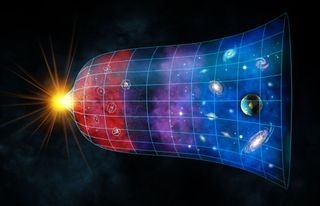 Cosmological and exoplanetary discoveries are being honored for this year's Nobel Prize in physics. Half of the award will go to Michel Mayor and Didier Queloz, who announced in 1995 that they had found the first-known planet outside the solar system. The other half goes to James Peebles for his theoretical work in physical cosmology, or the field of astronomy that looks at the universe's birth and evolution.
Full Story: Nobel Prize in Physics Honors Scientists Who Transformed Our Ideas About the Cosmos
See Also: This Year's Nobel Prize in Physics Mixes 2 Research Fields — And Politics
Rest in peace, Alexei Leonov
The first person ever to perform a spacewalk has died, according to a Friday (Oct. 11) announcement from Russia's space agency Roscosmos. Alexei Leonov conducted the historic extravehicular procedure on March 18, 1965 as part of the Soviet Union's Voskhod 2 mission. Russian news agency ITAR-Tass reported that Leonov died in Moscow after battling a long illness.
Full Story: Legendary Cosmonaut Alexei Leonov, the First Person to Walk in Space, Dies at 85
A tale of two spacecraft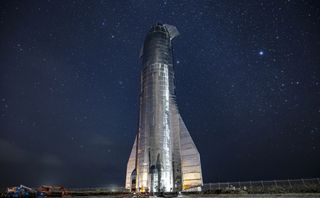 NASA chief Jim Bridenstine was irked by SpaceX CEO Elon Musk unveiling the new prototype for his Mars-bound Starship vehicle two weeks ago (Sept. 28) because the company's collaboration with NASA ⁠— the low-Earth orbit project Crew Dragon ⁠— is behind schedule. Although a tweet from Bridenstine on Oct. 3 suggests the two men have reconciled over a phone call, Bridenstine commented on CNN days earlier that he wasn't convinced Crew Dragon would be ready in the three-to-four month timeline given by Musk.
Full Story: Why NASA's Annoyed About Elon Musk's Giant Rocket
See Also: Could Elon Musk's Starship Threaten Alien Life?
NASA wants spacesuit feedback ahead of 2024 lunar return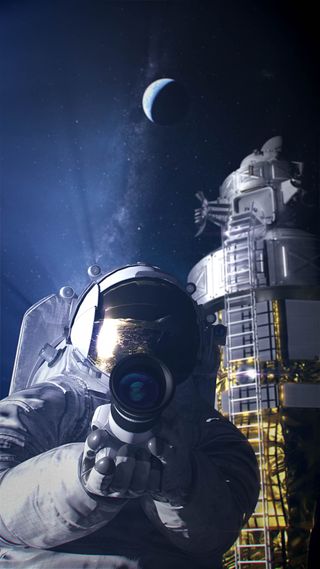 NASA is asking for industry feedback on how to improve its new lunar spacesuit, the Exploration Extravehicular Mobility Unit (xEMU). The first few suits will be made at NASA and tested on the International Space Station in 2023. But the space agency wants to get feedback from the private sector on how they might, for example, produce new threads and maintain toolkits for moonwalks.
Full Story: Moon 2024: NASA Wants Ideas for Lunar Spacesuit Tech
See Also: NASA's 2024 Moon Goal: Q&A with Human Landing System Chief Lisa Watson-Morgan
Meat grown in space for first time
Meat has been grown in space for the first time, according to an announcement on Monday (Oct. 7) from the Israeli food company Aleph Farms. Their experiment onboard the International Space Station produced this result and was possible through a collaboration between Aleph Farms, the Russian company 3D Bioprinting Solutions and two U.S.-based food companies.
Full Story: Meat Grown in Space for the First Time Ever
Boeing will invest in Virgin Galactic
Although the deal is not yet final, Boeing is planning to invest $20 million in Virgin Galactic according to a Tuesday (Oct. 8) announcement made by representatives from both companies. The collaboration will focus on the "natural next steps" of Virgin Galactic's human spaceflight program, according to company founder Richard Branson.
Full Story: Boeing to Invest $20 Million in Virgin Galactic
See Also: Scottish Spaceport to Begin Construction Soon
First lunar science received from Chandrayaan-2
India's Chandrayaan-2 lunar orbiter has beamed back its first science data. The mission, run by the Indian Space Research Organisation, carries eight different instruments and scientists are currently analyzing imagery taken by the orbiter and data from CLASS, or Chandrayaan-2 Large Area Soft X-ray Spectrometer. CLASS helps researchers find out where certain elements are located on the lunar surface and can also observe the environment around Earth.
Full Story: India's Chandrayaan-2 Moon Probe Just Beamed Back Its 1st Lunar Science
UFOs appear over Chile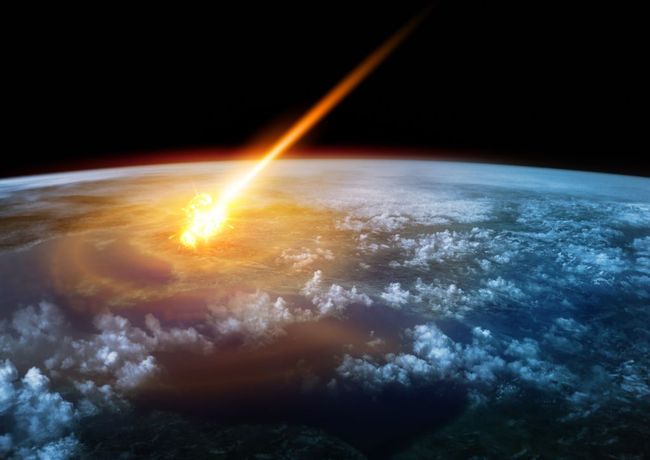 Seven objects dropped from the sky over the city of Dalcahue on the Chilean island of Chiloé, but no one is certain what they were. The unidentified flying objects were seen tumbling down as fireballs on Sept. 25, and three days later, geologists said none of the objects' landing sites contained traces of meteorite. Space junk have been the culprit, but one expert saw no obvious space debris candidates that could have rained down over Dalcahue.
Full Story: Falling Fireballs Crashed in Chile Last Week. They Weren't Meteorites, Experts Say.
ICON launches into space
On Thursday (Oct. 10), NASA's ICON mission launched into space from Cape Canaveral Air Force Station aboard a Northrop Grumman Pegasus XL rocket, which was released in midair by its carrier plane, a Stargazer L-1011. ICON, or Ionospheric Connection Explorer, is designed to study Earth's ionosphere and how this massive layer of the atmosphere is linked to terrestrial weather and space weather.
Full Story: NASA Launches Long-Delayed ICON Space Weather Satellite to Study Earth's Ionosphere