Prince William voices concerns with space tourism, the sun releases an Earthbound solar flare and "Star Trek" actor William Shatner makes it to space. These are some of the top stories this week from Space.com.
William Shatner flies to space.
"Star Trek" actor William Shatner launched into space on Wednesday (Oct. 13) aboard a Blue Origin New Shepard rocket. Shatner, who played Captain Kirk on the show, was moved to tears by the experience. The ten-minute flight took Shatner and three others to a maximum altitude of nearly 66 miles (106 km), which is 4 miles higher than the recognized boundary of space.
Full story: William Shatner and crew of 3 launch to the final frontier on Blue Origin rocket
See also: William Shatner moved to tears by space launch with Blue Origin
Plus: Watch William Shatner gaze at Earth from space in awe during Blue Origin's launch (video)
China launches second crew to new space station
On Friday (Oct. 15), China's second crewed mission to its new space station launched from Jiuquan Satellite Launch Center in the Gobi Desert. The Shenzhou 13 includes a three-person crew: commander Zhai Zhigang, Wang Yaping and Ye Guangfu. China is currently building the Tiangong space station in low Earth orbit, and the astronauts will be housed in the station's core module called Tianhe. The first mission to Tianhe returned to Earth in mid-September.
Full story: China launches Shenzhou 13 astronauts on historic mission to new space station
Woman almost struck by a meteorite in her sleep
A Canadian was almost struck by a meteorite in her sleep. On Oct. 3, a resident of Golden, British Columbia awoke to a loud bang when a meteorite passed through her roof. According to the New York Times, the rock was about the size of a fist and weighed about 2.8 pounds (1.3 kilograms). It was discovered between her pillows.
Full story: Meteorite crash-lands in woman's bed in Canada
First discovery of a planet orbiting a dead star.
Scientists have detected the first-known case of a planet orbiting a dead star. The Milky Way planet is a gas giant and about 40% larger than Jupiter. Researchers think it is circling a white dwarf, which is a dim remnant of a star. Somehow, this planet survived the star's red-giant phase in which a star swells in size and swallows planets.
Full story: First discovery of planet orbiting dead star provides glimpse into our solar system's future
NASA's Lucy spacecraft to embark on an epic voyage.
NASA's Lucy spacecraft is scheduled to launch on Saturday (Oct. 16). This ambitious mission will attempt flybys of eight asteroids over the course of 12 years. Lucy is focusing on the Trojan asteroids, a population of space rocks that dwell near Jupiter's orbit around the sun. The NASA mission will investigate what the space rocks can reveal about the solar system's history.
Full story: NASA's Lucy probe will visit 8 asteroids in 12 years. Here's how it will work.
A solar storm created northern lights.
The sun released a coronal mass ejection (CME) on Oct. 9, and because the star released it from its Earth-facing side, the solar flare interacted with our planet. This encounter produced an aurora that was visible as far south as New York. The magnetic storm that produced the aurora was a moderately-strong category G2 event, according to the National Oceanic and Atmospheric Administration (NOAA).
Full story: Solar storm hits Earth, bringing northern lights to New York
NASA's latest space telescope reaches the country where it will launch.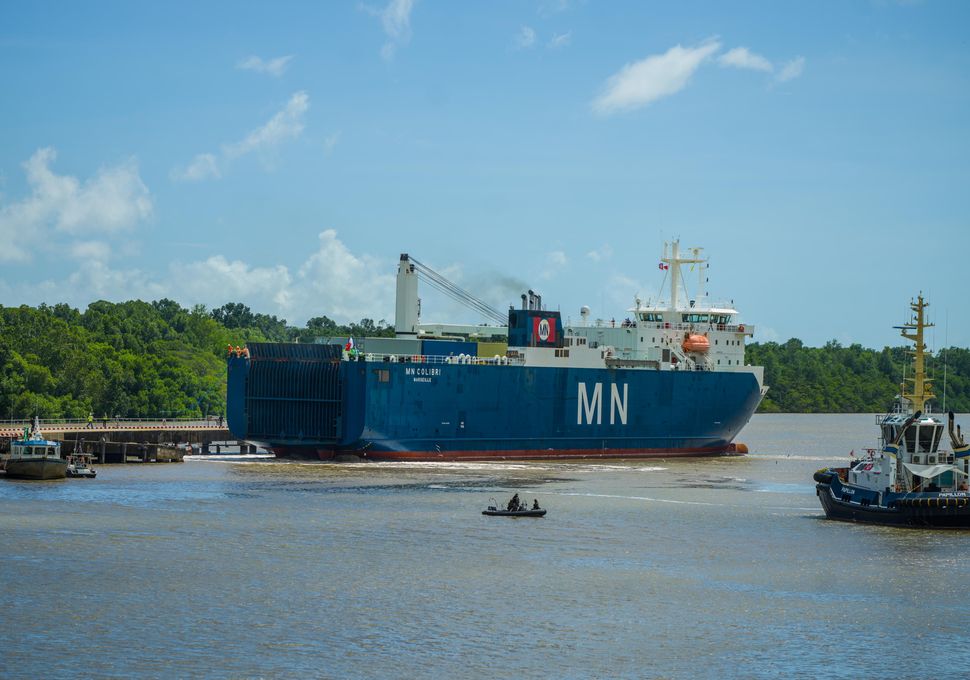 The successor to the Hubble Space Telescope is one step closer to launch. On Oct. 12, NASA's $10 billion James Webb Space Telescope arrived in French Guiana after journeying on a 16-day ocean trip across 5,800 miles (9,300 kilometers). The telescope will now be prepared for its scheduled Dec. 18 launch from Europe's Spaceport near the town of Kourou.
Full story: NASA's James Webb Space Telescope arrives in French Guiana ahead of Dec. 18 launch
A sensitive radio telescope detects auroras on stars caused by exoplanets.
Researchers using a highly-sensitive radio telescope found that exoplanets may be causing auroras on distant stars. Scientists think that auroras are the source of the radio signals that the Low Frequency Array (LOFAR) in the Netherlands is detecting on Earth. The interaction between these distant stars and their planets may resemble what happens between Jupiter and its moon, Io.
Full story: Hidden exoplanets may trigger auroras on distant stars
Prince William comments on the race to space.
During a 30-minute interview with the BBC's Newcast program, Prince William said that the world's greatest minds ought to focus on repairing planet Earth and not racing to get to space. "We need some of the world's greatest brains and minds fixed on trying to repair this planet, not trying to find the next place to go and live," he said during the Oct. 14 interview, which happened one day after Blue Origin launched William Shatner into space. "We have 10 years of critical time when we have to make inroads and find solutions, because past 2030, things will get rapidly worse."
Full story: Prince William isn't a fan of space tourism
OneWeb megaconstellation continues to grow.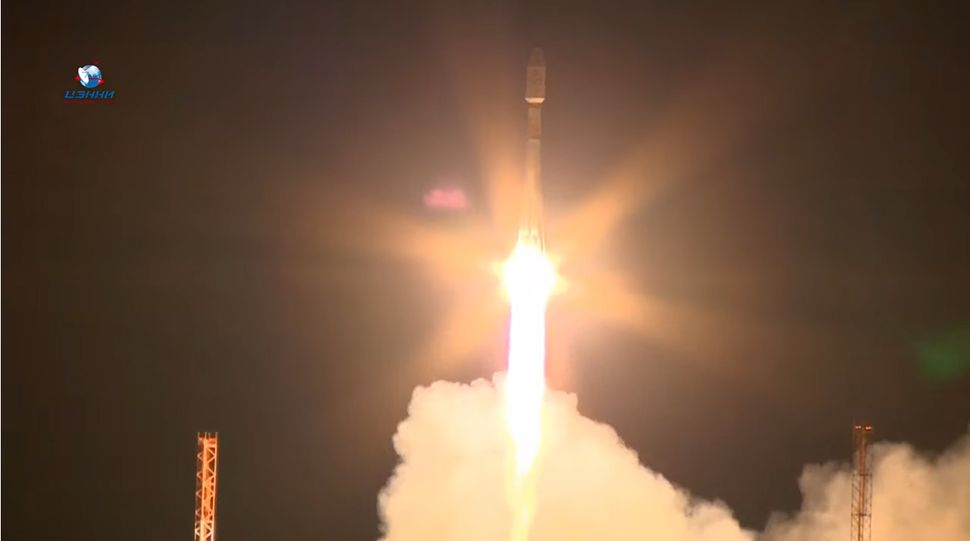 French company Arianespace launched 36 internet satellites on Thursday (Oct. 14) via a Russian Soyuz rocket. The Soyuz took off from the Vostochny Cosmodrome in Russia and deployed the satellites into a near-polar orbit. The satellites belong to the London-based company OneWeb and will join an existing 322 spacecraft that collectively make up OneWeb's growing megaconstellation.
Full story: Arianespace launches 36 new OneWeb internet satellites into orbit on Soyuz rocket
Follow us on Twitter @Spacedotcom and on Facebook.