The Hubble Space Telescope views the first-known interstellar comet, a fireball lights the sky over northern China and we finally get the first all-female spacewalk in history. These are just some of the top stories this week from Space.com.
First All-Women Spacewalk!
NASA astronauts Christina Koch and Jessica Meir made history on Friday (Oct. 18) when they completed the first-ever all-woman spacewalk. Veteran NASA astronaut and capsule communicator Stephanie Wilson guided them during their extravehicular activity. This is Koch's fourth spacewalk and the first one for Meir.
Full Story: NASA Astronauts Make History with 1st All-Woman Spacewalk
See Also: First All-Female Spacewalk Has Link to First US Woman to Walk in Space
Plus: The 1st All-Woman Spacewalk: Photos, Videos and Celebratory Tweets
Project to create a 3D map of the entire world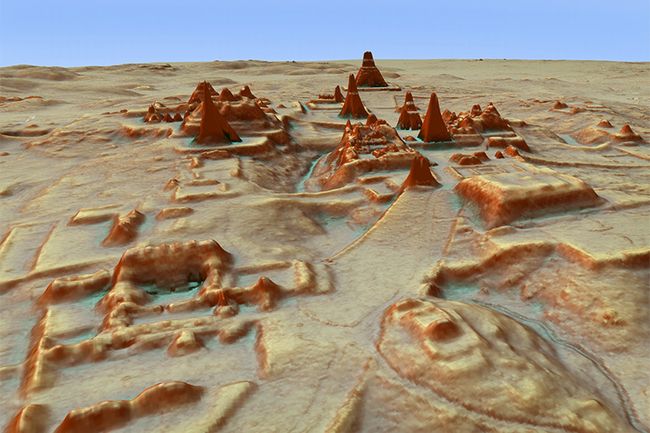 A new nonprofit project called The Earth Archive will shower a landscape with a dense net of laser beams to create high-resolution maps in 3D of the Earth's surface. Two researchers are motivated by the dramatic and quick transformations our planet is experiencing as a result of climate change, like glacier melting and deforestation.
Full Story: Scientists Want to Make a 3D Map of the Entire World Before Climate Change Ruins It
Congressional budgeteers question Bridenstine
A subcommittee of the House Appropriations Committee want answers from NASA about the full cost estimate of its lunar landing mission. During a Wednesday (Oct. 16) hearing, House representatives requested the Artemis program's full program estimate from NASA chief Jim Bridenstine before they decide on giving the space agency the extra $1.6 billion requested by the space agency.
Full Story: Lawmakers Grill NASA Chief on Moon-by-2024 Budget, Schedule
See Also: NASA's 1st SLS Megarocket Launch to the Moon Could Be Delayed to 2021
Interstellar Borisov looks like solar system comets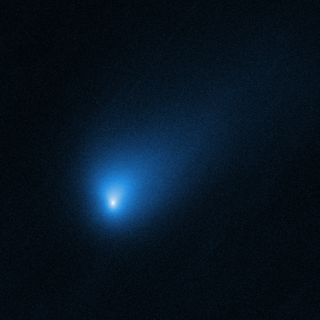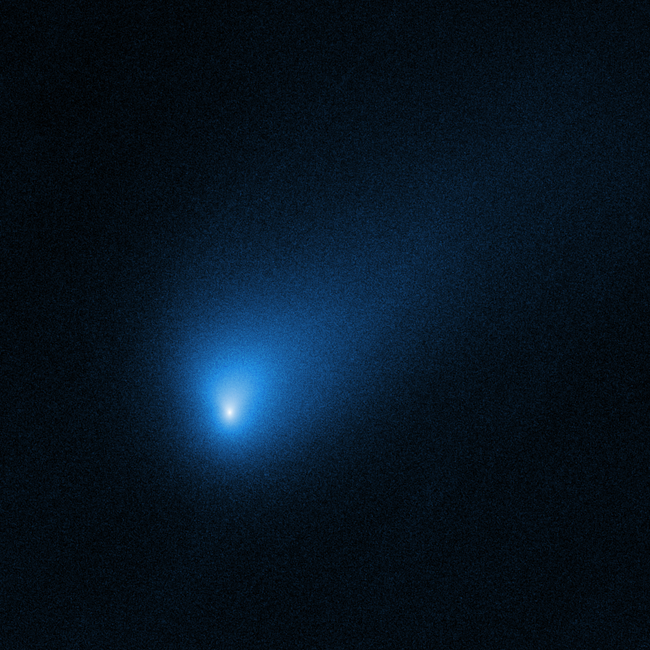 The first-known interstellar comet was recently seen by NASA's Hubble Space Telescope, and even though it comes from outside our solar neighborhood, Comet 21/Borisov looks a lot like the comets found inside the solar system. This comet is the second-known interstellar object after the space rock 1 I/'Oumuamua, but unlike its predecessor, Borisov is expected to hang out longer in the solar system (until mid-2020) giving astronomers more time to make observations.
Full Story: Hubble Space Telescope Spots Interstellar Comet Borisov (Video)
See Also: Interstellar Comet Borisov Looks Pretty Normal, New Observations Suggest
Plus: Watch As a Supernova Morphs and Its Speedy Shock Waves Reverse
Spacesuit gear revealed by Virgin Galactic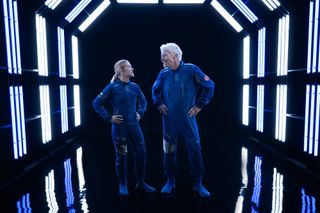 On Wednesday (Oct. 16), Virgin Galactic and apparel company Under Armour unveiled their new line of "spacewear" spacesuits, which includes a base suit, footwear and an astronaut jacket branded as "Limited Edition." The clothing line is the "iconography" of spaceflight according to billionaire Virgin founder Richard Branson, and the clothing is in keeping with Virgin Galactic's ongoing project to send passengers, at $250,000 (or more) a ticket, on suborbital commercial spaceflights aboard Virgin Galactic's SpaceShipTwo vehicle.
Full Story: Virgin Galactic Unveils Under Armour Spacesuits and 'Spacewear' for Space Tourist Flights
See Also: NASA Just Unveiled the Spacesuit to be Worn by First Woman on the Moon
Plus: Virgin Galactic May Raise the Ticket Price for SpaceShipTwo Again
More insight on InSight's stuck "mole."
A new piece of information about a "mole" instrument on Mars could help troubleshoot the mission. The "mole" is the nickname for the burrowing heat probe on NASA's InSight lander. It has been stuck under the Martian surface since February, and recently, engineers at NASA and the builders of the heat probe, the German Aerospace Center, figured out that it was stuck because of a lost in friction. Previously they thought it might have got caught with a large rock.
Full Story: Mole Movement! Mars Lander's Heat Probe Gets a Little Unstuck
Highest mission yet for Rocket Lab.
On Wednesday (Oct. 16), Rocket Lab's Electron booster launched to an altitude that was more than twice as high as any the company has performed to date. Electron launched from Mahia Peninsula in New Zealand to deploy a satellite from the California-based company Astro Digital 620 miles (1,000 kilometers) above Earth's surface.
Full Story: Rocket Lab Launches Highest Mission Yet to Put Astro Digital Satellite in Orbit
SpaceX submits paperwork for 30,000 more Starlink satellites.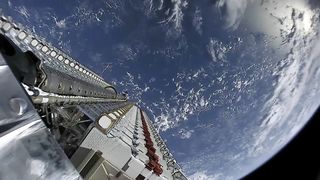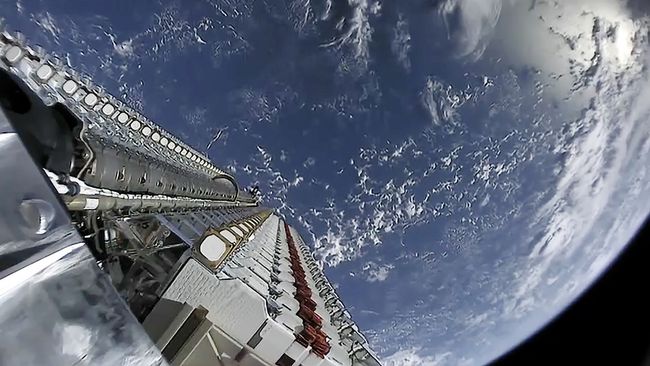 On Tuesday (Oct. 15), SpaceNews reported that the massive internet-satellite constellation from SpaceX, known as Starlink, could include an additional 30,000 satellites if the private spaceflight company gets the green light from the United Nations and the U.S. Federal Communications Commission (FCC). According to the report, SpaceX recently filed paperwork with the U.N. agency called the International Telecommunication Union.
Full Story: SpaceX's Starlink Constellation Could Swell by 30,000 More Satellites
See Also: Astronauts Debut Mission Patch for SpaceX Dragon Crewed Flight Test
Midnight fireball over China.
On Oct. 11, fireball shot across the sky over northeast China. The object, which appears to be a meteor, lit up the sky shortly past midnight Beijing Time. Scientists are reviewing videos of the fireball to figure out exactly what kind of object descended from above.
Full Story: Brilliant Midnight Fireball Lights Up Sky Over Northeast China
See Also: 'Cosmic Mudball Meteorite' Smells Like Brussels Sprouts, Finds New Home at Museum
Plus: Pyramid-Size Asteroid to Hurtle Past Earth (Again)
UK will send its first rover to the moon in 2021.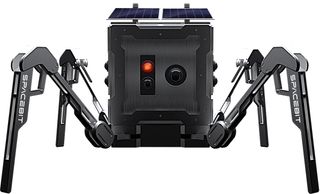 The United Kingdom may be sending its first payload to the moon in a couple of years. The London-based company Spacebit developed a four-legged rover will launch onboard a moon lander from the Pennsylvania-based company Astrobotic in 2021, according to representatives of both companies. Astrobotic would launch into space aboard a United Launch Alliance Vulcan Centaur rocket.
Full Story: UK's 1st Moon Rover to Launch in 2021