A reality show competition signed an agreement with NASA, a new study shows that thousands of tons of interplanetary dust fall on Earth every year and a fireball flies over South Florida. These are some of the top stories this week from Space.com. 
New Horizons mission reaches a milestone distance from the sun. 
NASA's New Horizons probe captured incredible imagery of Pluto during a flyby six years ago, becoming the first-ever spacecraft to fly past the distant dwarf planet. A new accomplishment for the mission is in reach this weekend, when New Horizons gets to a whopping 50 astronomical units away from the sun (or 50 times Earth's distance from the sun). The Voyager spacecraft are the only probes to have travelled this far into space.
Full story: NASA's New Horizons probe reaches rare distance, looks out to farthest Voyager
Thousands of tons of interplanetary dust land on Earth yearly.
Meteors and fireballs are dramatic, hefty visitors to Earth, but their collective weight is nothing compared to the dust from space that hits Earth every year. A new study found that 5,200 tons (4,700 metric tons) of interplanetary dust lands each year on our planet. Meteorites, by comparison, bring less than 10 tons (nine metric tons) of material from space. 
Full story: 5,200 tons of space dust falls on Earth each year, study finds
Ingenuity's first Mars flight is postponed.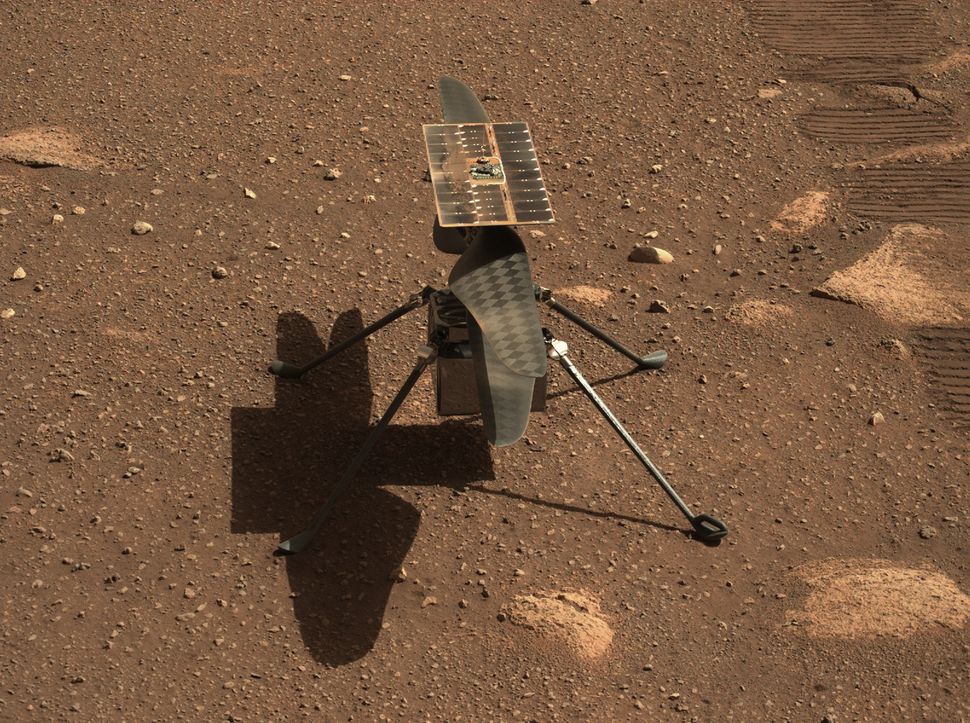 NASA and the public are eagerly awaiting the first flight of the space agency's Mars helicopter, Ingenuity. The scheduled window for takeoff opened on April 11, but Ingenuity's first flight attempt has been pushed forward to a yet-to-be-determined date. The delay was caused by a software glitch during a preflight test. 
Full story: NASA's Mars helicopter Ingenuity won't fly until next week at the earliest
See also: How NASA's Mars helicopter Ingenuity can fly on the Red Planet
Crew-2 ready for takeoff.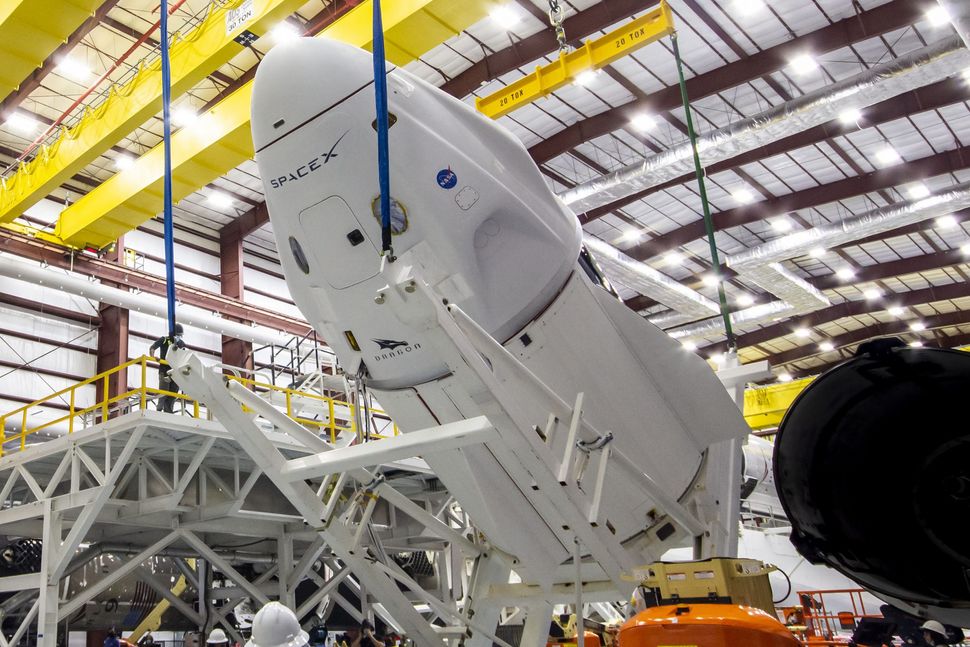 A flight readiness review for the Crew-2 mission from SpaceX and NASA was successfully completed on Thursday (April 15).  Crew-2's mission includes NASA astronauts Shane Kimbrough and Megan McArthur, Japan Aerospace Exploration Agency (JAXA) astronaut Akihiko Hoshide and European Space Agency (ESA) astronaut Thomas Pesquet. They are now scheduled to fly up to the International Space Station this Thursday (April 22). 
Full story: NASA, SpaceX are 'go' to launch Crew-2 astronauts to space station on Earth Day
See also: SpaceX's next astronaut launch for NASA lifts off April 22. How to watch online.
The U.S. Mint will issue Sally Ride quarters. 
Sally Ride, the first U.S. woman astronaut to fly into space, will be featured as part of the U.S. Mint's American Women Quarters Program. Ride's likeness will be printed along with the likeness of American writer Maya Angelou beginning next year until 2025. During her space flying career, Ride logged a total of 14 days and 8 hours in space and circled Earth 230 times. 
Full story: US Mint to honor astronaut Sally Ride on 'American Women' quarter
After 45 years, Russia will make a lunar return this fall.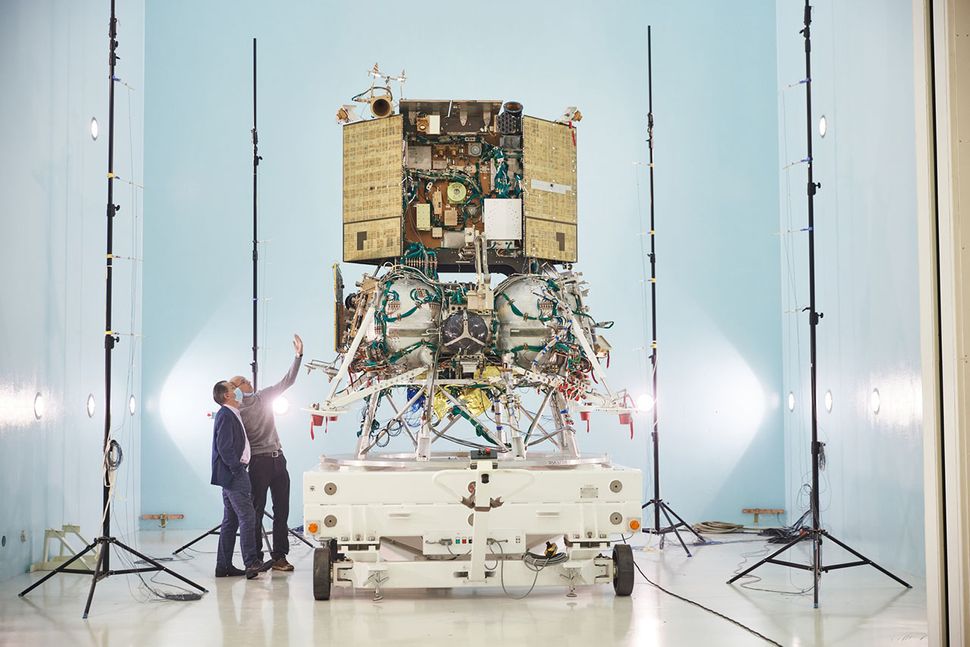 Russia's Luna 25 mission is scheduled to launch in October 2021. The lander is designed to study ice that is permanently frozen on the moon's surface and if all goes well, Luna 25 will be followed by several future Luna missions this decade. Luna 25's arrival to the moon later this year would mark the first time in 45 years that Russia lands on Earth's natural satellite. 
Full story: Russia is going back to the moon this year
Blue Origin performs 'astronaut rehearsal' test. 
Blue Origin launched its first upgraded New Shephard suborbital vehicle, known as RSS First Step, this week. The spaceflight company was created and is run by Amazon CEO Jeff Bezos. Wednesday's test (April 14) in West Texas is the 15th uncrewed test flight of New Shepard. 
Full story: Blue Origin aces 'astronaut rehearsal' New Shepard test flight
Fireball visible over South Florida. 
A fireball lit up the skies over South Florida on Monday (April 13). Spectators in places like Tampa Bay and West Palm Beach caught the evening flash. The fireball was also noticed by the Geostationary Lightning Mapper (GLM), an instrument that watches for changes in brightness in Earth's atmosphere to monitor lightning. 
Full story: Fireball meteor burns up over South Florida
UAE Space Agency picks its first woman astronaut candidate.  
The United Arab Emirates (UAE) has selected two new astronaut candidates from an initial pool of over 4,000 applications. The UAE Space Agency announced on April 10 that Nora AlMatrooshi and Mohammad AlMulla were picked. They will join NASA's next astronaut class to undergo basic training and to prepare for spacefaring missions. AlMatrooshi is the UAE's first woman astronaut candidate. 
Full story: UAE names two new astronauts, including first woman candidate
A reality show competition seeks contestants who want to go to space. 
A reality show competition called Space Hero is looking for contestants that would compete for the prize of traveling to the International Space Station. The company hosting this contest has signed a Space Act Agreement with NASA, but the contract does not give a green light for a private astronaut mission up to the space station. The contract offers initial cooperation and information exchange between the company and NASA. The spaceflight would be provided by American aerospace company Axiom Space. 
Full story: 'Space Hero' reality show competition signs space act agreement with NASA
Follow us on Twitter @Spacedotcom and on Facebook.