Boeing's Starliner reaches for space, a water issue suspends all non-urgent spacewalks, and a glitch arises on the long-running Voyager 1 craft. These are some of the top stories this week from Space.com.
Starliner soars to space on International Space Station mission
Starliner aced a crucial insertion burn to put it on course to the International Space Station Thursday (May 19). Earlier in the day, the Boeing spacecraft lifted off flawlessly atop a United Launch Alliance (ULA) Atlas V rocket from Florida's Cape Canaveral Space Force Station.
Full story: Boeing Starliner capsule launches on critical NASA test flight to space station
Routine spacewalks are off the table amid a water leak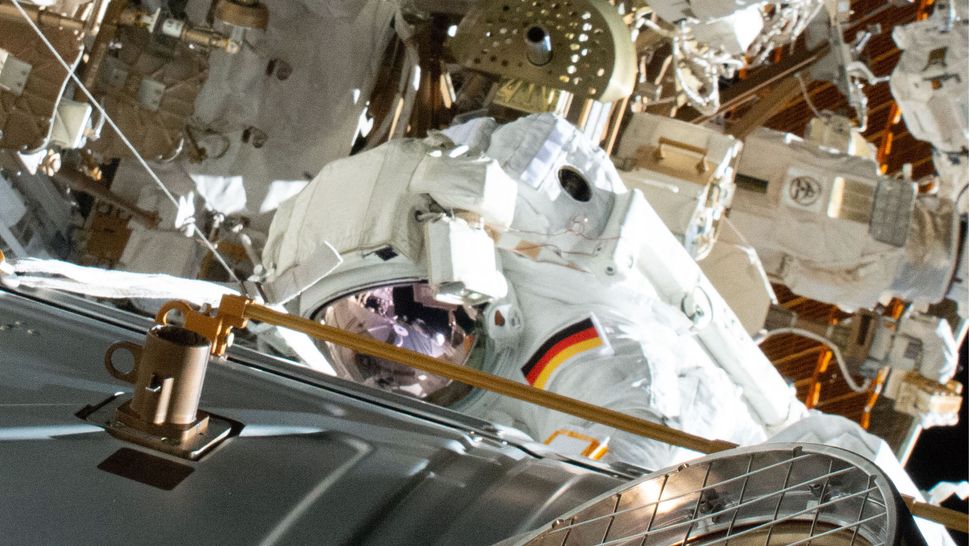 NASA will halt all but the most urgent spacewalks after water was found in an astronaut's helmet following a March excursion, agency officials said on Tuesday (May 17). This is the most serious issue since a far more serious water leak was addressed in 2014 in the agency's long-running extravehicular mobility unit spacesuits.
Full story: NASA shelves routine spacewalks for now due to leaky helmet
Voyager 1's signals are baffling scientists
NASA's Voyager 1, which launched in 1977, is still operating properly despite spending 45 years in space. But scientists on the mission recently noticed a strange glitch. The spacecraft seemed confused about its location in space, but did not experience a safe mode or alert controllers about that.
Full story: Voyager 1 glitch? Strange signals from venerable probe has NASA baffled
Landmark UFO hearing showed controversial evidence
The first open Congressional hearing concerning UFOs in 50 years left some industry observers wondering how helpful the discussion was. "I didn't expect much from those hearings, and I was not disappointed," said Robert Sheaffer, a leading skeptical investigator of UFOs. "It was long on posturing and promises, but very short on specifics."
Full story: What's next for UFO studies after landmark congressional hearing?
Can the United States avoid space-based warfare?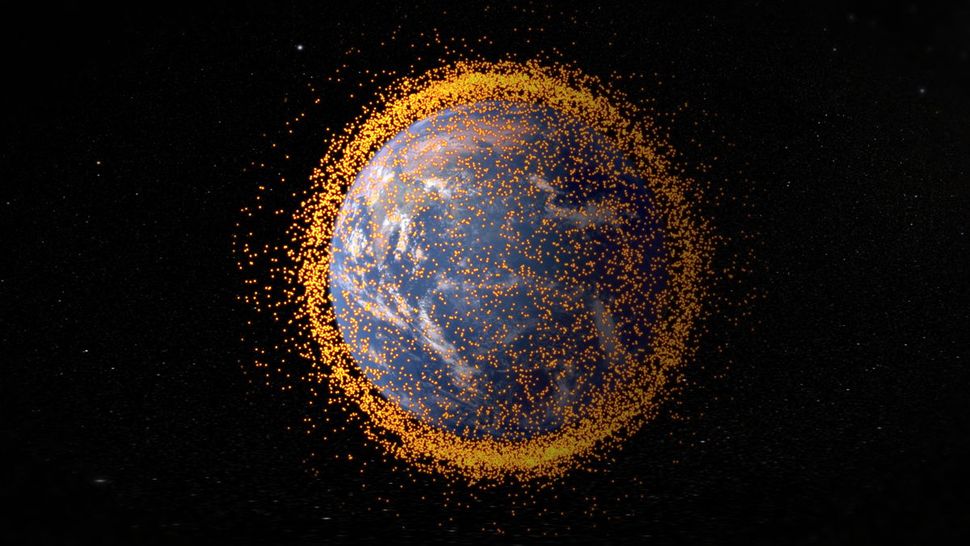 It's been an active year in military space, with anti-missile tests and Russia's ongoing and internationally condemned invasion of Ukraine. Between that, and longstanding development of the U.S. Space Force and space-based weapons, it's unclear where conflict in space will go next.
Full story: Amid tensions on Earth, the United States claims that 'conflict in space is not inevitable'
Longest total lunar eclipse in 33 years passes over millions of people
The moon became blood-red for a time during a total lunar eclipse Sunday (May 15) shining over millions of stargazers across four continents. It was the longest total phase of such an eclipse since 1989, hitting major centers in Europe and the Americas, among other locations.
Full story: Super Flower Blood Moon of 2022, longest total lunar eclipse in 33 years, wows stargazers
The Red Planet's quake-hunter is nearing its life's end
The Mars lander InSight is likely only a few months away from ending its mission. The NASA mission, on the surface since 2018, is battling a long-term accumulation of dust on its solar panels and is down to one-tenth of its available landing power of 5,000 watt-hours, officials said in a press conference Tuesday (May 17).
Full story: NASA's Mars lander InSight has only a few months to live on the Red Planet
U.K. startup claims a bureaucracy battle is delaying Icelandic launch
Skyrora, a rocket startup based in the United Kingdom, claims spaceflight licensing bureaucracy in Iceland is holding up a rocket launch. They say their suborbital launcher, Skylark L, has been waiting for the thumbs-up since September 2021 in what would be the biggest-ever rocket launch from Europe.
Full story: Iceland delaying biggest rocket launch from Europe with bureaucracy, start-up claims
Here are the 500 pounds of science aboard Boeing's Starliner
Boeing's OFT-2 mission is tasked to carry 500 pounds (225 kilograms) of cargo to the orbital laboratory. While that includes 440 pounds (200 kg) of which consists of food and supplies for the station's current crew, other payloads include several concerning science, and a set of memorabilia.
Full story: The science and cargo of Boeing's OFT-2 Starliner test flight to space station
A vehicle issue grounds Blue Origin's next space tourist flight
The Blue Origin NS-21 mission has been delayed from a planned Friday (May 20) launch date due to an issue with the New Shepard spacecraft. It is unclear when six space tourists will go aloft after "one of New Shepard's backup systems was not meeting our expectations for performance," Blue Origin said, adding they postponed the launch "in an abundance of caution."
Full story: Blue Origin delays next space tourist launch from May 20 due to vehicle issue
Follow us on Twitter @Spacedotcom and on Facebook.