Atlas 5 Rocket Launches Six Military Research Satellites into Orbit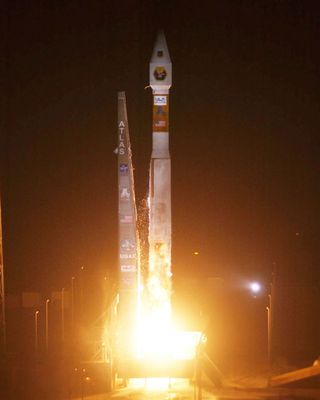 (Image credit: United Launch Alliance.)
An Atlas 5 rocketlaunched spaceward late Thursday, hauling a clutch of six military research satellites into orbit for the U.S.Air Force.
The United LaunchAlliance (ULA) booster shot into the night sky above Florida's CapeCanaveral Air Force Station at 10:10 p.m. EST (0310 March 9 GMT) carrying two OrbitalExpress spacecraft refueling demonstrators and four experimental microsatellitesunder the Air Force's Space Test Program-1 (STP-1) mission [image].
VIDEO: Riding Along with Orbital Express
"Thisis a proud moment in our company's history and a significant step forward inproviding our nation assured access to space using the most cost-effectivemeans possible," Michael Gass, ULA president and CEO, said in a post-launchstatement, adding that the space shot marked the first launch of an expendableAtlas booster for the U.S. Air Force.
Thursday's spaceshot occurred about a half hour later than planned due to launch range radiointerference and booster vent valve issues, though both proved only short delays.
OrbitalExpress, microsatellites reach orbit
Theflagship of the STP-1 mission is Orbital Express, a two-spacecraft mission todemonstrate the feasibility of autonomously servicing a satellite in space.
Built forthe Defense Advanced Research Projects Agency (DARPA), the $300 million vehiclesinclude the 2,100-pound (952-kilogram) ASTROservicing satellite and its 500-pound (226-kilogram) target NextSat [image].The spacecraft are expected to spend about three months testingautonomous satellite rendezvous, refueling and component replacement [image]in Earth orbit.
"We're veryproud to be at this point," USAF Lt. Col. Fred Kennedy, project manager forOrbital Express, said in a telephone interview before launch. "We've beenworking a long time to be at this stage."
Shortlyafter the Orbital Express spacecraft were deployed at 10:28 p.m. EST (0328March 9 GMT), the MidStar-1 microsatellite -- built by midshipmen at the U.S.Naval Academy [image]-- successfully reached orbit.
The 265-pound(116-kilogram) satellite carries a series of experiments, including a pairof space computer payloads, the Eclipse experiment to examine electrochemical membranesin space for NASA and Eclipse Energy Systems, and a prototype microdosimetersponsored by the National Space Biomedical Research Institute (NSBRI).
The ULAAtlas 5 rocket also orbited three other small spacecraft:
STPsat-1: A 343-pound (156-kilogram) satellite carrying two experiments to collect atmospheric data and demonstrate spacecraft technologies for the U.S. Air Force's Space Test Program [image].
Cibola Flight Experiment (CFEsat): A 350-pound (159-kilogram) satellite built for the Los Alamos National Laboratory to test a series of new technologies, including inflatable boom antennas, a new power supply and a prototype supercomputer designed to process data onboard rather than sending raw information directly to Earth [image].
FalconSat-3: Built by cadets at the U.S. Air Force Academy, the small, 119-pound (54-kilogram) satellite carries five experiments to study the near-Earth space plasma environment, test new hardware and demonstrate a Micropropulsion Attitude Control System [image].
"STP-1required an extraordinary level of coordination and innovation to achieve themission requirements," Jim Sponnick, ULA vice president of Atlas programs, saidin a statement. "One of those innovations was the mission design to achieve thetwo mission orbits, which was enabled by the development of a very flexible newguidance design."
Thursday's launch markedthe 80th consecutive successful space shot for an Atlas rocket and the ninth flightof the booster family's Atlas 5 variant.
VIDEO: Riding Along with Orbital Express
VIDEO: DEPTHX - Autonomous Diver Robot in Action
IMAGES: Robot Explorers
All About Satellites
Get the Space.com Newsletter
Breaking space news, the latest updates on rocket launches, skywatching events and more!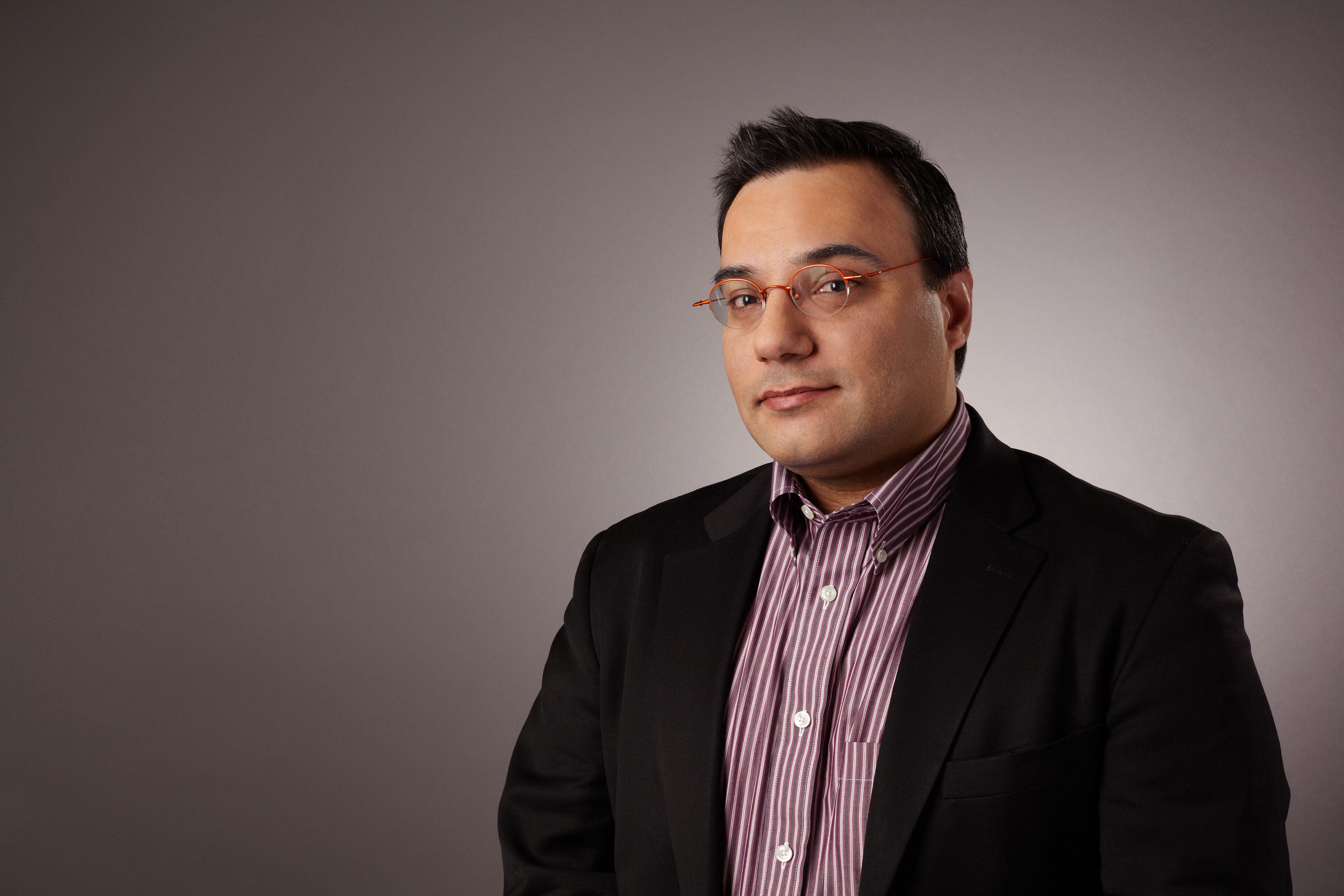 Tariq is the Editor-in-Chief of Space.com and joined the team in 2001, first as an intern and staff writer, and later as an editor. He covers human spaceflight, exploration and space science, as well as skywatching and entertainment. He became Space.com's Managing Editor in 2009 and Editor-in-Chief in 2019. Before joining Space.com, Tariq was a staff reporter for The Los Angeles Times covering education and city beats in La Habra, Fullerton and Huntington Beach. In October 2022, Tariq received the Harry Kolcum Award for excellence in space reporting from the National Space Club Florida Committee. He is also an Eagle Scout (yes, he has the Space Exploration merit badge) and went to Space Camp four times as a kid and a fifth time as an adult. He has journalism degrees from the University of Southern California and New York University. You can find Tariq at Space.com and as the co-host to the This Week In Space podcast with space historian Rod Pyle on the TWiT network. To see his latest project, you can follow Tariq on Twitter @tariqjmalik.