Mission Atlantis: Errant Fuel Sensor Scrubs Shuttle Launch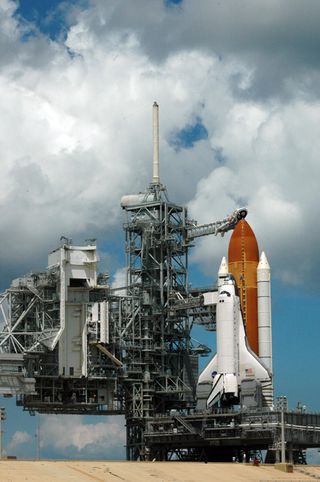 (Image credit: NASA/Ken Thornsley.)
Thisstory was updated at 11:17 a.m. EDT.
CAPECANAVERAL, Fla. - Last minute glitches continued to plague NASA's space shuttle Atlantis after anerrant fuel tank sensor prevented the orbiter and its six-astronaut crew fromrocketing towards the InternationalSpace Station (ISS) Friday.
For thesecond time in three days, Atlantis stood down from a plannedmid-day liftoff due to technical issues. The spacecraft's STS-115astronauts - commanded by veteran spaceflyer BrentJett - were buckled inside Atlantis and set to launch spaceward at 11:40:37a.m. EDT (1540:37 GMT) before shuttle managers scrubbed the attempted spaceshot.
"We had alot discussion...and we follow the rules," NASA launch director Michael Leinbachtold Jett, adding that the scrub falls in line with shuttle flightrestrictions.
"Weunderstand and we concur 100 percent," Jett replied. "That whole plan was givena lot of thought by a lot of smart people...it's the right thing to do."
Launch isnow set for 11:15 a.m. EDT (1515 GMT) tomorrow, with weather forecasts offeringan 80 percent chance of favorable flight conditions, NASA said.
"We've gota lot of confidence in tomorrow," Jett said.
NASA hasonly oneremaining day - Sept. 9 - to launch Atlantis' scrub-ridden mission to jumpstart ISS construction before settling into an extended delay to allow time fora Russian Soyuz mission to swap out station crewmembers. The next availablelaunch attempt can occur no earlier than late September or early October,shuttle officials have said.
Atlantis' STS-115mission will deliver a $371.8 million pair of newtrusses and solar arrays to the ISS. The spaceflight will mark NASA's thirdshuttle mission since the 2003Columbia accident and the first major ISSconstruction flight since late 2002.
JoiningJett aboard Atlantis STS-115 spaceflight are pilot ChrisFerguson and mission specialists JosephTanner, DanielBurbank, HeidemarieStefanyshyn-Piper and StevenMacLean - representing the Canadian Space Agency.
Sensorissues
Today'sscrub comes after a series of delays for Atlantis that culminated in thefailure of one of four liquid hydrogen fuel gauge sensors in the orbiter'sexternal tank.
Known as enginecutoff (ECO) sensors, the small detectors measure the amount of fuelremaining in a shuttle's external tank, and are designed as a backup system toshut down an orbiter's three main engines before propellant runs out.
ECO sensorNo. 3 inside the liquid hydrogen vessel at the bottom of Atlantis' 15-storyexternal tank failed a standard prelaunch check, in which launch controllers direct thefuel gauge to read 'dry' - indicating an empty tank - but the sensor continuedto read 'wet'.
Ifthe more than one ECO sensor reads wet when the fuel tank is actually dryduring launch, which would require a number of sequential failures, the enginescould ripapart and cause catastrophic damage. A false 'dry' reading when fuelactually remains could shut down Atlantis' engines prematurely before theshuttle reaches its intended orbit.
NASAflight rules typically call for four working sensors in both the liquid oxygenand liquid hydrogen fuel tanks, but the regulations do have an exception thatwould allow a Saturday launch. That approval hinges on the results ofadditional sensor checks as engineers drain Atlantis' external tank tonight andrefill it early Saturday.
Ifall four sensors work fine, or if the problem occurs exactly as seen today,Atlantis could launch on Saturday, NASA spokesperson June Malone told SPACE.com.
Thatsame rationale allowed NASA's space shuttle Discovery to launchits STS-114 return to flightmission in July 2005 despite a 13-daydelay due to a similar ECO sensor problem. The sensors, all tracked to abatch manufactured in 1996, were later replaced with new versions in futureshuttle external tanks.
Malone saidthe external tank draining and refilling process will give shuttle engineers acritical look at the health of its ECO sensors.
"Theyare very valuable," NASA spokesperson June Malone told SPACE.com of theadditional sensor checks. "It's simply more data to measure the sensorperformance."
Delays aplenty
Atlantishas suffered a series of inopportune delays from its initial Aug. 27 launchdate. The flight has been postponed due to a lightningstrike to the shuttle's launch pad, weather threats from a tropicaldepression and - on Wednesday - a powerglitch in a pump motor that helps cool one of the spacecraft's three vitalfuel cells. The fuel cell issue led shuttle officials to scruba Sept. 6 launch attempt, but was not in violation of any flightrules.
There wereno additional fuel cell pump motor issues akin to that which prevented a Sept.6 launch attempt for Atlantis, NASA spokesperson George Diller said.
"It's anextremely complicated machine, the space shuttle," NASA astronaut Robert Satcher told SPACE.comThursday. "It takes a lot of people with expertise to make it work, and they doa very good job at it."
Gallery: Prepping Atlantis
Complete Space Shuttle Mission Coverage
NASA's STS-115: Shuttle Atlantis to Jump Start ISS Construction
The Great Space Quiz: Space Shuttle Countdown
Complete Coverage: ISS Expedition 13
Get the Space.com Newsletter
Breaking space news, the latest updates on rocket launches, skywatching events and more!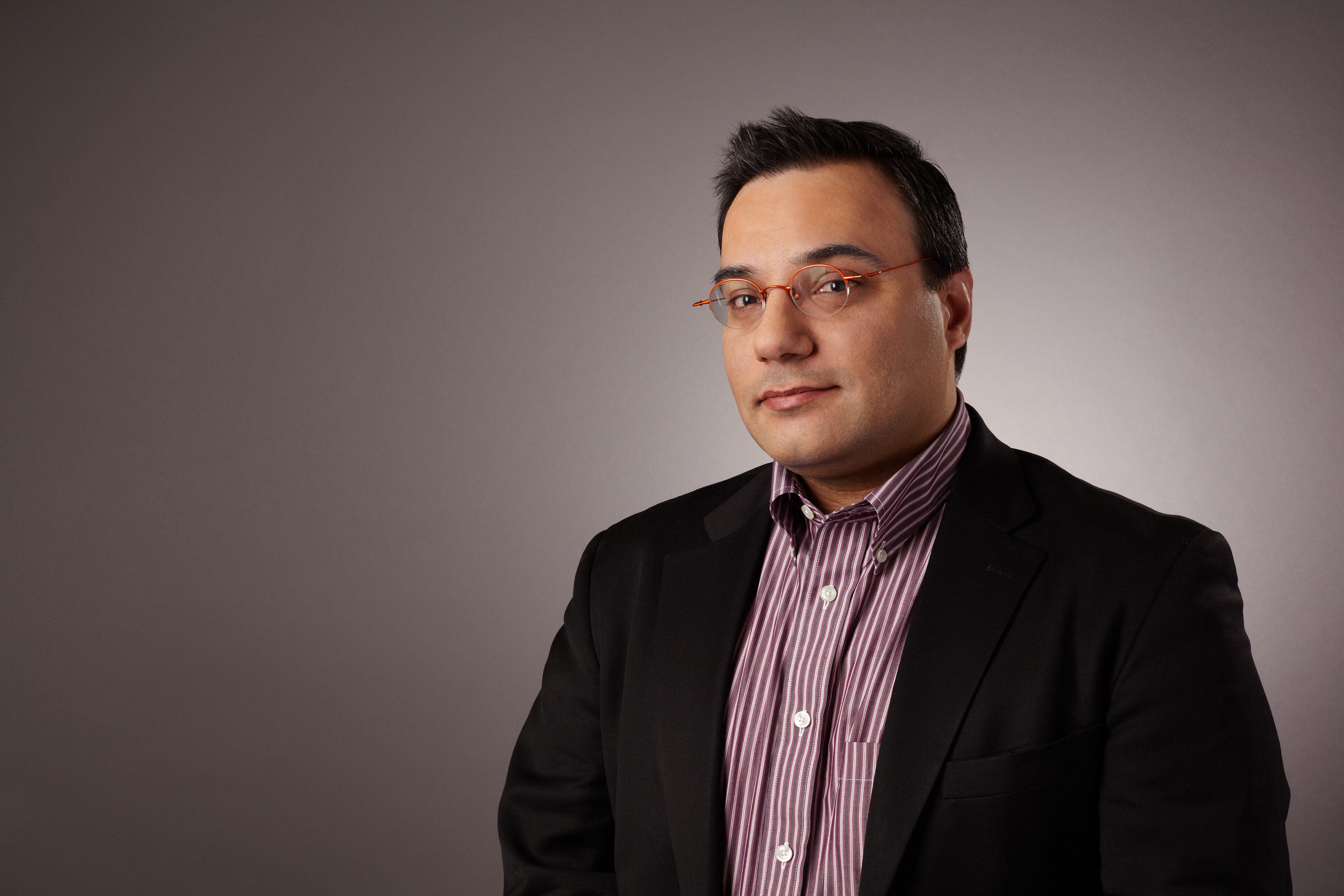 Tariq is the Editor-in-Chief of Space.com and joined the team in 2001, first as an intern and staff writer, and later as an editor. He covers human spaceflight, exploration and space science, as well as skywatching and entertainment. He became Space.com's Managing Editor in 2009 and Editor-in-Chief in 2019. Before joining Space.com, Tariq was a staff reporter for The Los Angeles Times covering education and city beats in La Habra, Fullerton and Huntington Beach. In October 2022, Tariq received the Harry Kolcum Award for excellence in space reporting from the National Space Club Florida Committee. He is also an Eagle Scout (yes, he has the Space Exploration merit badge) and went to Space Camp four times as a kid and a fifth time as an adult. He has journalism degrees from the University of Southern California and New York University. You can find Tariq at Space.com and as the co-host to the This Week In Space podcast with space historian Rod Pyle on the TWiT network. To see his latest project, you can follow Tariq on Twitter @tariqjmalik.