Space Station Crew Discards Unmanned Cargo Ship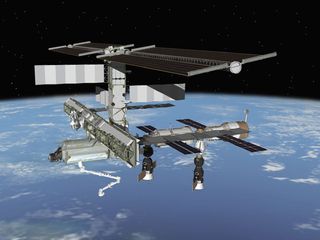 (Image credit: NASA/JSC.)
Two astronautscast off a spent cargo ship from the International Space Station (ISS) earlyFriday in move that will free up a docking port outside the orbital laboratory.
ISS Expedition12 commander Bill McArthur and flight engineer Valery Tokarev undocked theRussian-built Progress19 vehicle, an unmanned supply ship that sat at the aft end of the station'sZvezda service module since its Sept. 10 arrival.
McArthurand Tokarev crammed Progress 19 with trash, unneeded equipment and clothes andsiphoned its last remaining supplies of water and oxygen before undocking it at5:06:10 EST (1006:10 GMT) Friday. After a brief engine firing to fly clear ofthe space station, the Progress 19 vehicle began its Earthward descent and isexpected to burn up in the planet's atmosphere.
Someparts of the spacecraft may survive atmospheric reentry and plummet into thePacific Ocean about 1,864 miles (3,000 kilometers) east of Wellington, NewZealand, Russian ISS mission control spokesperson Valery Lyndin told the InterfaxNews Agency.
Progress 19'sdeparture clears the way for a brief spaceflight on March 20 by the Expedition12 astronauts. McArthur and Tokarev are expected to relocatetheir Soyuz TMA-7 vehicle from its berth at the Earth-facing port on thestation's Zarya control module in anticipation of their relief crew's arrival.
In a dailyISS update, NASA spokesperson Rob Navias said the "Progress and Soyuz shell game"clears the Zarya docking port for Expedition13 commander Pavel Vinogradov, flight engineer Jeffrey Williams and MarcosPontes - Brazil's first astronaut. Pontes and the Expedition 13 crew willlaunch from Baikonur Cosmodrome in Kazakhstan on March 29 at 9:30 p.m. EST (0230March 30 GMT) and dock the station two days later.
Duringtheir short spaceflight, McArthur and Tokarev will each don their Russian-builtSokol spacesuits, climb inside their Soyuz vehicle and undock from the ISS at 1:45a.m. EST (0645 GMT). By 2:22 a.m. EST (0722 GMT), they should arrive at thestation's Zvezda berth, NASA officials said.
McArthurand Tokarev are less than six weeks away from completing their six-monthmission aboard the ISS. The two astronauts arrived aboard the station inOctober 2005 and are expected to return to Earth with Pontes in early April.
WhileProgress 19 has left the ISS, another unmanned cargo ship remains parked at thestation's Pirs docking compartment. That resupply ship, Progress20, arrived at the ISS on Dec. 23.
Complete Coverage: ISS Expedition 12
Complete Coverage: ISS Expedition 13
Get the Space.com Newsletter
Breaking space news, the latest updates on rocket launches, skywatching events and more!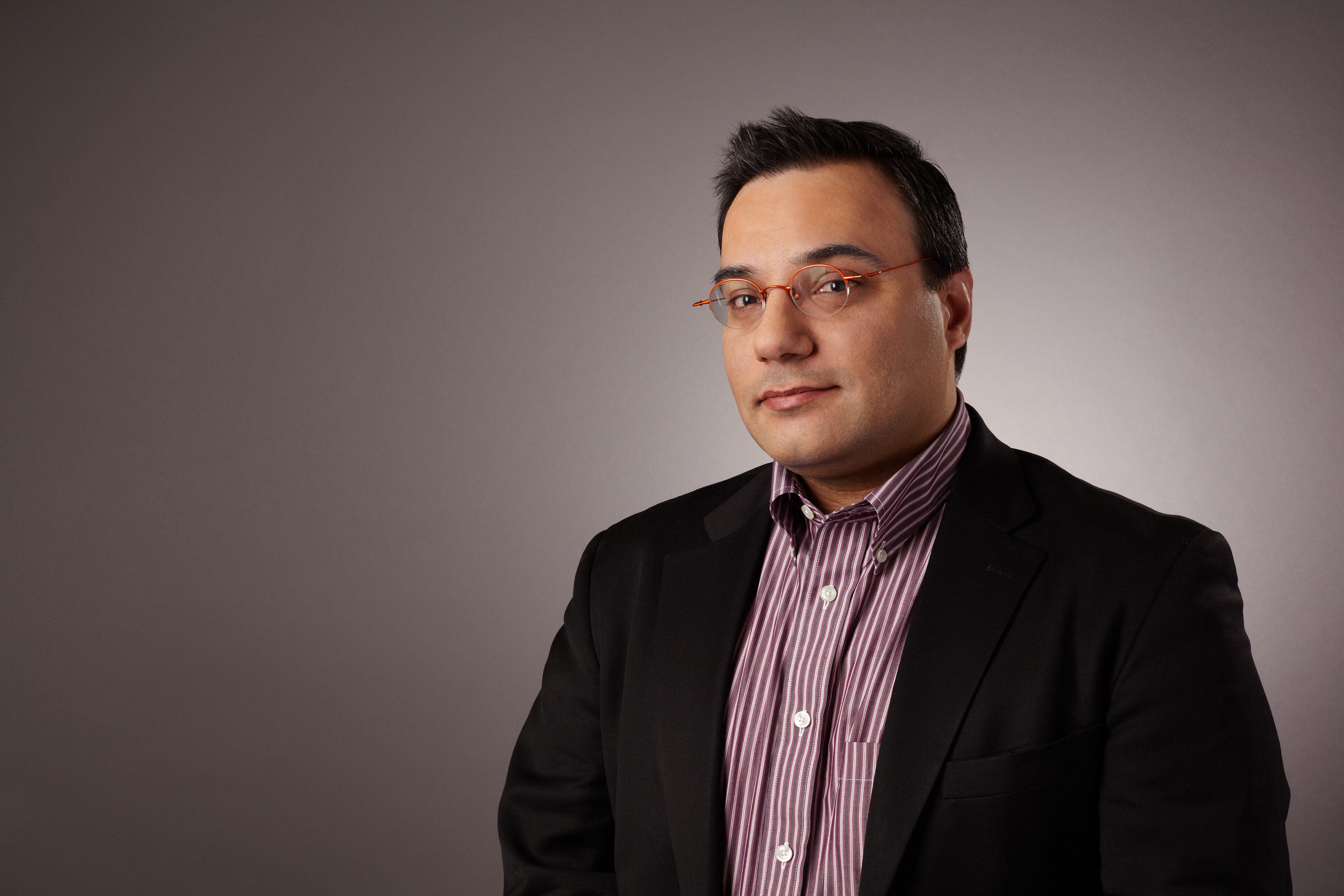 Tariq is the Editor-in-Chief of Space.com and joined the team in 2001, first as an intern and staff writer, and later as an editor. He covers human spaceflight, exploration and space science, as well as skywatching and entertainment. He became Space.com's Managing Editor in 2009 and Editor-in-Chief in 2019. Before joining Space.com, Tariq was a staff reporter for The Los Angeles Times covering education and city beats in La Habra, Fullerton and Huntington Beach. In October 2022, Tariq received the Harry Kolcum Award for excellence in space reporting from the National Space Club Florida Committee. He is also an Eagle Scout (yes, he has the Space Exploration merit badge) and went to Space Camp four times as a kid and a fifth time as an adult. He has journalism degrees from the University of Southern California and New York University. You can find Tariq at Space.com and as the co-host to the This Week In Space podcast with space historian Rod Pyle on the TWiT network. To see his latest project, you can follow Tariq on Twitter @tariqjmalik.