How the Hubble Space Telescope Works (Infographic)

(Image credit: Karl Tate, SPACE.com Infographics Artist)
Launched from space shuttle Discovery on April 24, 1990, the Hubble Space Telescope orbits at an altitude of about 350 miles (560 kilometers). The telescope is 43.5 feet (13.2 meters) long, weighs 24,500 pounds (11,110 kilograms) and cost $2.5 billion.
Hubble's six cameras and sensors see visible, infrared and ultraviolet light. At the heart of Hubble is its 8-foot-diameter (2.4 meters) primary mirror. The Hubble telescope is named after the famed late astronomer Edwin Hubble, who has been lauded as the father of modern cosmology and determined the rate of the expansion of the universe.
Hubble Quiz: Do You Know the Famous Space Telescope?
Incoming light strikes the primary mirror, and is reflected onto the secondary mirror and through a hole in the primary mirror, until it finally reaches a focal point at the science instruments. The complicated path increases the telescope's focal length. [Amazing Photos by the Hubble Space Telescope]
When Hubble was first trained on distant heavenly targets, astronomers were horrified to discover that the images were out of focus. The primary mirror had been ground to the wrong prescription. After astronauts installed corrective optics in 1993, the view was clear.
Inside the Hubble Telescope's Universe | Video Show
Hubble was designed to be serviced on-orbit by space-shuttle astronauts. Cameras, sensors and even the large solar-panel "wings" have been replaced. Hubble was visited five times: in 1993, 1997, 1999, 2002 and 2009. Since the retirement of the space shuttles in 2011, no more manned Hubble visits are planned.
Scheduled to launch in 2018, Hubble's successor, the James Webb Space Telescope (JWST) will orbit about 930,000 miles (1.5 million km) away from Earth.
The JWST's 21-foot-diameter (6.4 m) mirror dwarfs that of Hubble. The James Webb Space Telescope is estimated to cost a total of $8.8 billion.
Get the Space.com Newsletter
Breaking space news, the latest updates on rocket launches, skywatching events and more!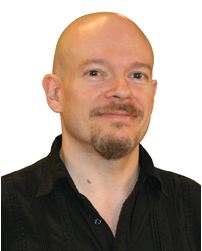 Karl's association with Space.com goes back to 2000, when he was hired to produce interactive Flash graphics. From 2010 to 2016, Karl worked as an infographics specialist across all editorial properties of Purch (formerly known as TechMediaNetwork). Before joining Space.com, Karl spent 11 years at the New York headquarters of The Associated Press, creating news graphics for use around the world in newspapers and on the web. He has a degree in graphic design from Louisiana State University and now works as a freelance graphic designer in New York City.