Launch Photos: NASA's TDRS-K Communications Satellite Blasts Off
NASA Launches TDRS-K Communications Satellite
An Atlas 5 rocket carrying NASA's TDRS-K next-generation satellite streaks spaceward from a pad at Cape Canaveral Air Force Station in Florida at 8:48 p.m. ET on Jan. 30, 2013.
Atlas 5 Rocket at Cape Canaveral
The Atlas 5 rocket is set to blast off from Cape Canaveral Air Force Station in Florida tonight (Jan. 30).
TDRS-K Set to Launch
The 11th Tracking Data and Relay Satellite (TDRS-K) is set to launch tonight (Jan. 30).
TDRS-K Set to Launch
The 11th Tracking Data and Relay Satellite (TDRS-K) and the Atlas 5 rocket that will take it to space at one hour until launch.
Mission Control during TDRS-K Launch
NASA's mission control room is full in anticipation of the TDRS-K launch tonight (Jan. 30).
Atlas 5 Moving the TDRS-K Satellite
NASA established the TDRS project in 1973 to provide around-the-clock and around-the-Earth communications for the network that routes voice calls, telemetry streams and television signals from the International Space Station, as well as other orbiting spacecraft.
NASA's TDRS-K Communications Satellite Explained (Infographic)
See how NASA's TDRS-K and L satellite work with the agency's Tracking and Data Relay Satellites constellation to provide continuous contact with spacecraft orbiting Earth. See the full SPACE.com Infographic here.
SP_130128_TDRSK_Launch.jpg
NASA Readies Addition To Fleet Of Communication Satellites
SP_130128_TDRSKCommunicationSatellite.jpg
NASA Preparing To Launch New Communication Satellite
Boeing Tech Checks Out TDRS-K Spacecraft
In the Astrotech payload processing facility in Titusville, Fla. near NASA's Kennedy Space Center, a Boeing technician checks out the Tracking and Data Relay Satellite, TDRS-K. This image was released Jan. 11, 2013.
Get the Space.com Newsletter
Breaking space news, the latest updates on rocket launches, skywatching events and more!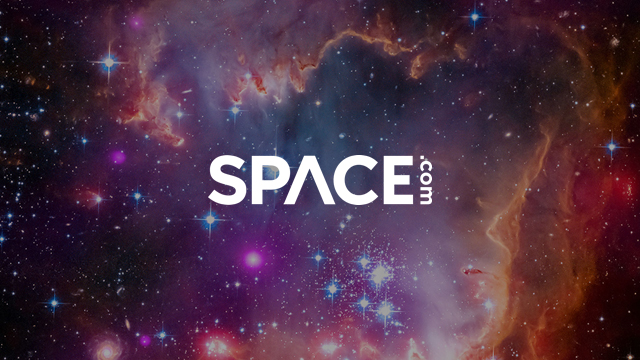 Space.com is the premier source of space exploration, innovation and astronomy news, chronicling (and celebrating) humanity's ongoing expansion across the final frontier. Originally founded in 1999, Space.com is, and always has been, the passion of writers and editors who are space fans and also trained journalists. Our current news team consists of Editor-in-Chief Tariq Malik; Editor Hanneke Weitering, Senior Space Writer Mike Wall; Senior Writer Meghan Bartels; Senior Writer Chelsea Gohd, Senior Writer Tereza Pultarova and Staff Writer Alexander Cox, focusing on e-commerce. Senior Producer Steve Spaleta oversees our space videos, with Diana Whitcroft as our Social Media Editor.