X Prize For Human Orbital Vehicle Studied
TheX Prize Foundation has completed a study on how the Federal Government--NASA--canestablish cash prizes to spur human-carrying orbital spacecraft.
AHuman Orbital Vehicle (HOV) challenge would build upon NASA's CentennialChallenges program. Presently, however, that effort is limited in the size ofprizes offered by the space agency, now no greater than $250,000.
NASA'sCentennial Challenges are contests to stimulate innovation and competition insolar system exploration and ongoing NASA mission objectives.
Numbersof Centennial Challenges have already been put in place, from tether and beampower competitions to astronaut glove development and making oxygen out of theMoon's regolith.
Congressional action
TheHOV Challenge, as identified in the X Prize Foundation study, would best beserved if $100 million to $500 million could be offered by NASA.
Sucha ramping up of NASA prize money might not be too far off the mark, accordingto an X Prize Foundation statement released today. It points out that the NASAAuthorization Act of 2005--now making its way through Congress--will allow thecivilian space agency to award much larger prizes.
Boththe House and Senate versions of the bill that is scheduled for conference inmid-December include provisions that would allow NASA to offer prizes worthmillions of dollars or more.
Ideal deal
An"ideal" HOV Challenge, according to the X Prize Foundation study made availabletoday, would offer some $200 million to $300 million in total prizepurses--divided into two tiers.
TierOne would offer $75 million in prizes for a non-reusable, two-to-three seatorbital vehicle that flies to low Earth Orbit and is recovered safely. Thefirst place winner would snag $50 million. A second place winner would garner$25 million.
ATier Two effort would tender $225 million in prizes for reusable, two-to-threeseat orbital vehicle that is a high capacity craft that flies twice within 60days. First place winner would receive $150 million, while second place ispegged at $75 million.
Teamsvying for these prizes would be able to compete for both tiers, or may elect tocompete only for one tier. Ideally, prize purses are tax free, explains the XPrize Foundation study.
Stimulus to industry
Inthe assessment conducted by an X Prize Foundation study team, a $50 millionprize is probably the minimum amount for any Human Orbital Vehicle Challenge.Deemed as an ideal purse is $250 million in prize money, flagged not only asbest use of funds but also provides the "biggest stimulus" to industry.
Clearly,the more cash the better.
Forexample, $500 million might allow major breakthroughs. On the other hand, sucha prize at that value introduces new problems, such as obtaining such a largeslug of money in the first place.
Alsounderscored in the study is that each team may require many investors to raisesufficient capital to compete for the HOV Challenge.
Key considerations
Amongkey considerations identified by the X Prize Foundation study regarding the HOVChallenge:
Foreign participation should be allowed so long as winning spacecraft would be eligible for purchase/use under "Buy American" laws.
Primary customers for such vehicles are likely to be NASA and the U.S. Department of Defense.
Trust the Federal Aviation Administration (FAA) process. That is, NASA shouldn't impose safety standards, launch site restrictions. NASA should, however, provide technical assistance to teams dealing with the FAA.
Allow companies to keep Intellectual Property, but require them to grant NASA "most favored nation" status.
TheX Prize Foundation is an educational non-profit prize institute based in Santa Monica , California. It was the Foundation's $10 million Ansari X Prize that wasclaimed last year by back-to-back suborbital flights of SpaceShipOne fromMojave, California to the edge of space.
Accordingto the Foundation, "prizes are the most cost effective way to advance andaccelerate research and development in any particular field."
Asummary presentation on the HOV idea issued by the X Prize Foundation isavailable at: www.xprizefoundation.com/news/HOVES-summary.pdf
Get the Space.com Newsletter
Breaking space news, the latest updates on rocket launches, skywatching events and more!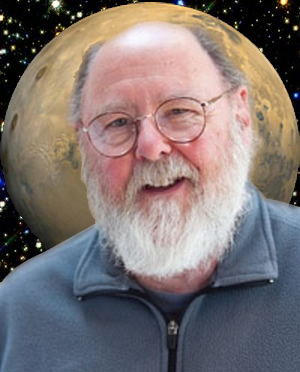 Leonard David is an award-winning space journalist who has been reporting on space activities for more than 50 years. Currently writing as Space.com's Space Insider Columnist among his other projects, Leonard has authored numerous books on space exploration, Mars missions and more, with his latest being "Moon Rush: The New Space Race" published in 2019 by National Geographic. He also wrote "Mars: Our Future on the Red Planet" released in 2016 by National Geographic. Leonard has served as a correspondent for SpaceNews, Scientific American and Aerospace America for the AIAA. He was received many awards, including the first Ordway Award for Sustained Excellence in Spaceflight History in 2015 at the AAS Wernher von Braun Memorial Symposium. You can find out Leonard's latest project at his website and on Twitter.