Photos: China's First Space Station
China's Shenzhou Docks With Space Station Module
This graphic from a China Astronaut Training Center presentation depicts a Chinese Shenzhou spacecraft docked at the country's first space station module Tiangong-1.
Chinese Spacewalks
An artist's illustration of Chinese astronauts spacewalking outside their Shenzhou spacecraft. Future Shenzhou missions will feature spacewalks ahead of orbital rendezvous and docking demonstrations.
China Unveils Space Station Concept
The space station design was unveiled on a live broadcast to celebrate the Chinese New Year.
China's First Spacewalker Does the Wave
Chinese astronaut Zhai Zhigang waves from outside his Shenzhou 7 spacecraft September 27, 2008. He became his country's first spacewalker.
China's First Spacewalk
Zhai Zhigang waves the flag of the People's Republic of China from space, as his crewmate, Liu Boming, peeks his head out of the hatch.
China in Space
NASA, Russia and their space station partners are not the only countries launching humans off the planet. China has launched two manned spaceflight aboard its Shenzhou spacecraft since 2003, with plans set for a three-person flight, spacewalks, future orbital laboratories and even unmanned and crewed moon mission in the coming decades. Here is an image of China's first spacewalk.
China Reaches New High for Most Space Missions in a Year
A Chinese Long March 3C rocket stands poised to launch China's second moon mission, the Chang'e 2 lunar orbiter, on Oct. 1, 2010.
U.S.-China Cooperation: The Great Space Debate
Luo Ge (center), Vice Administrator of the China National Space Administration, dons a U.S. astronaut glove as he and his colleagues tour NASA's Goddard Space Flight Center in Greenbelt, Maryland earlier this month. Image Courtesy: GSFC/Christopher Gunn
China's Rocket Family
China has developed a family of boosters over the years, including new development of a heavy-lift launcher to fly by 2011. Image
China's Plan for Space Docking Tests
This illustration depicts a Chinese Shenzhou vehicle approaching the Tiangong 1 space lab during orbital rendezvous and docking tests, a precursor for space station construction.
Get the Space.com Newsletter
Breaking space news, the latest updates on rocket launches, skywatching events and more!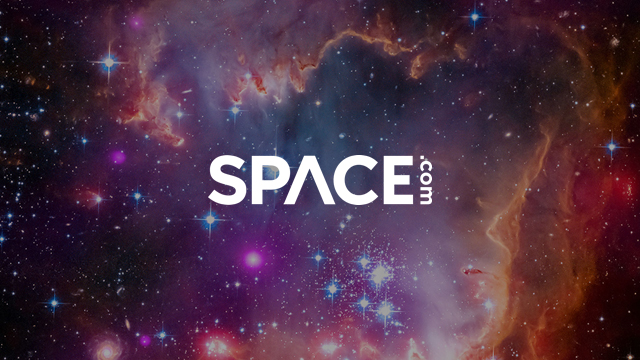 Space.com is the premier source of space exploration, innovation and astronomy news, chronicling (and celebrating) humanity's ongoing expansion across the final frontier. Originally founded in 1999, Space.com is, and always has been, the passion of writers and editors who are space fans and also trained journalists. Our current news team consists of Editor-in-Chief Tariq Malik; Editor Hanneke Weitering, Senior Space Writer Mike Wall; Senior Writer Meghan Bartels; Senior Writer Chelsea Gohd, Senior Writer Tereza Pultarova and Staff Writer Alexander Cox, focusing on e-commerce. Senior Producer Steve Spaleta oversees our space videos, with Diana Whitcroft as our Social Media Editor.