Virgin Orbit receives $17 million bid from Stratolaunch for carrier plane and related aircraft assets
The agreement leaves the door open for competing offers but locks in the floor price.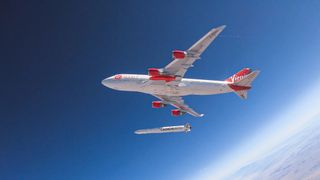 (Image credit: Virgin Orbit/Greg Robinson)
Virgin Orbit has received a $17 million bid for its aircraft assets from the hypersonic vehicle company Stratolaunch, according to new court filings released Tuesday (May 16).
Virgin Orbit, which filed for bankruptcy in early April after it failed to secure long-term funding, and Stratolaunch, the builder of the world's biggest airplane, called Roc, entered what's called a "stalking horse bid," which is a term used for an initial bid on a bankrupt company's assets.
Such an agreement leaves the door open for competing offers from other interested parties — including bids for assets that Stratolaunch is eyeing — but locks in the floor price.
Related: Failed Virgin Orbit launch leaves open opportunity for UK as a space 'underdog'
The $17 million bid by Stratolaunch, an aerospace company that was started in 2011 by Microsoft co-founder Paul Allen and later bought by Cerberus Capital Management, focuses on Virgin Orbit's modified 747-400 Boeing aircraft called Cosmic Girl as well as related assets needed to operate the plane. Cosmic Girl is known for carrying Virgin Orbit's LauncherOne rocket into the sky, then dropping it at an altitude of about 35,000 feet (10,700 meters), at which point the rocket fires up its onboard motor to get to space.
LauncherOne enjoyed a streak of four consecutive successful launches that was broken by a failure during its latest mission, which lifted off from Spaceport Cornwall in England this past January.
Virgin Orbit "negotiated with Stratolaunch extensively" over multiple rounds across weeks to nail down the terms of the agreement, according to Tuesday's court filing. Those "hard-fought negotiations" resulted in the $17 million bid in cash from Stratolaunch, which has not yet publicly announced its bid. The aerospace company will deposit the amount in escrow immediately if the deal goes through, according to CNBC's Michael Sheetz.
The failure of Virgin Orbit's January 2023 mission, called "Start Me Up," resulted in the loss of nine customer satellites and was likely a factor on the company's road to the bankruptcy filing. (A month-long investigation into the failure confirmed that a dislodged fuel filter within LauncherOne was to blame, and a modified design was incorporated into the next rocket slated to fly later this year, company representatives said in a statement last month).
On April 4, not long after it failed to secure long-term financing, Virgin Orbit, which was already operating at a $50.5 million loss, furloughed all but 100 employees and filed for bankruptcy. A month later, the company announced that more than 30 parties showed interest in continuing to operate the business and retain the remaining staff, according to a company statement on May 8.
"I'm pleased with the number and quality of the indications of interest we've received, which we believe reflects the innovative ideas and hard work the team has put into the development of this unique system," Virgin Orbit's CEO Dan Hart said in that statement.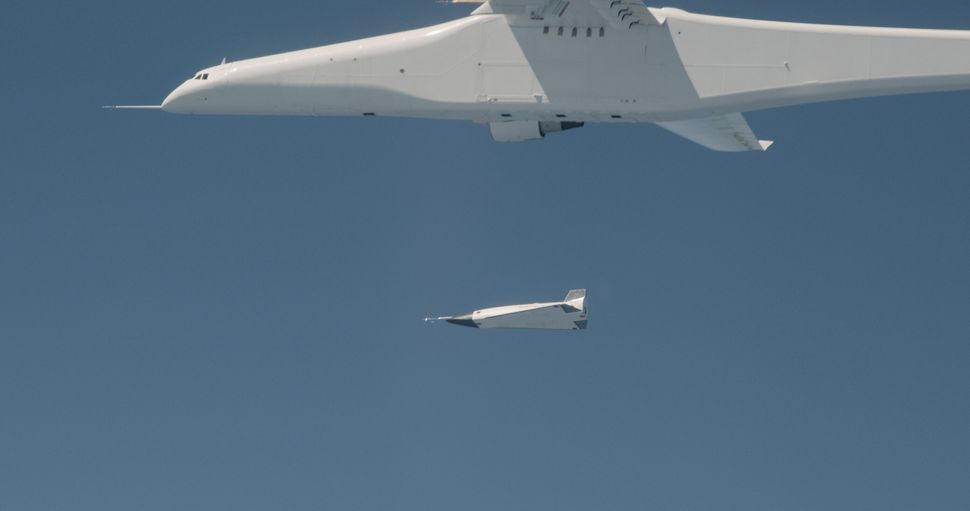 In early 2022, Hart had spoken of LauncherOne's potential to go beyond launching small satellites. He said there was some interest in the market in using the air-launch system as a boost stage for hypersonic vehicles, similar to the ones being developed by Stratolaunch, which will carry them to altitude using Roc. Stratolaunch conducted its first drop test with the giant plane and a separation test vehicle last weekend and aims to perform a bona fide hypersonic test later this year.
"We're aware there have been some booster issues in the hypersonic research arena," Hart said at the time. "It's likely an area we can help with."
The deadline for final bids for Virgin Orbit's sale is Friday (May 19). If there is more than one company bidding for the company's assets, a bankruptcy auction will take place on May 22. The final hearing on the company's sale in the Delaware Court, where its bankruptcy was initially filed, is scheduled for May 24.
Follow Sharmila Kuthunur on Twitter @Sharmilakg. Follow us on Twitter @Spacedotcom or Facebook.
Get the Space.com Newsletter
Breaking space news, the latest updates on rocket launches, skywatching events and more!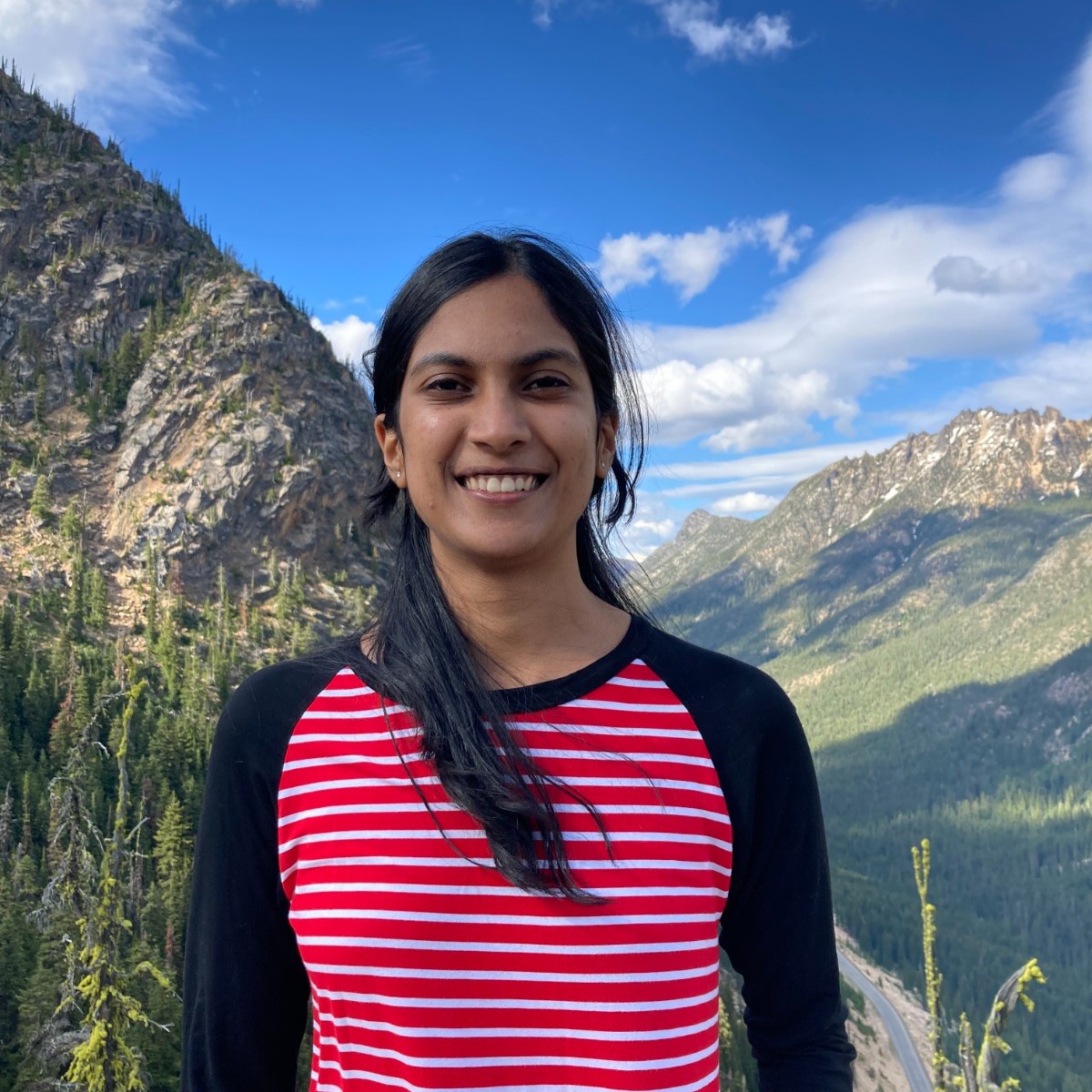 Sharmila is a Seattle-based science journalist. She found her love for astronomy in Carl Sagan's The Pale Blue Dot and has been hooked ever since. She holds an MA in Journalism from Northeastern University and has been a contributing writer for Astronomy Magazine since 2017. Follow her on Twitter at @skuthunur.